A long time ago I tasked Angie of Norwegian Wood to create me a dress. The ultimate dress. I knew what I wanted and knew she was the girl to make it happen.
I have been creating various garments during the years of this blog using elastic bandages; tops, dresses, skirts and leg cages. I work with elastic pretty much because it's already a good width and bodices work well when strips of thick elastic are used. My last bandage dress was one I which really liked except I didn't like the way it sat, ironically, because of the elastic. It was too rigid. I needed drape and softness.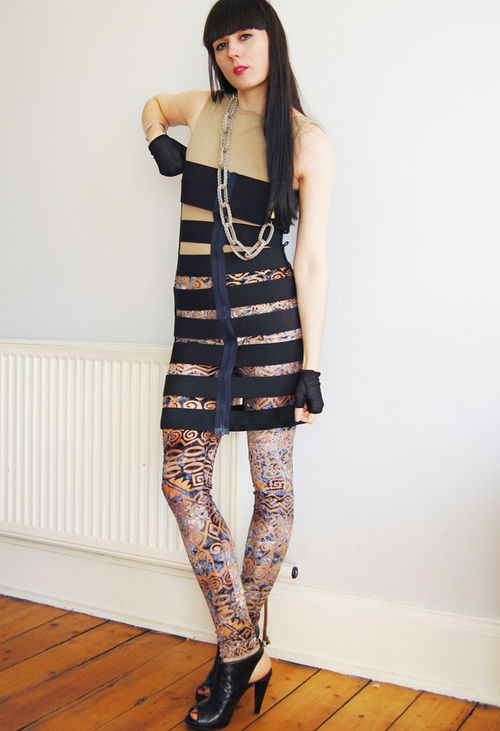 I decided to task Angie with creating me a new one which didn't use elastic. Something softer and looser than the one above. I showed her my effort and gave the simple brief of "I want it to look like a rib cage".
Since all my own creations have had exposed zips, I wanted this one to have one too. Waaaay back last year a reader, knowing my penchant for large exposed zips, pointed me in the direction of a place to buy the massive zips Marios Schwab used for his SS08 collection (I think it was that collection anyway). These were BIG and perfect for this project as it would reflect the sternum of the rib cage. And so it began.
Angie decided to make the bodice from leather which, of course, was perfect. Each 'rib' is a tube of high quality jersey, which she laboriously created one by one. This dress took her a long time to create because of the lambskin, which was hard to work with, and because it's actually a difficult pattern and one which requires precision to get the drape just right.
I completely trusted Angie to intrepret my vision and last night I got the photos through of the final dress. It is perfect. Everything I ever imagined and more.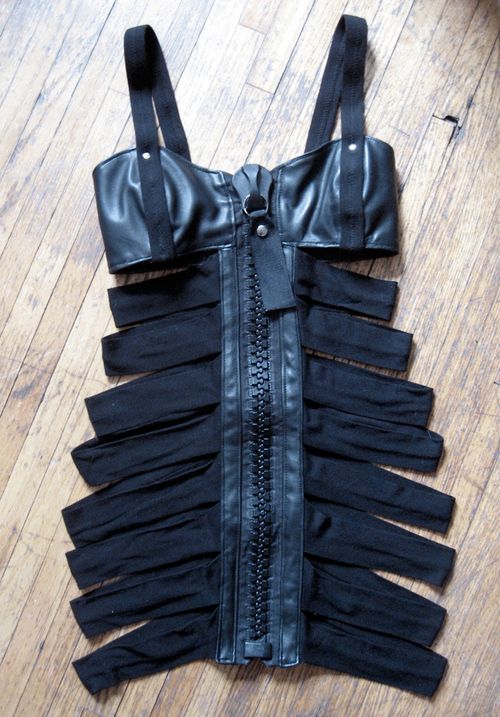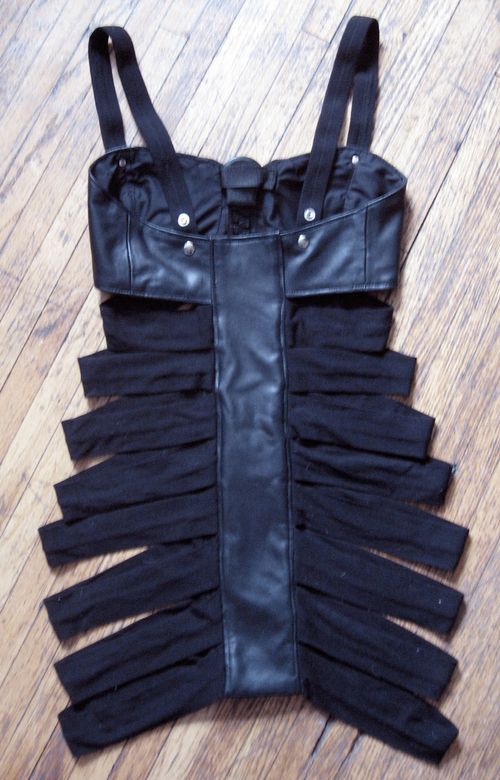 Angie has given me a selection of zips pulls too.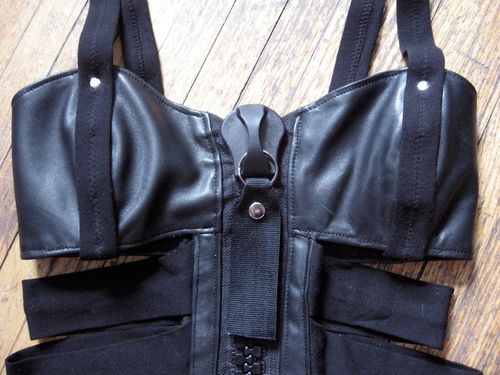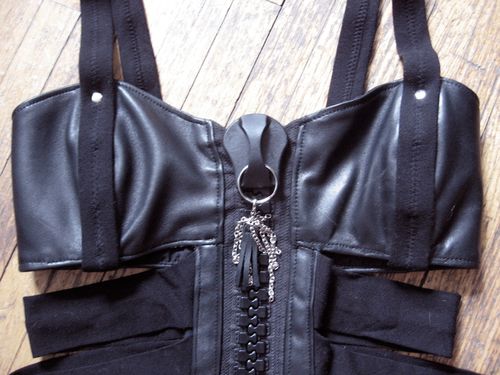 It's an amalgamation of all the best bits of my favourite DIY's only one million times better! I can't wait to receive it. Big round of applause for Angie!!!
Queen Michelle