We were dropped an email from streetwear label God's Prey asking us to have a peep at their wares. And peep I did.
I'm still on a t-shirt kick right now mostly due to the fact they require zero thought with regards to what to wear with them - with my current uniform of PVC trousers and a leather jacket. Boring yes, but oh so easy. I am liking easy just now. Yup, that inner goth/metal kid in me just won't go away.
Now let me speak plainly here - I generally never adovocate the use of a bevel. I cannot name a single instance when a bevel has enhanced any piece of design. It's the scourge of Photoshop and really should be left alone, however, I can forgive this bevel. Therefore this must be quite a good t-shirt.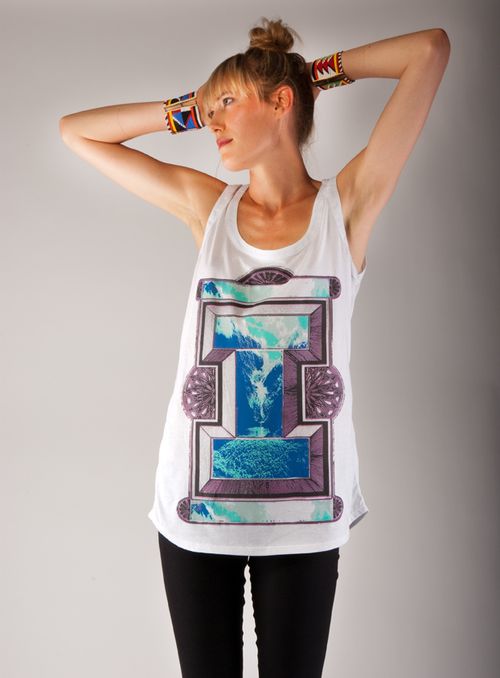 I could wear this scrawly print quite happily.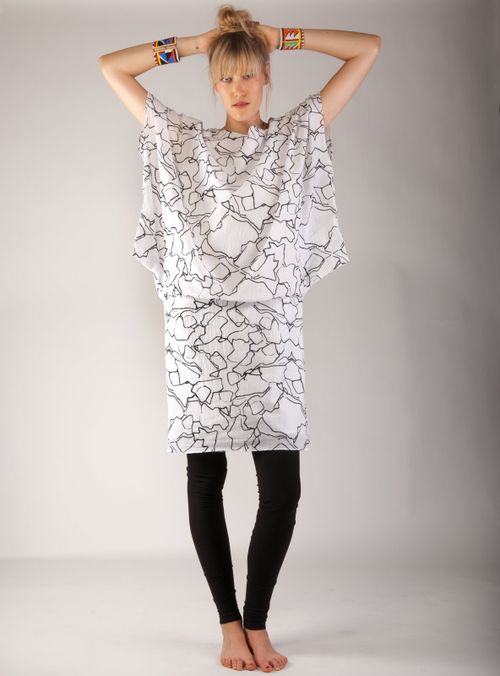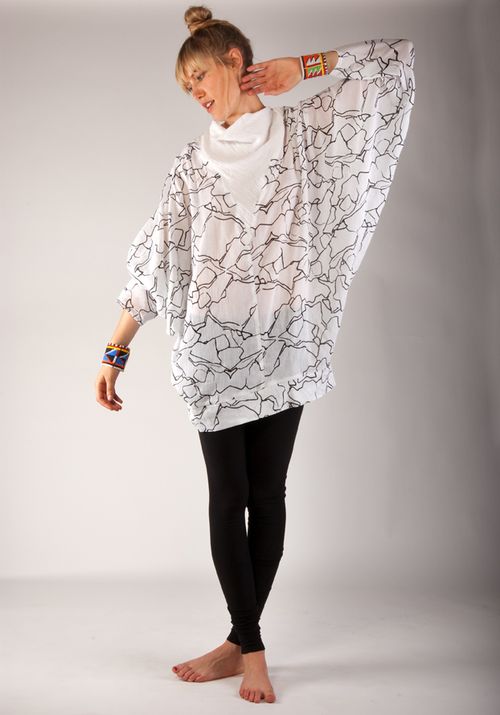 However it's the menswear for this label that seems much more superior.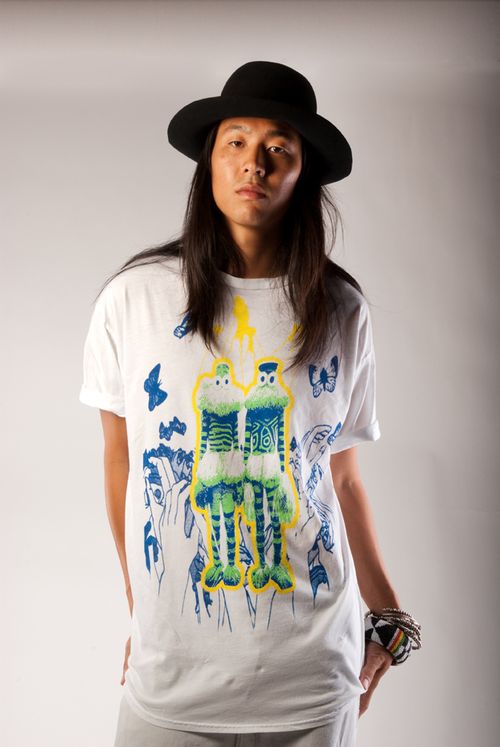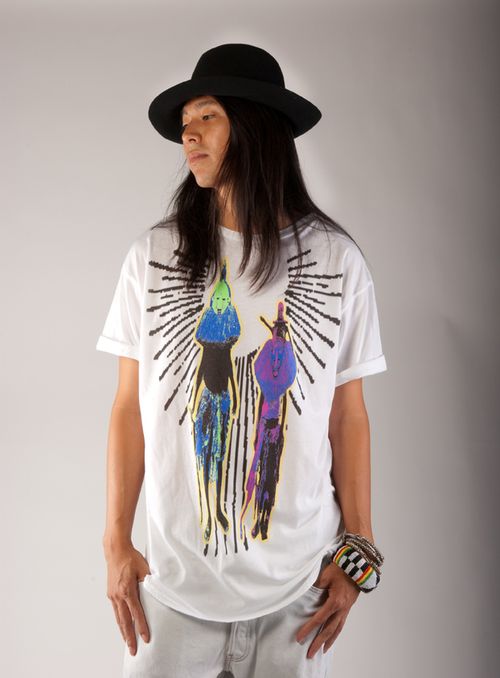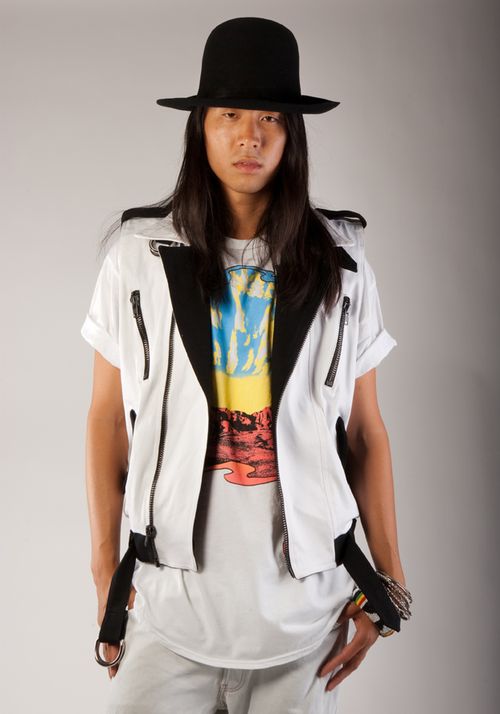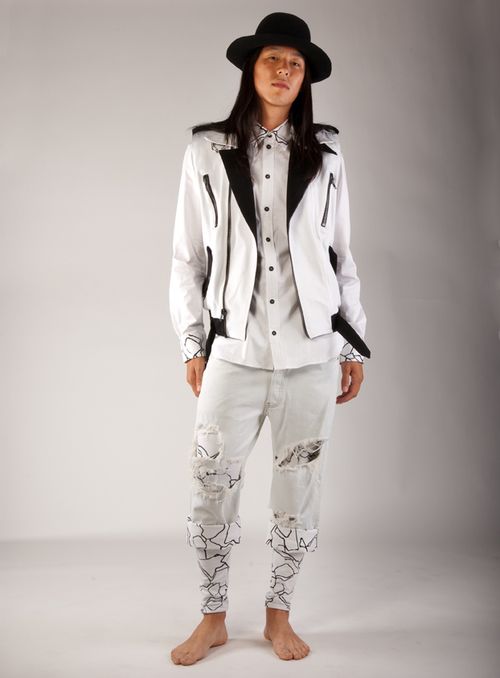 Many of God's Prey t-shirts remind me very much of old 70's album covers, like this one for example with the Art Nouveau detailing.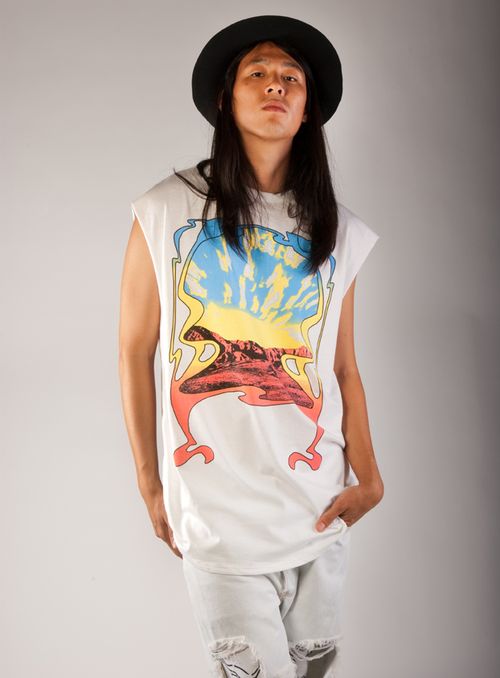 Queen Michelle
EDIT: for some reason I keep posting a list of where this label is stocked in the comments and it disappears everytime. So here is the list
Welcome Hunters, Los Angeles - www.welcomehuntersla.com/
Addicted, Seoul - www.addicted.kr/
Destination Shop, Amsterdam - www.destinationshop.nl
Heathen, Tokyo - www.heathen.jp
The Outpost, Brisbane - the-outpost-store.blogspot.com/
Swagger, Tokyo - www.swagger-co.com/
Drgn, Mexico City -  http://drgnstore.wordpress.com/