I wrote about the stunning Delfina Delettrex skeleton hand on Luisaviaroma, which is now appearing on lust lists on many blogs, but I think it's fair to say that neither myself nor those who have subsequently wrote about it have the £16k lying around to buy such a piece.
However I was emailed by Louise from Super Duper Things who offered to create me a leather version inspired by the Delfina Delettrex design. Naturally I took her up on her offer and she got to work recreating the skeleton hand in brown leather.
I am absolutely delighted with the results.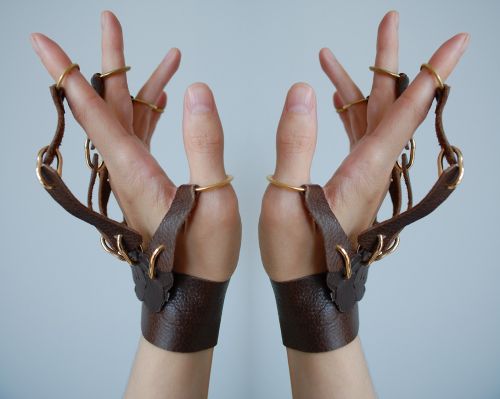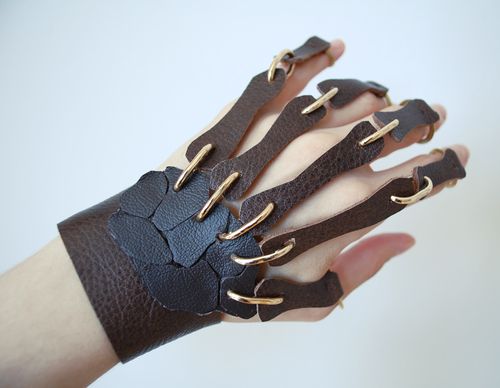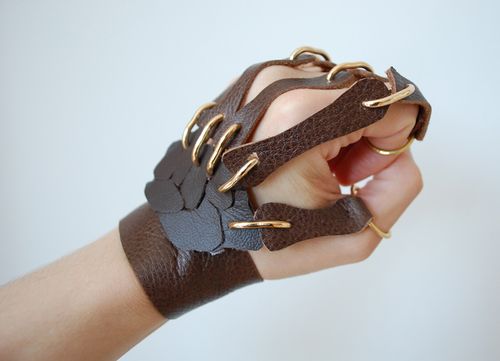 It's looks fantastic and is so comfortable to wear, plus I have no need to live in fear of loosing precious diamonds.
It also reminds of the skeletons on the cover of the incredible Samhain album November Coming Fire.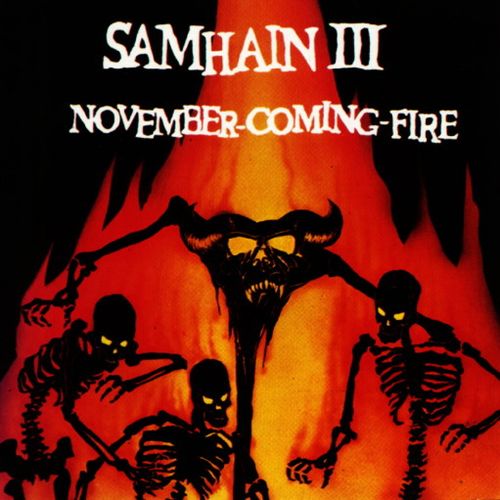 Queen Michelle