...it adorns and defends.
In the Etsy Guest Curator list I included the the body chains from the exceptionally talented Sandee and her label A(r)mor.
There are so many variations of chain harnesses kicking around most of which are far too simple and not quite visually aggressive enough for my own tastes, but Sandee's designs walk a path which somehow perfectly balances the delicate with the tough without tipping too far into either.
I also liked that it took some working out to actually put it on - it clearly wasn't just someone cobbling together some random bits of chains - hers are much more considered, elegant and utilise different weights and type of chain.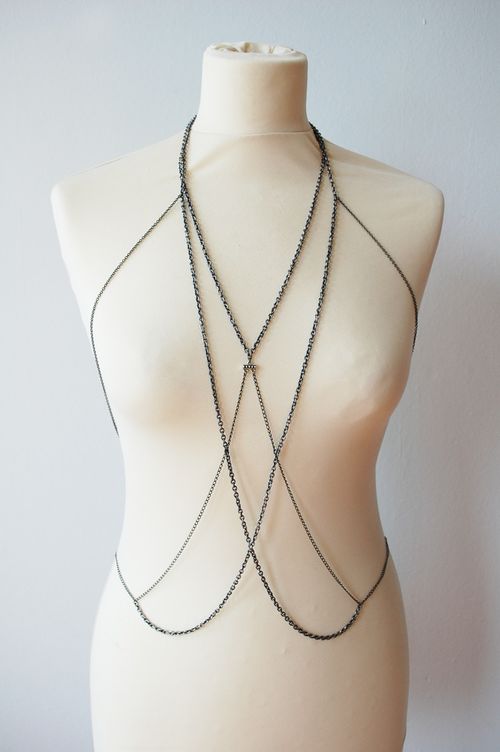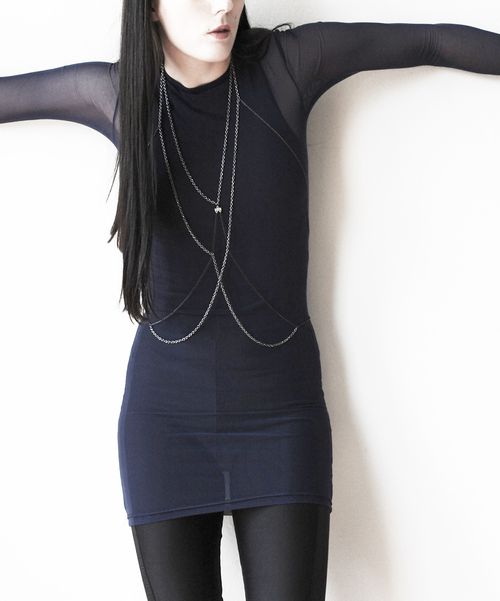 Queen Michelle