Thank you for everyone who shared their stories of harrassment from creeps - many are way worse than the ones I experienced yesterday. But I certainly was not going to let yesterdays idiots affect what I wear in a negative way at all. You all surely know by now my response is to go one step further and give them the sartorial finger.
So today I layered up on PVC, leather, sheers and corsets and before I left the house I added some fingerless leather gloves into the mix. I of course took my mask and whip in my handbag.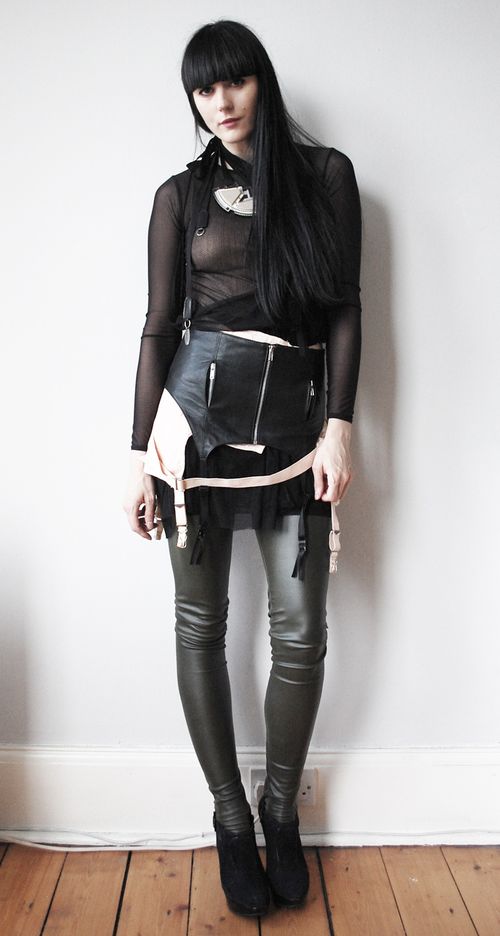 I think it's somehow fitting to include a wee soundtrack. It's The Revolting Cocks singing their cover of Rod Stewart's Do You Think I'm Sexy. The video was made by some random I think and not an actual RevCo video, but RevCo videos are hard to find, even decent live one, so this is the best I could get.
Queen Michelle