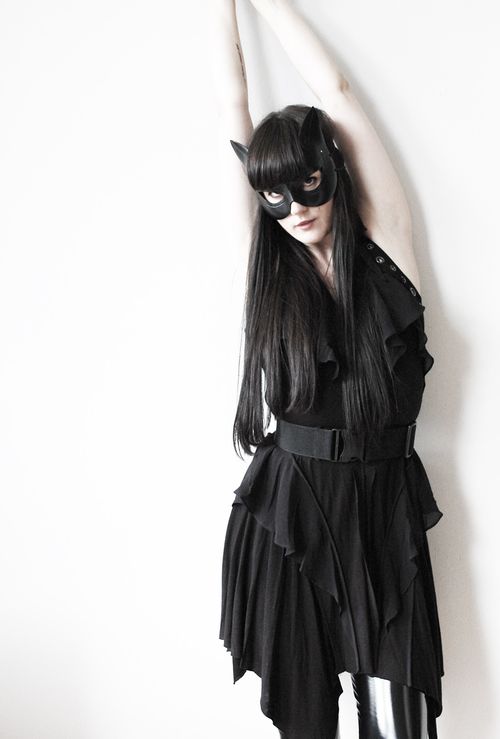 "In a cat's eye, all things belong to cats"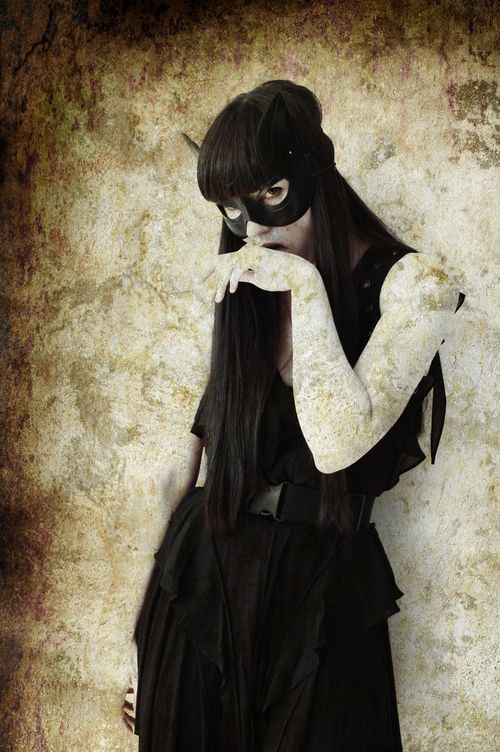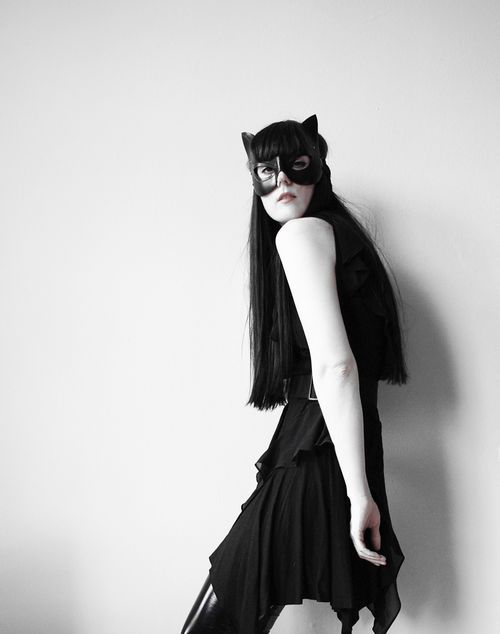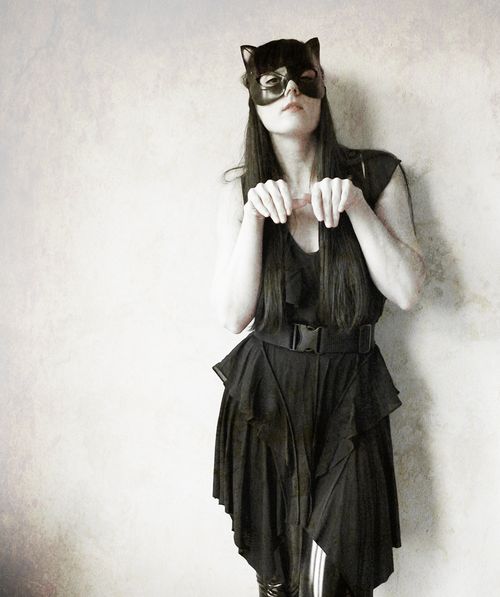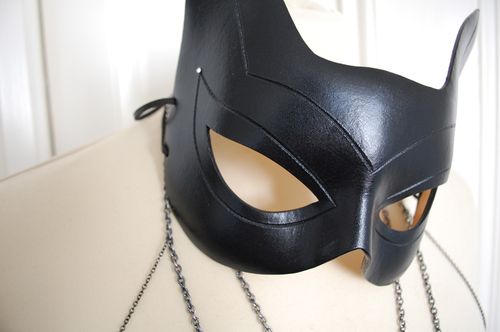 My kitty cat mask came from Leather Artworks and it's so well crafted, especially considering it's made of leather, and it has two little swarovski crystals at each side which is a ncie touch.
I really don't know why I enjoy putting on masks so much, perhaps it was because I never got to go out 'guising' very much when I was a kid. The times I did go I was a witch every time - I wouldn't have it any other way - but when the Queen Mum crudely fashioned me a witch costume from a black bin liner I knew this halloween malarky wasn't fulfilling my dressing up needs. So I had to take matters into my own hands and cultivate a fine collection of dressing up attire.
But, whatever the reason, there is a undeniable pleasure to be gained from putting on a mask. There could be a chance for a deeper exploration available there I suppose but let's not.
I already have my eye on another one which is also leather, from a different seller, but has horns rather than ears. Yes, I think I shall be answering the door to the postie each day wearing a different mask.
Queen Michelle