Scottish designer, Holly Fulton, who graduated in 1999 from Edinburgh College of Art with a BA (Hons) in Fashion, going on to do her MA at the Royal College of Art in London, graduating in 2007, is definitely the mistress of embellishments.
For her latest collection, shown as part of Fashion East, she has collaborated with CRYSTALLIZED Swarovski Elements to help add the extra sparkle to her stand out collection.
Needless to say, anything that is influenced by Bauhaus or "art deco on crack" will get my attention!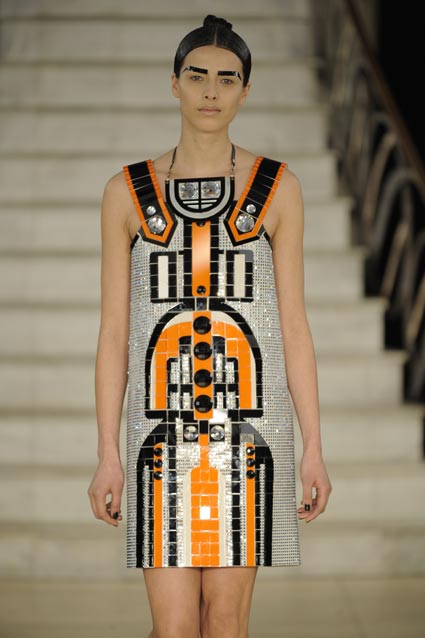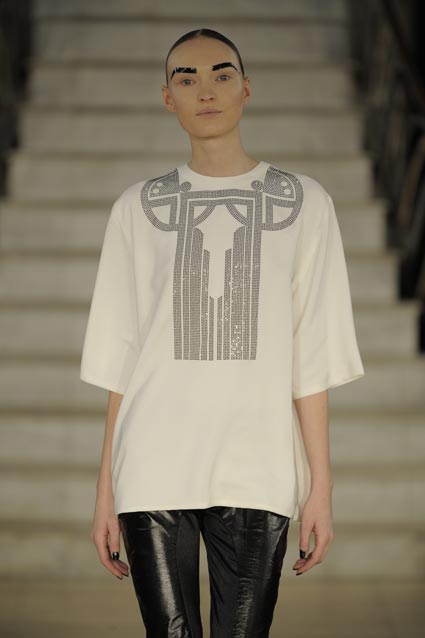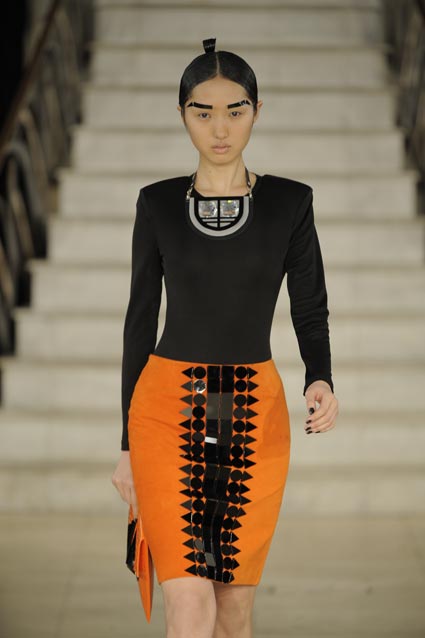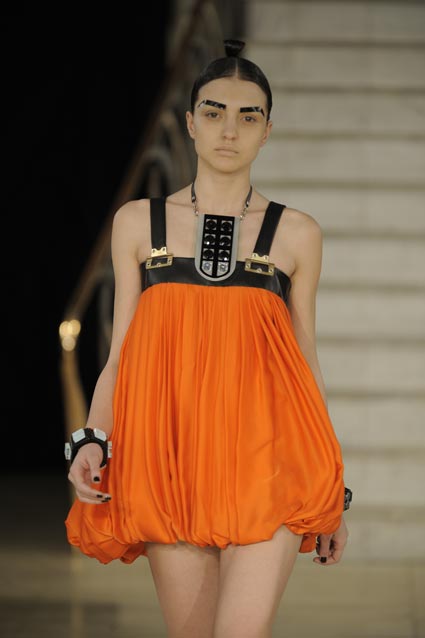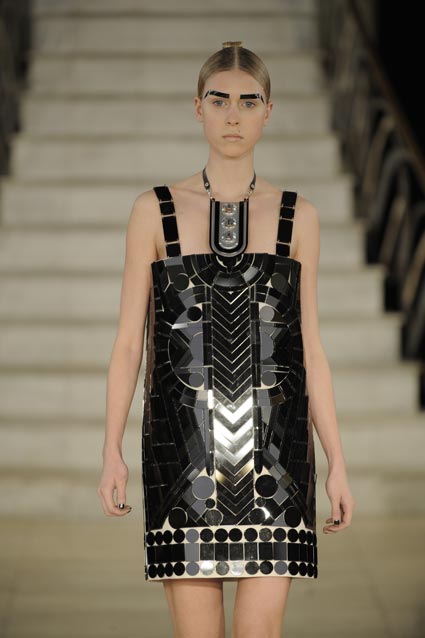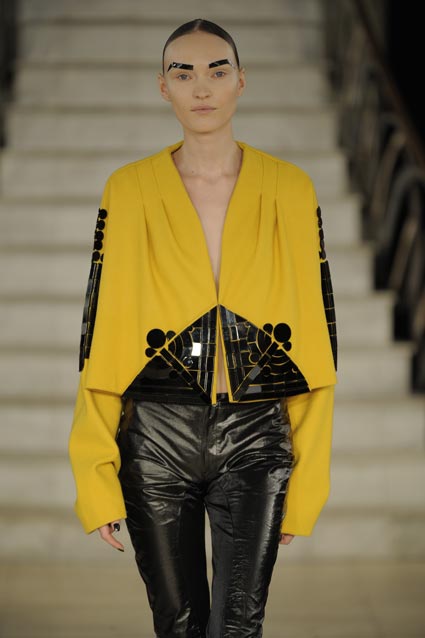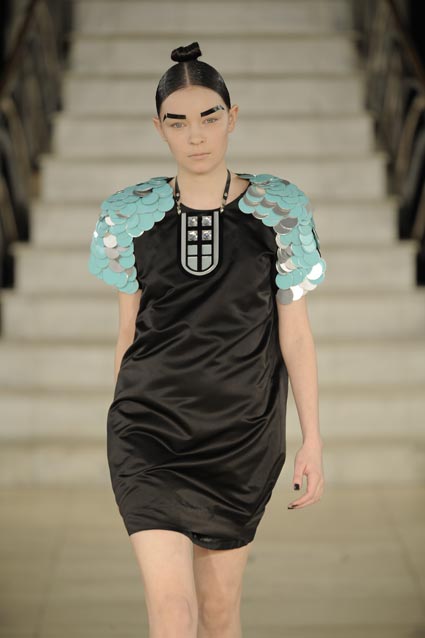 The shapes are very modern even though they clearly reference the 20's and 30's - so no flapper dresses in sight.
The mosaic work on her pieces are quite spectacular with laser cut perspex and massive sequins and of course lots of lovely geometric shapes. She's clearly a girl who like to celebrate clothing and it's ability to be bold and bejewelled.
Queen Michelle