You may remember I talked about the heavenly shoe label LaRare a few weeks back, assuming that it'd one of those labels that I could only ever dream about. Well in the space of a few days all that changed.
I was emailed by the wonderful designer of the label, Nathalie, who invited me to a private sale in Paris. Naturally I couldn't go but Nathalie gave me the chance of a lifetime by offering to let me buy from the sale via email. It simply wasn't a opportunity to be missed. I was emailed the list of shoes for sale and immediately snaffled two pairs in my favourite colour - purple.
They arrived today and I think I just found shoe heaven. I chose the Cleopatra for it's stunning sculptural cut out wedge. What can I say about this shoe that the pictures don't already say? Breathtaking.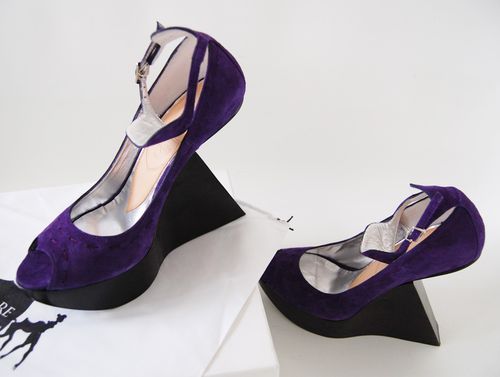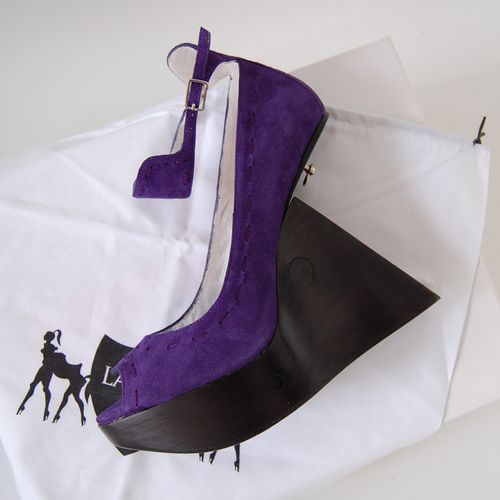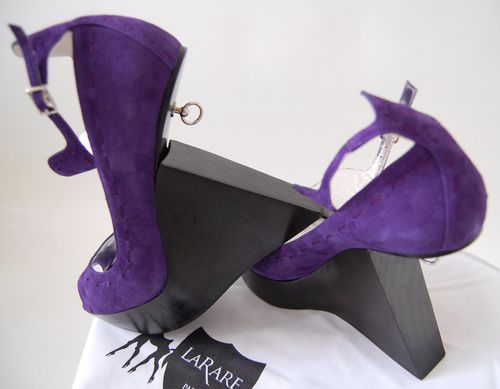 My other choice was the Monika ankle boot with the most incredible metal and wooden heel. This boot looks like a dangerous weapon but is deceptively comfy. The perfect heel height, the perfect rounded toe and perfectly ankle grazing. It will be hard to not want to wear these very day, which I can't since I must keep them good because this chance is unlikely to happen again unless I walk into another job before the next sale arrives.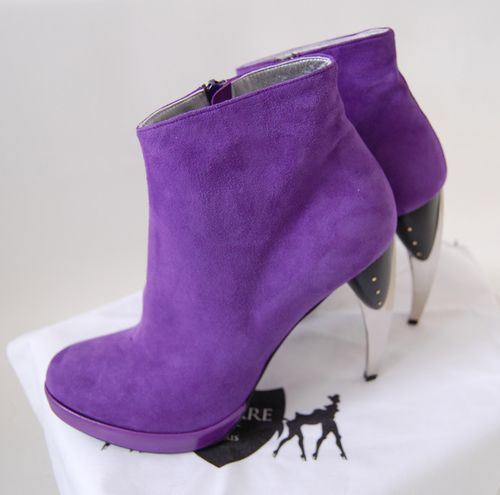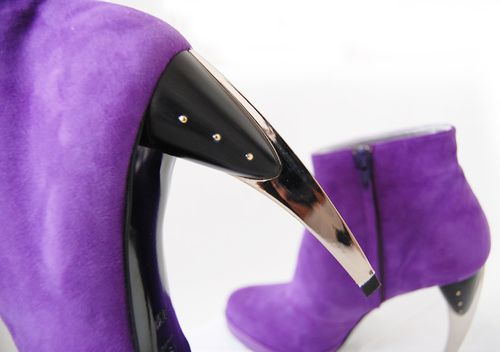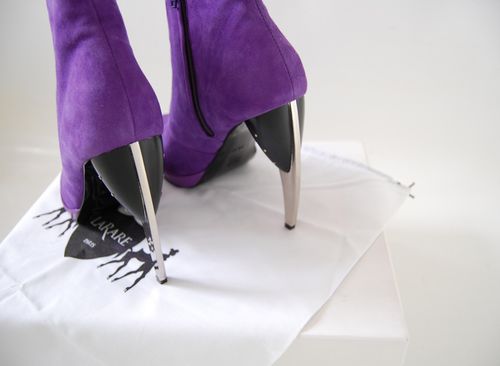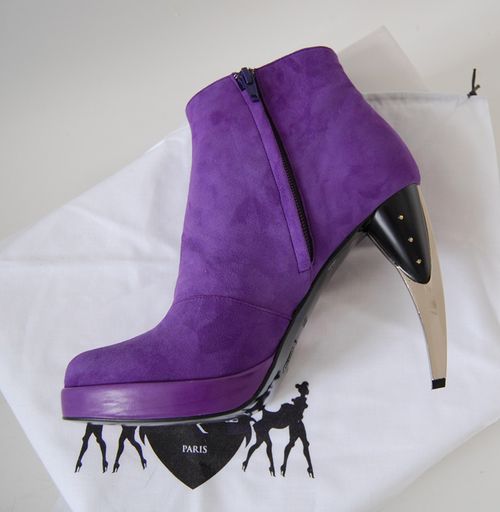 Not being able to take part in sample sales is always one of those things that makes me quite irrate. That's right - irrate. Whilst it has made me get more creative with my high street and charity shop purchases, missing out on owning some of my favourite labels at a fraction of the price because of where I live is rather galling. This is why I was especially appreciative of Nathalie's offer...that, and because Amber the dog had herself another little shoe chew session. This time finding her way inside a shoe box containing a pair of Gucci sandals. She has expensive taste. It seems that for every two pair or shoes I buy I loose a pair to Ambers appetite for chewing. But to be honest, the Gucci's were worth sacrificing to have these beauties grace my wardrobe.
Queen Michelle