As I put on my old summer faithful this morning - a black chiffon draped Future Classics dress - I realised I have been woefully neglectful of this, one of my all time favourite, labels.
Future Classics have never let me down in terms in hitting the mark every time. They stay completely true to their own aesthetic each and every season. When it's wildly floaty, draped dresses or fitted, tailored jackets with a hint of 40's glamour I'm after, then I can always be sure Future Classics will deliver. They also make sure everything has a punk-like edge, whether that means hardening up tea dresses with big zips or oversized buttons or tight leather/PVC clad legs. It eludes me why I haven't really written about them all that often.
I have been collating images for my winter moodboard and it basically revolves primarily around mixing tweeds, silver sequins and leather/shiny PVC. This is why I've been buying up every sequin jacket I find. I've been scouring charity shops for old lady tweed skirts to add big chunky zips to...I might even add studs (yup, that old blog DIY favourite. I think I'm doing studding a disservice though by not studding either A/ a leather rucksack or B/ the arse pocket of jeans). Oh well.
Looking at Future Classics AW09 collection and it has almost everything I want for the autumn/winter season. Thinking about winter in the middle of June? That's how much I hate the heat!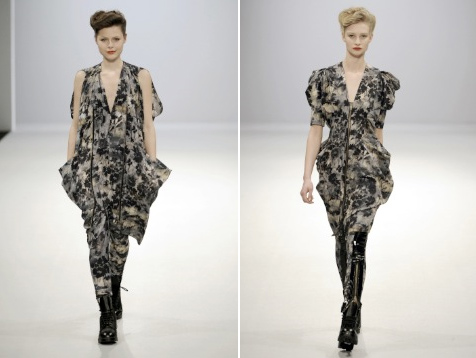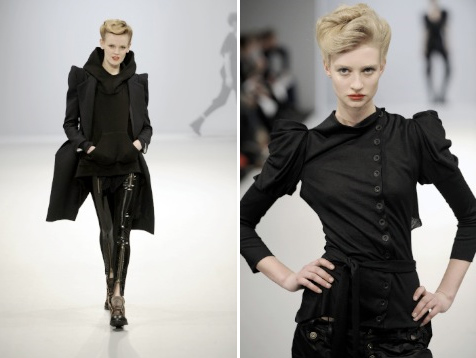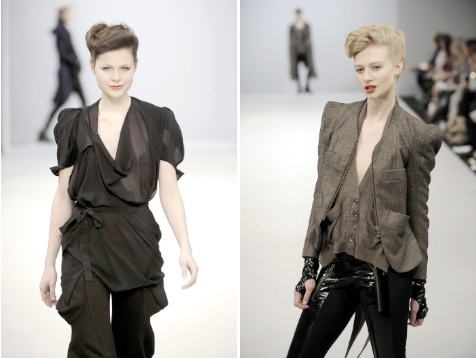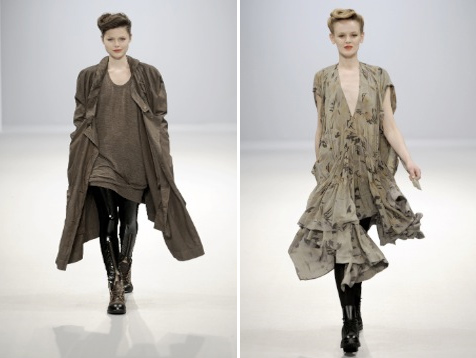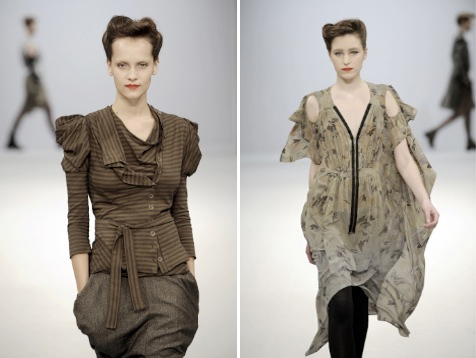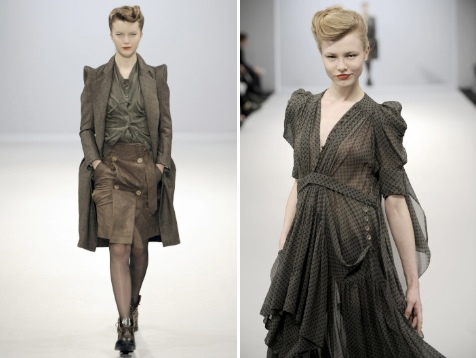 Skin tight shiny PVC trews with a fitted, sharp shouldered tweed jacket? Don't mind if I do! I also love they way explore print. It's always very subtle but when it's on those chiffon dresses with masses of material then they suddenly become very dramatic.
I'll have one of everything please!
Queen Michelle