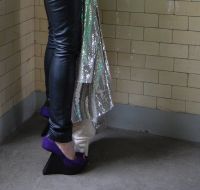 It is no exaggeration to say that since I recieved my glorious LaRare shoes, they have pretty much been on my feet constantly. I have only worn the boots outside as I want to keep the wedges in as perfect condition as I can so they are taken in a bag and changed into when I arrive at work, but they go on with anything I happen to be pottering around the house in such as old trackie boots and my PJ's. I just lie on the sofa with my legs out in front of me with a contented smile on my face as I gaze upon the beautiful shoes.
The boots are no bother to walk in but the wedges are taking some amount of practice. I especially picked purple because it's not only my favourite colour but because I really do need to up the quota of coloured footwear I have. With my joyful purple shoes I can now go super bright and not have my shoes let me down.
Colour!

Le Tour de Force headpiece; Vintage blouse; AA skirt; vintage pink skirt; bow belt; Tabio tights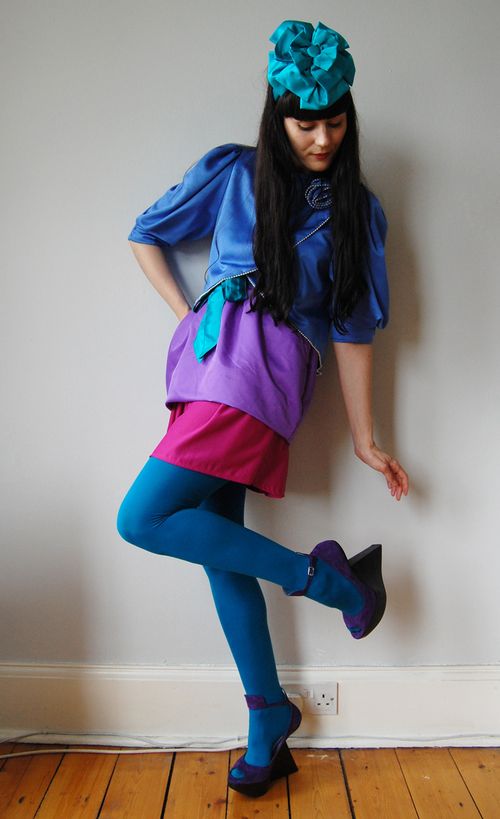 E.G dress; Margiela circle scarf; Giia neckpiece; Tabio tights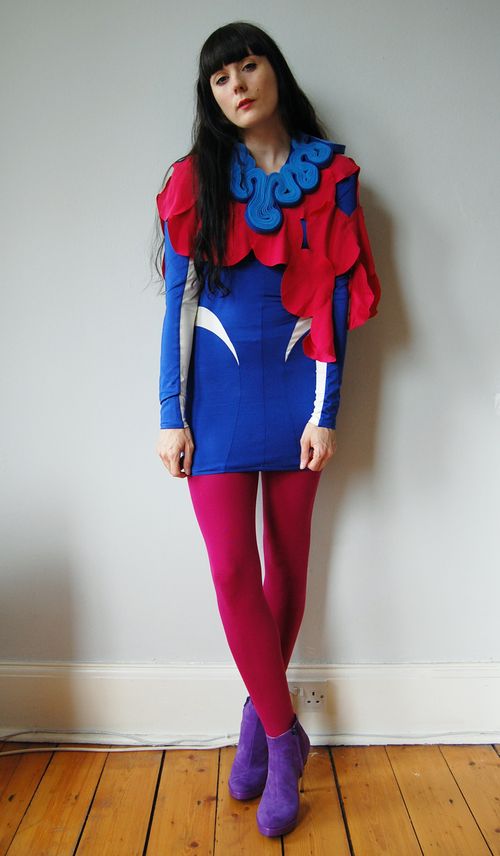 But they also look great when they are the only splash of colour in my outfit.
Greyscale

Jovanna dress; vintage puff sleeved blouse; Stylestalker dress; River Island tights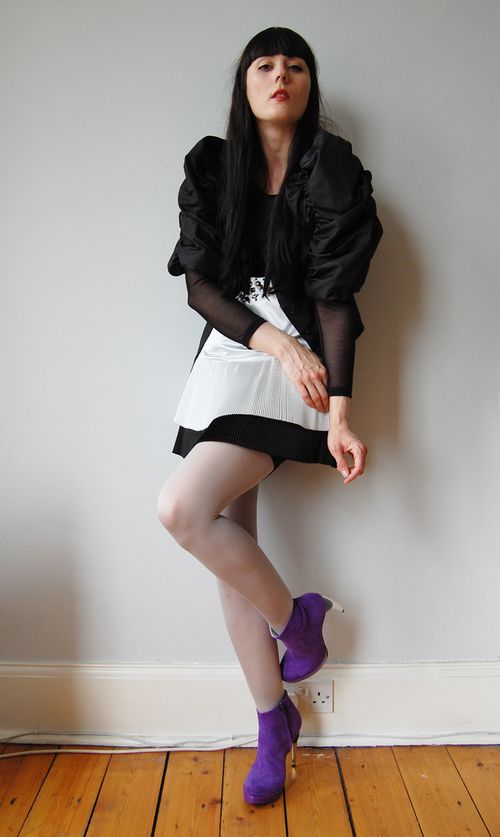 River Island sequin blazer; AA sheer white dress; Topshop PVC trousers; Ann D vest; vintage necklaces; Mikey bracelet; Astley Clarke necklace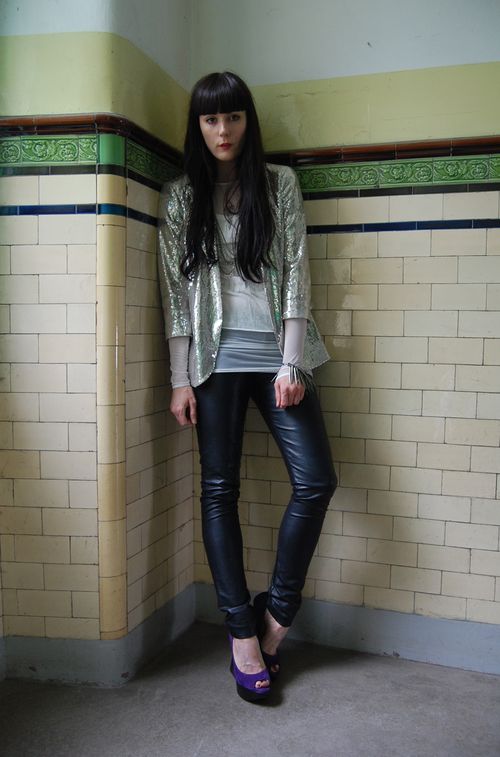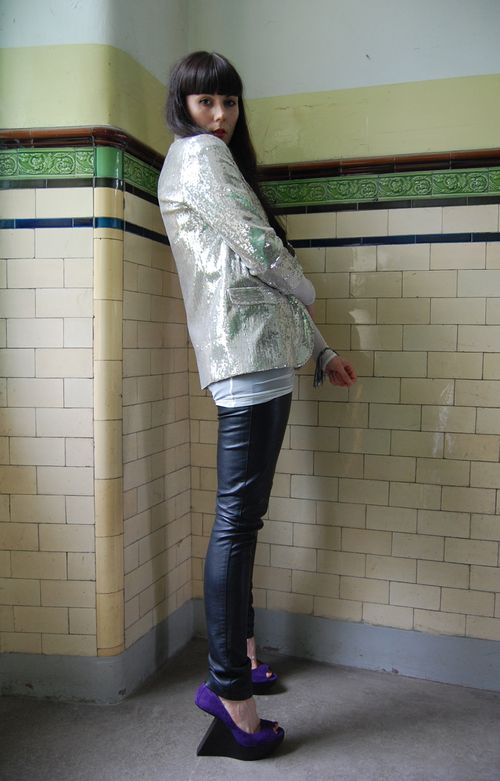 Of course, now I feel all my black shoes are dull and boring by comparision, and my thirst for extreme heels has become more intense.
P.S. Expect more photos taken in my close as it seems to be the only damn place where the light is constant. So get used to these tiles!
Queen Michelle