Don't cha just love the internet? How what you wear can illicit utter disgust from people you don't even know? The MySpace Muses thing in WWWD, where I was featured, has been providing chuckles a-plenty. It seems that the outfit they featured is really quite horrifying to some:
"and can someone PLEASE tell me why there is so much infatuation with Michelle's outfit? I don't really see a problem with her leggings, but more so with the top of her outfit. An orange sequined blazer? And whats with the gray loine cloth? Is she channeling her inner Michael Jackson/Tarzan/ The Grudge?" - Britni

I mean why would anyone dare wear an orange jacket and a grey vest! Oh the humanity! The Horror! Perhaps Britni thinks I should have worn it with a nice, sensible black blazer? And actually, I might just channel my inner Michael Jackson in another outfit...probably complete with one white glove!
Sadly for the likes of 'Britni' (I'm imagining a typical Valley girl right now) I'm not one for crying into my cornflakes about how everyone hates the way I look. Nope. I'm afraid it simply encourages me to dress even dafter. Oh yes, I am that contrary. Offensive? I'll give you offensive.
This morning, fuelled by a desire to look like a dog's dinner just to offend all the Britni's out there, I dressed like I'd fallen into my closet. I mixed florals, tweed, tie dye, random print and zebra stripes. Hell yeah!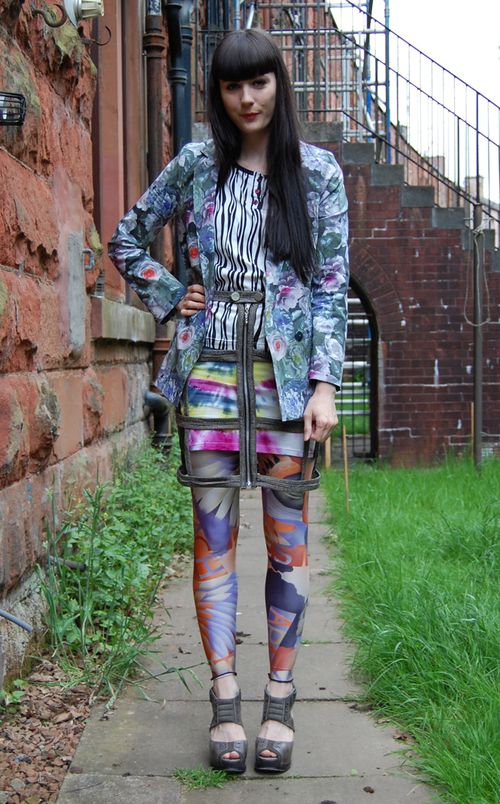 Are your eyes hurting yet Britni? Come on, have a closer look.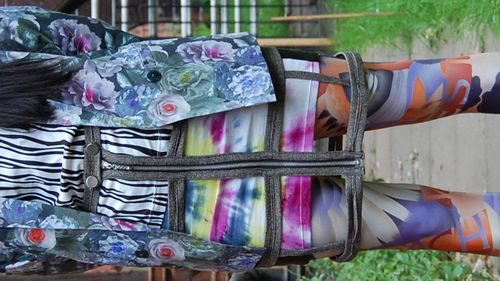 Oooh look at all those hideous prints together! Feel the pain Britni. Feel the pain.
Queen Michelle