Er, maybe not, but that's the statement the label Je Suis Belle (French for I am beautiful) is making. Perhaps it's a mantra we should all consider saying at least three times a day and we might actually begin to believe it, rather than honing in on our own designated 'flaws'.
The label was established in 2005 by Dalma Dévényi and Tibi Kiss whilst attending the Moholy-Nagy University of Applied Arts in Budapest.
Their latest AW09 collection is slightly different to their previous collections with a definitive darker tone. Aside from the styling and artwork on the lookbook which is very Blair Witch, there is an undertone of menace lurking within the collection.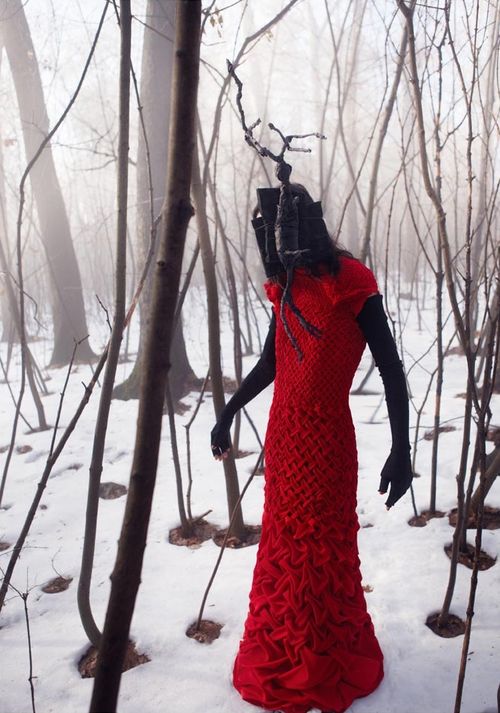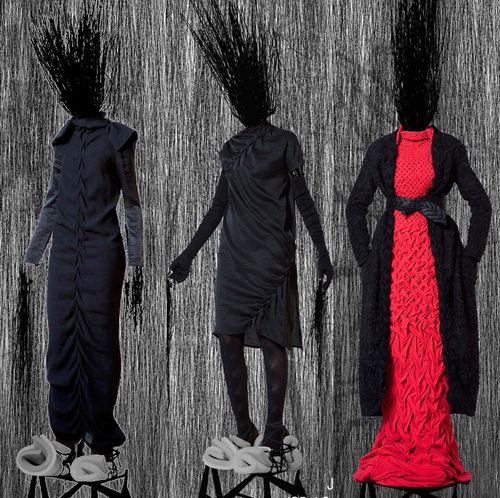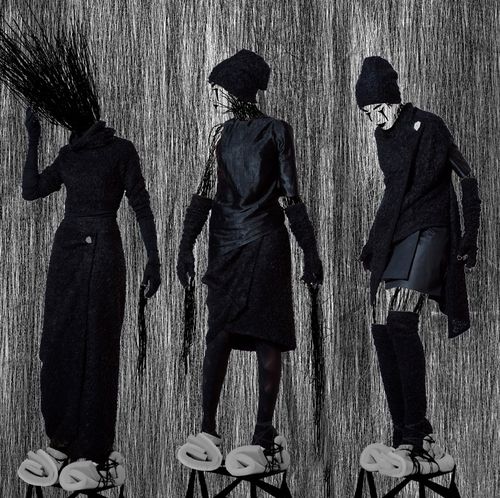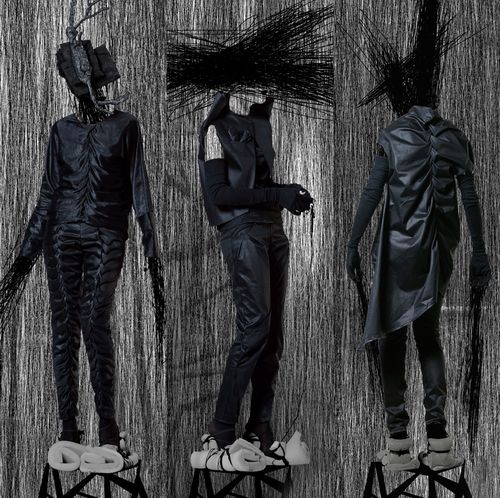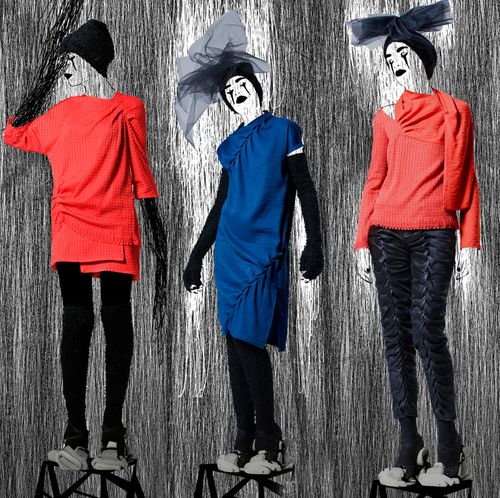 Even with the jolly falshes of colour, the collection still leaks a darkness which lends it a depth and element of curiousity, of juxtapositions between the knitwear with spine-like details and an unsettling aura. Perhaps I am reminded of the wilderness which I imagine would lurk at the bottom of Carpathian mountains.
Naturally, I am most intrigued by those strangely pleated trousers, again with the spine-like form running up the front. At once beautiful yet disturbing.
I am going to stick my neck out here and confidently say that none of the above interpreations are probably even close to what the designers meant, and they were perhaps thinking more along the lines of something all together less dark and scary. Oh dear.
Queen Michelle