Ah, don't you just love when all the lookbooks start to come into your inbox? That sense of anticipation as you scroll through the PDF, soaking up every image, every possibility for a perfect wardrobe addition.
When the AW09/10 lookbook for Amelie Boutique landed in my inbox I was tres excited! With the shops roster of labels getting more impressive each season, I can see my 'buy less, buy better' money going there rather often. Whilst I await the arrival of my Tristan Blair wedges, I am already warming up the credit card for a few select pieces from the look book.
My favourite pieces from the lookbook: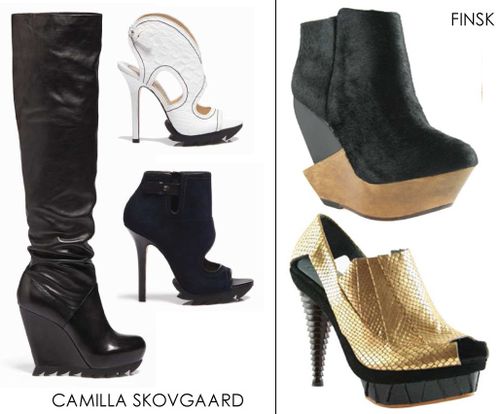 The Finsk wedges are sculptural gorgeousness as are the Camilla Skovgaard knee high boots.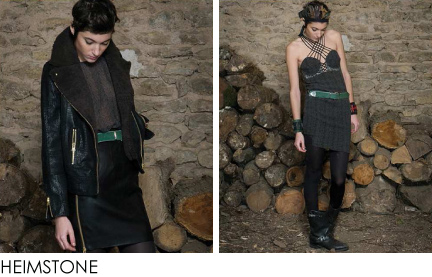 Heimstone stuff always looks enticing, but I really loved this strappy dress.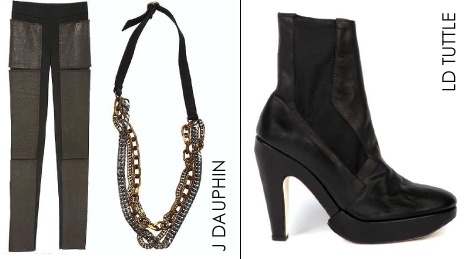 If those J Dauphin leather panelled leggings don't make their way into my closet then just I might as well just give up now. The perfect way to update the leather leggings trend that shows no sign of disappearing, but is getting rather dull, dare I say. This is fresh approach and I imagine these will truly come to life when they are on. These are a definite purchase.
Now all I need to do is await the arrival of these delicious items which will involve visiting the shop approximately every hour on the hour.
Queen Michelle