I've never hidden my love for Spanish designer Txell Miras. Her drapey, dark, complex aesthetic ticks all the boxes when I'm in that particular fashion place. Believe it or not, I don't wear a great of black but when I do it must, must have details and as much texture as I can possibly fit into one outfit.
Enter Txell Miras.
Her A/W 08.09 collection, Le Grande Deja Vu, is a perfect continuation of what she does best.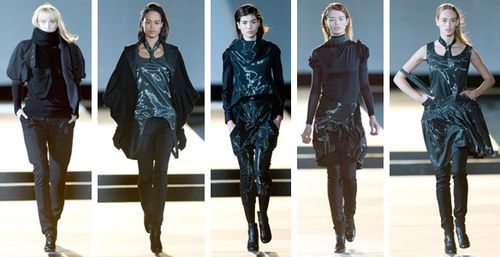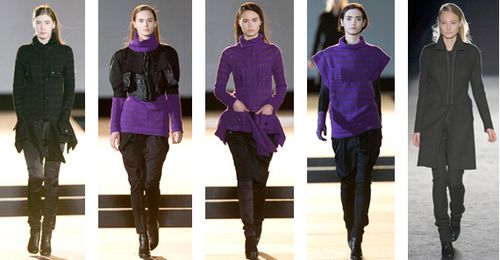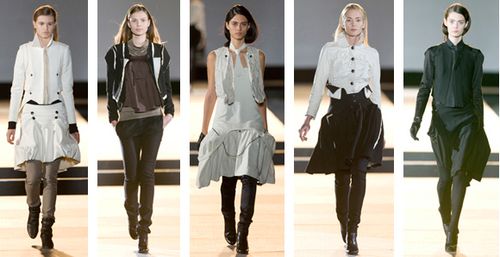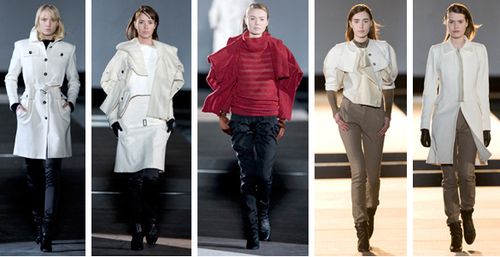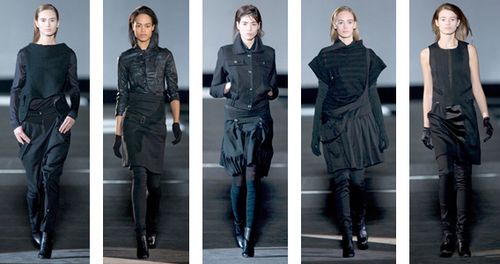 Please excuse me for not elaborating on this but my head and eyes currently feel as if someone is poking knitting needles in them, so indulge yourself in the pretty pictures.
Queen Michelle