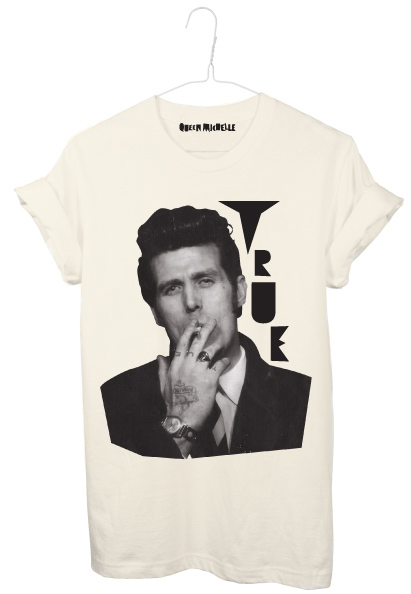 Look to the right hand sidebar and you will see that my t-shirt is ready to buy!
A genuine Teddy boy in the 50's and 60's the image is my uncle Billy. He was always true to his style, his way of life and himself...and at its core that's what fashion is all about.
He wasn't an angel by any stretch of the imagination, quite the opposite, but he never claimed to be anything else. He wore his Teddy boy uniform with pride, despite coming from a small minded working class town. He owned his look from his duster coat right down to his creepers. I am inspired by his courage and his conviction to always be himself, even if that sometimes meant being a bit bad, but he never faltered. And he had great style. True.
Queen Michelle