This pile of fabric and rope has left me fit to be tied...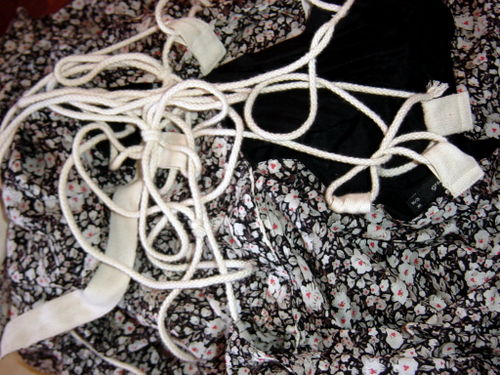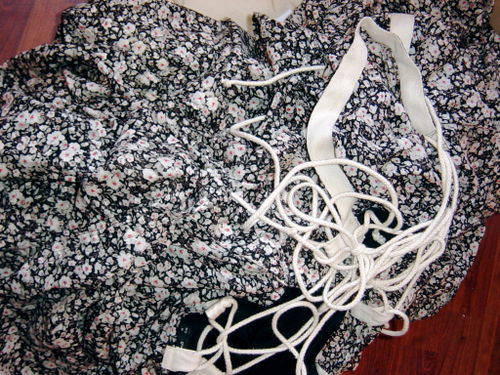 This believe it or not is the All Saints Ditzy Parachute dress that arrived in the Palace several weeks ago.  As you can sadly see, the very first attempt to put it on ended in disaster. Princess Frannie and I between us, managed to reduce it to a pile of tangled rope and roses.
Obviously it is time to call in the professionals.  It will be taken today, to the spatially aware and super smart Queen Michelle who will hopefully be able to transform it to look a little more like this...
If we succeed, I shall maybe even pop it on and get her to take a shot of her success.
It goes without saying that I feel like a totally ditzy doof...
Queen Marie