Until I saw the Vogue Light & Fantastic editorial a while back I had never seen neon colours look so damn good.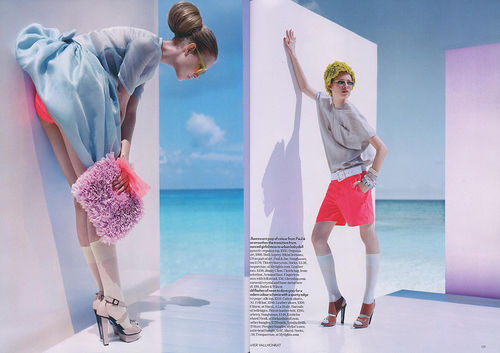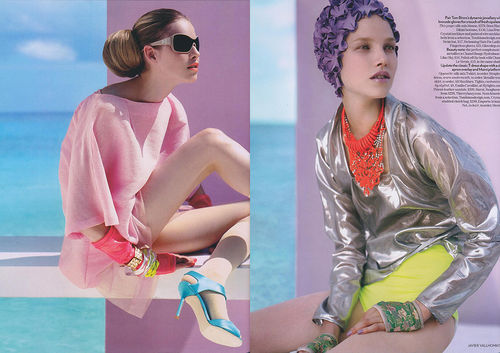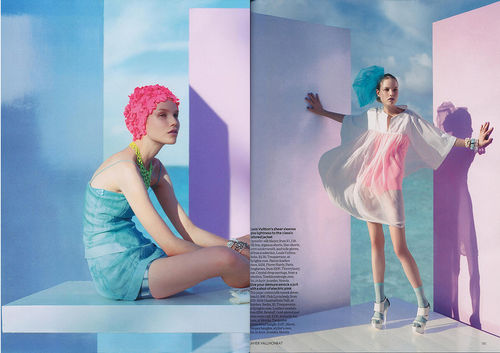 I have been slowly amassing little pieces of neon here and there until such times as I find the perfect sheer accomaniments to complete the look. It may take some time, but I'll get there and I will have my own Light & fantastic experience.
So for that reason flouro colours have been on my radar, albeit in a more stealth way compared to my usual all-out obsessive ranting and raving.
Whilst I don't feel a fouro smimcap is quite for me (my Prince says I have a "pinheid" so reasonably sized hair is essential!), some kind of headwear would be most welcome.
Now I admit that I never thought I would ever condone the wearing of visors, and generally I still don't, but when I saw these Eva Nip visor-like head accessories, I immediately decided I could allow myself a temporary u-turn.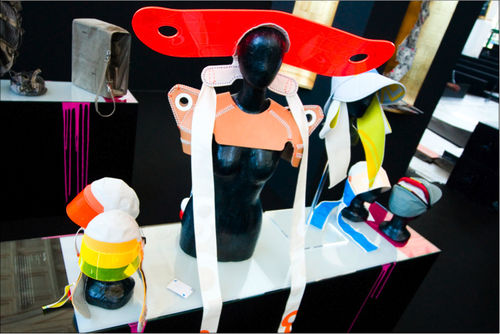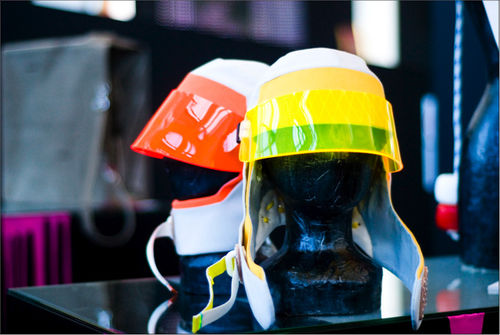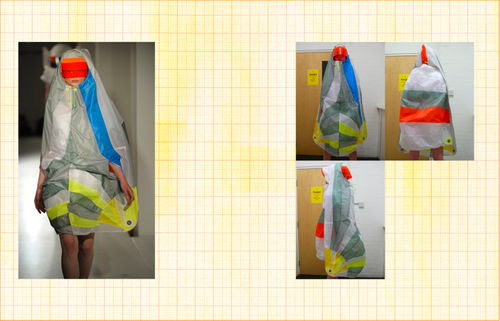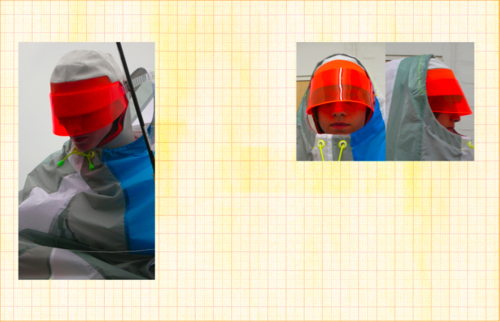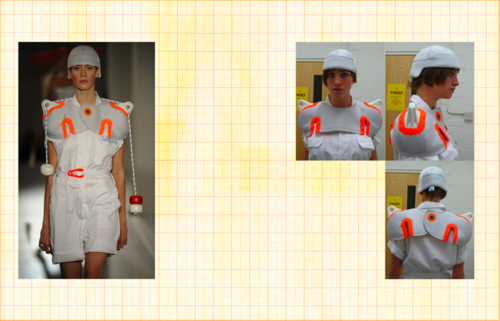 Eva, a millinery graduate from The Royal College of Art in London, has created a collection if industrial inspired headpieces. Using materials like neoprene and plastic, her designs are bold, fun and slick all at the same time. She has incorporated hoods and capes into her collection too.
I think something like one of her helmuts with visor would work beautifully with sheer fabrics and small flashes of neon for a more futuristic version of the Light & Fantastic editorial.
Queen Michelle