I don't often do interiors posts but I had to share this designers work with you.
It's that of Sebastian Brajkovic and it's especially appealing to me because he's taken a trick used by graphic designers and applied it to furniture!
Sometimes a designer might decide to extend an image, or just get a cool effect, by making a selection the height of the image but only a single pixel wide and using the scale tool, pull the image. The result is a striped effect.
For example, I have used one of his images and applied the effect: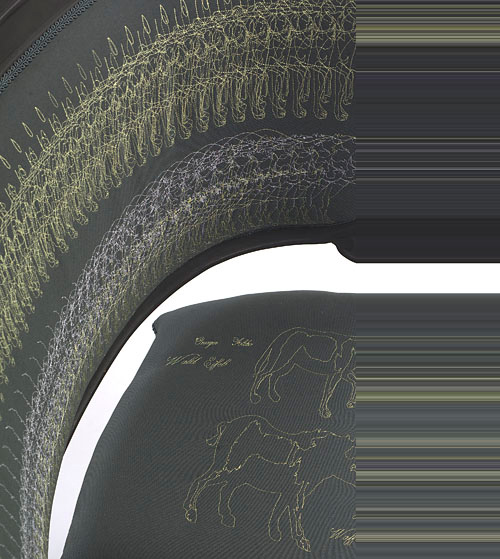 How he has translated the effect:
This idea is amazing and the finished result works beautifully. I like the idea of the traditional style furniture with such a contemporary design applied.
Queen Michelle