If Docs, crop tops and rucksacks weren't enough to convince you that the 90's are well and truly back, then Topshop's SS09 Lookbook should seal the deal.
It's more like a 2009 take on the 90's revival of the 80's...if that makes sense! Stone washed, bleached denim worn with more denim, studs, rips, florals and jumpsuits.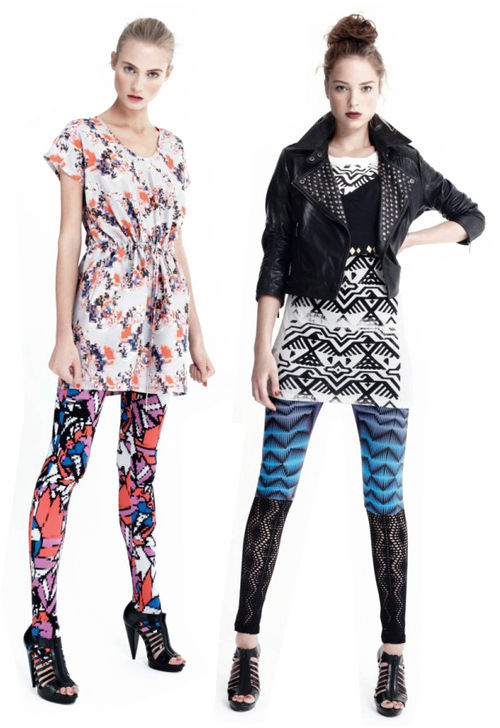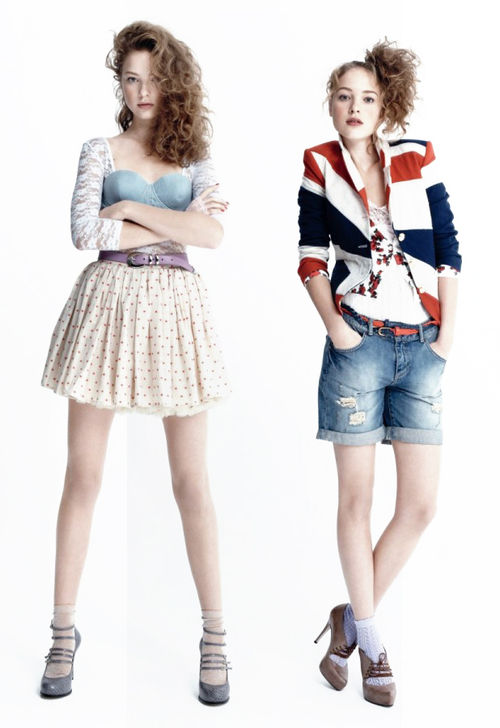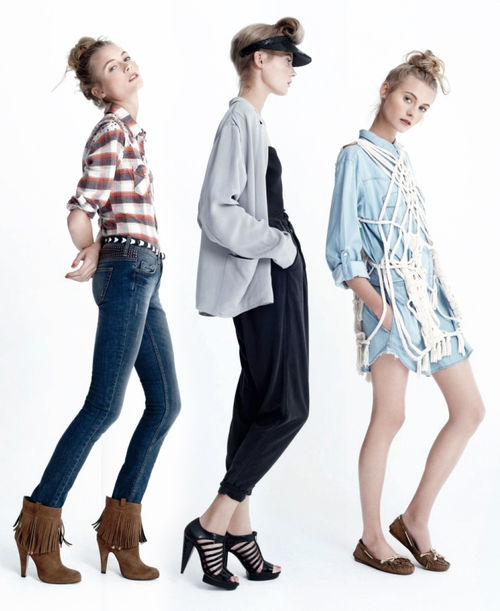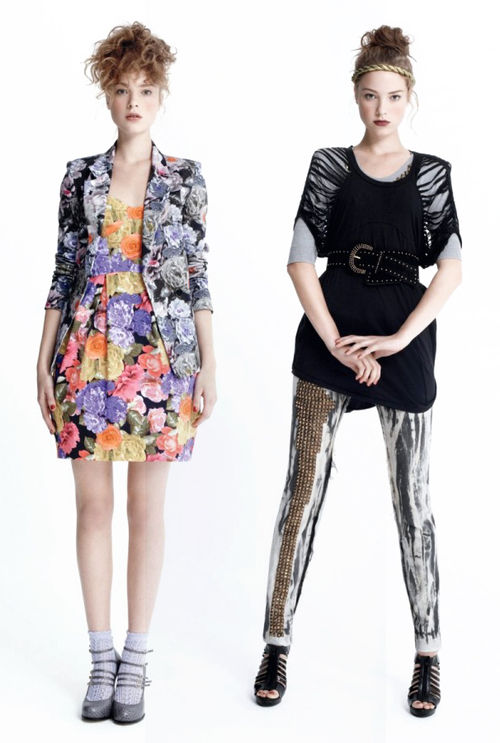 My brain is already filled with desire for the floral blazer, studded jeans (which you know are going to go off big time in blog land), geometric print body suit and rope dress.
Hopefully this stuff will be dropping instore and online real soon. I have my trusty Topshop card at the ready!
Queen Michelle