Much in the way, that Queen Michelle is mad about Topshop, I love New Look.
It never fails to yield a little treasure, a pretty dress (I have hundreds) or useful little going out to play tops.
It is no where near as fashion forward or as edgy as TopShop, but what it does do, is affordable, accessible, fun fashion. Fashion should be fun.  Where Queen Michelle wants to challenge and push boundries, often I just want to look pretty.  I like pretty.  Life is ugly and hard and anything that puts a smile on my face can only be good.
Someone who shares my New Look love is the charming Natalie from 
Headstream PR
 who wrote to me several weeks ago to tell me about their new community members only site called  MyLook.

When you join, you can suggest improvements, connect directly with New Look and the community, and tell them what's right and wrong in the world of fashion. You could have a genuine visible effect on the high street and get to know about events and new ranges before anyone else.

When you sign up, just say that you heard through Kingdom of Style or Headstream and you will be accepted right away.
This poor girl didn't and just look how cross she is...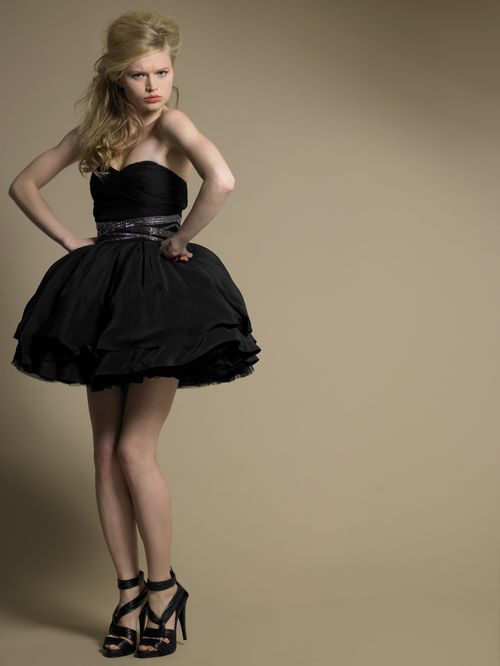 I could totally use that Limited Edition Prom Dress though...
Queen Marie