Louise Simmonds is a London based designer who you might have seen featured in Pop and V magazine. A designer of an exciting caliber she has worked with Boudicca, N.O.K.I. and Giles Deacon.
Her first collection, entitled Alter, has that delicious gothic drama I am such a fan of. Inspired by the Italian Renaissance her pieces are simultaniously decadent, detailed and sculpted.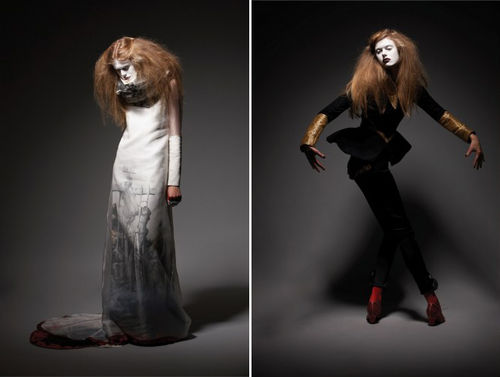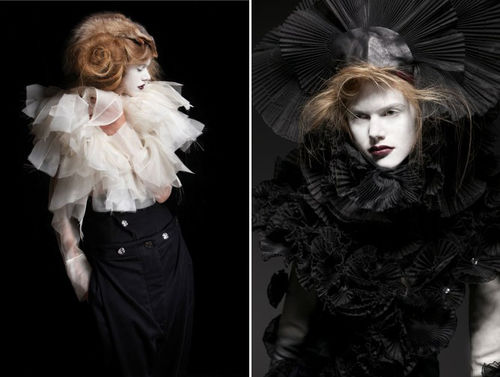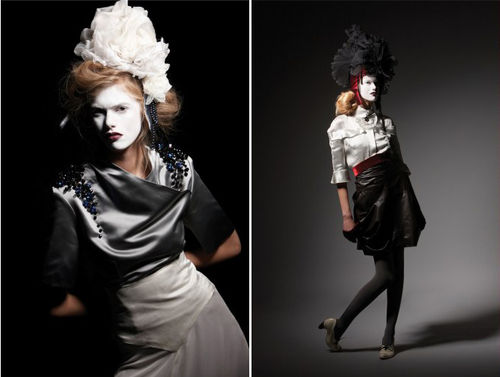 She even goes as far as to use ecclesiastical fabrics and antique brocade to lend authenticity to the collection, and I love the painted silk dress.
The religious reference I think has been explored just enough; not taken to far or too literally and she hasn't shirked away from presenting something completely decadent, right up to the ornate, couture headpieces. For me, I interpret the collection as being representative of the piety of medieval Kings and Queens, hence the velvets, silks and general richness.
I am equally enthralled by her sketches: