Nom*D's latest collection, entitled 'Insiders', is one which made me gasp when I saw it.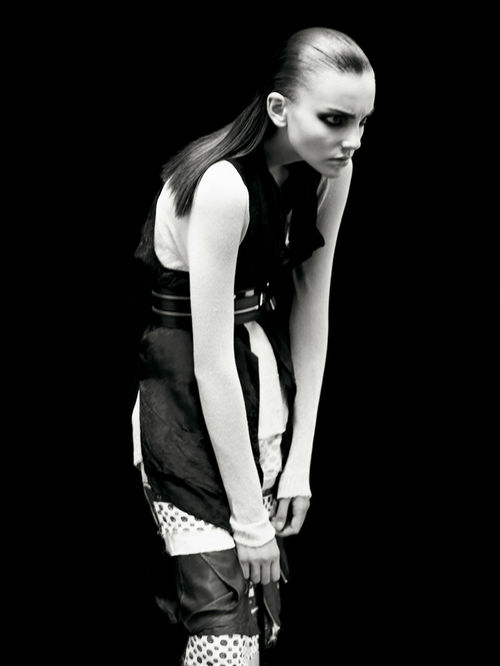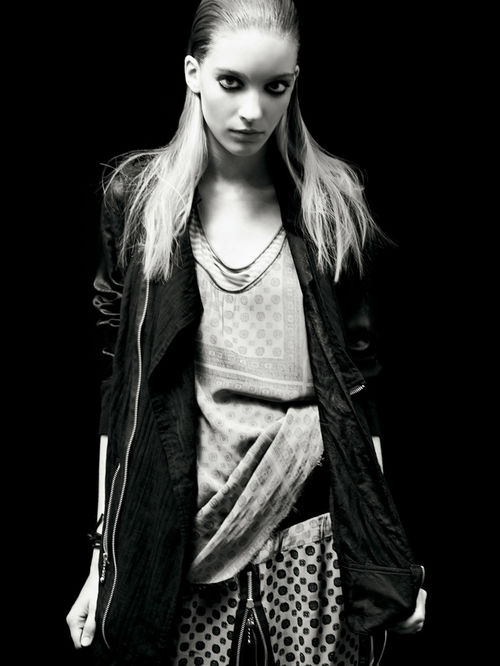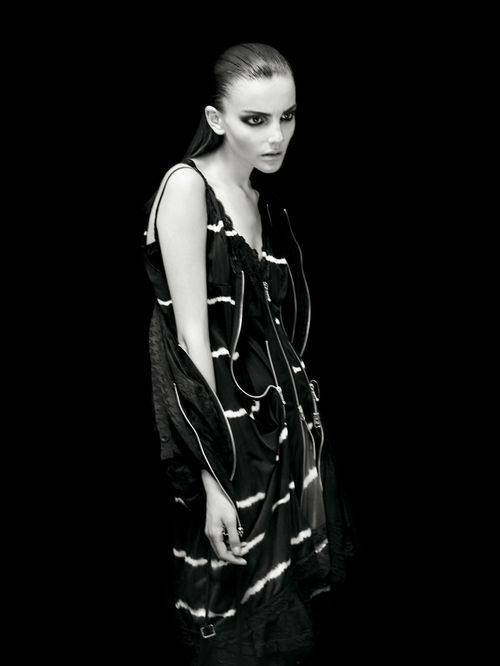 Short sleeved masculine blazers layered over delicate slips which have been infiltrated with zips and then tie dyed; waistcoats which are attached to skirts; band t-shirts; a stunning oversized biker style waistcoat in rayon; all loosely layered and generally a bit dishevelled.
The origins and history of each garment is dismembered and dissected yet still referenced, whether it's the dresses rendered in pinstripes normally seen in classic mens shirts or the structure of the blazers. And of course their signature interjection of pretty prints - all serve to make this one of the Nom*D's best collections in my opinion.
I'll have one of everything please!
Queen Michelle