For the past wee while I have been consumed by my love of floral tights. It began January last year when I discovered Celeste Stein was now being stocked on My Tights and since then it's been steadily growing (no pun intended!) to the point where all I want to do is wear flowers on my legs.
I can't explain it, but for some reason looking down to see flowery legs gives me such a feeling of delight. For some people colour is cheering, well for me, and rather unexpectedly, floral tights produce the same shiny happy feeling.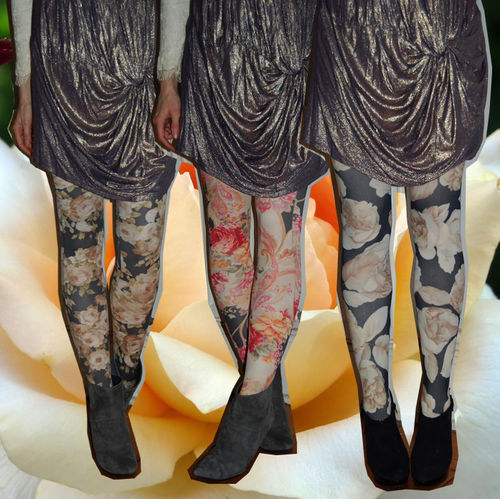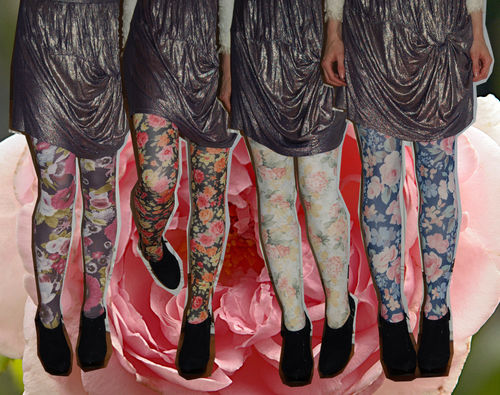 Of all of them I have to say my favourite have been rather surprisingly from River Island. They are excellent quality and the prints are perfect (the first and second pairs on first photo and first pair on the second photo).
I find the floral tights so easy to wear and buy them according to tone; so I have grey toned, blue toned, brown toned, white toned and pink toned, which allow me match them with other patterns, especially stripes.
I hope River Island create some more designs because they are only £8.
Queen Michelle