Soundwaves are really important in our palace. My Prince is forever editing tracks he buys or has made and I have been familiarising myself with Traktor where the soundwave is the key to everything. So yes, we like a soundwave in our palace.
Sakurako Shimizu is a Japanese artist, curator and jewellery designer based in New York and she has created a line based on soundwaves called the Waveform Series.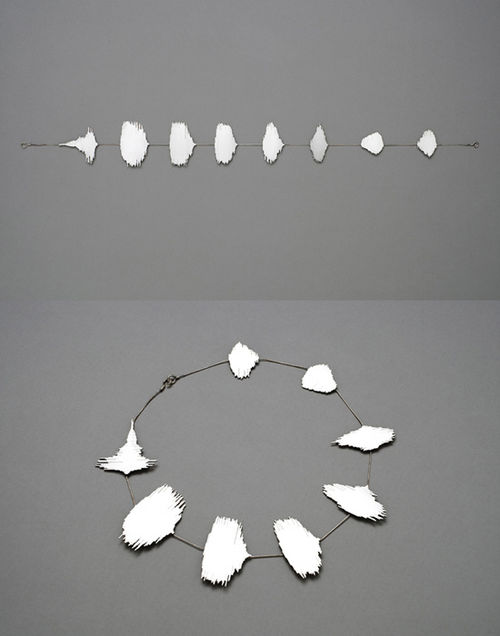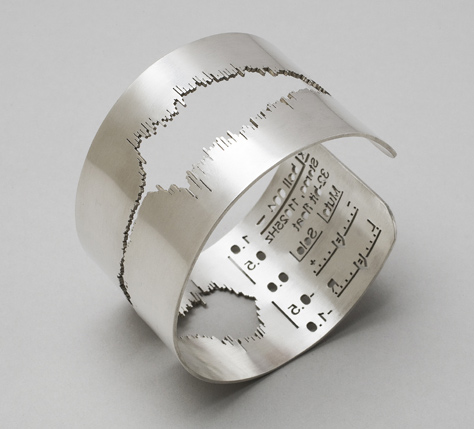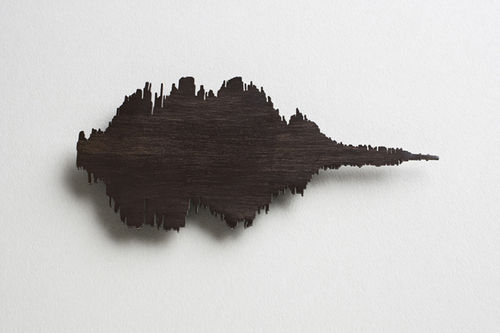 Voices and sounds are recorded and the shape of the waveform they create are then laser cut into silver, gold or wood.
It's pretty geeky but I think the shapes the soundwaves makes is actually really beautiful and not instantly recognisable as being soundwaves.
Queen Michelle