Whenever I write about label Complex Geometries I always mention that the reason their clothes look so appealing is that I imagined you could twist and turn them and play with them to create different shapes.
I was completely delighted when last week the designer from Complex Geometries emailed me to say he'd love to send me something. So a week later a parcel arrived and inside was an oversized t-shirt dress from the SS09 collection...and a perfect garment for me to spend hours playing with.
The design itself is intriguing, with the actual armholes at the back like a vest, but with fake armholes on the front which join together in a vaguely bondage style.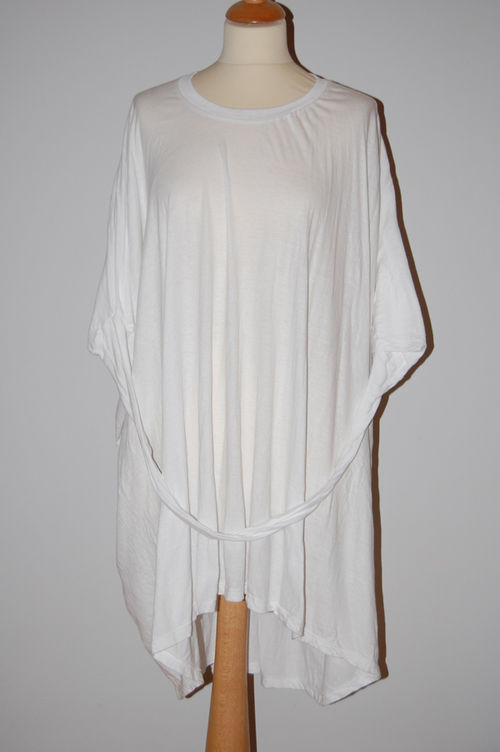 So I set about playing with it and seeing what interesting ways of wearing it I could come up with.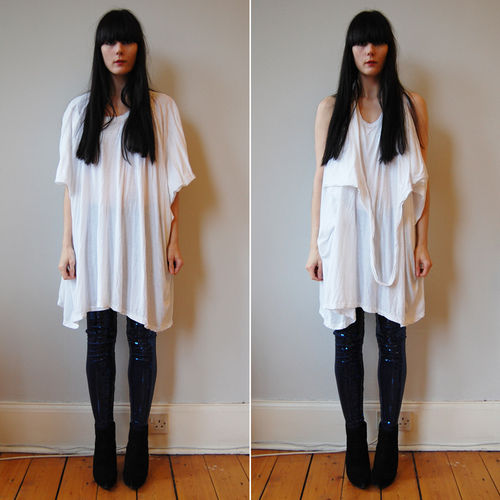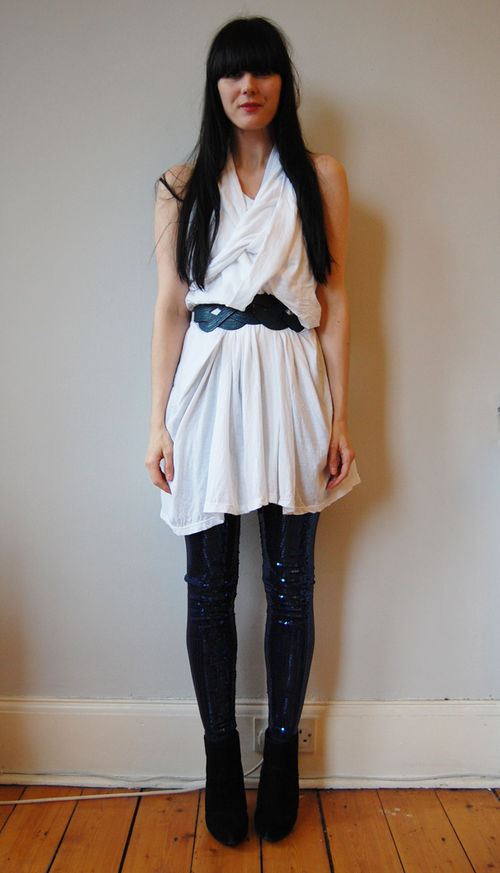 In conclusion - it's the perfect play piece! I shall be getting extreme amounts of wear out of this.
Queen Michelle