I wasn't really celebrating Christmas this year. I chose not to bother and let the festivities pretty much pass me by. I specified a no gift policy but of course Queen Marie couldn't resist just one. She renamed it a New Year present which meant I could enjoy opening it without feeling sad.

Since I am not in the position to buy Queen Marie a gift I have set about making her something instead. She doesn't know what it is but when it's complete I shall be sure to post the result.
I cheated a little and opened my pressie on the 24th Dec, not New Year, and was delighted to find a sheer black beaded dress with a lovely lilac slip underneath.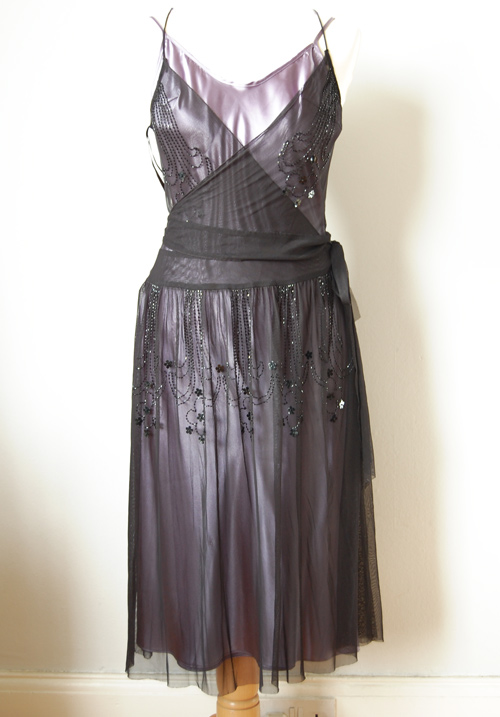 So pretty and girly. Clearly I was going to have to rectify that immediately. I took off a few inches from the dress, took away the slip and set about seeing if I could drape and hang it to make it a bit more 'distressed ballet dancer'.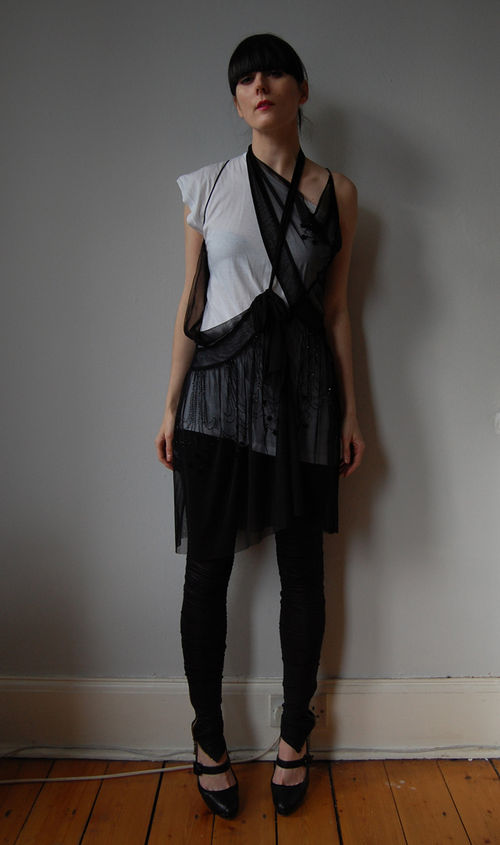 DIY one shoulder t-shirt; Bleiht leggings; Pied a Terre shoes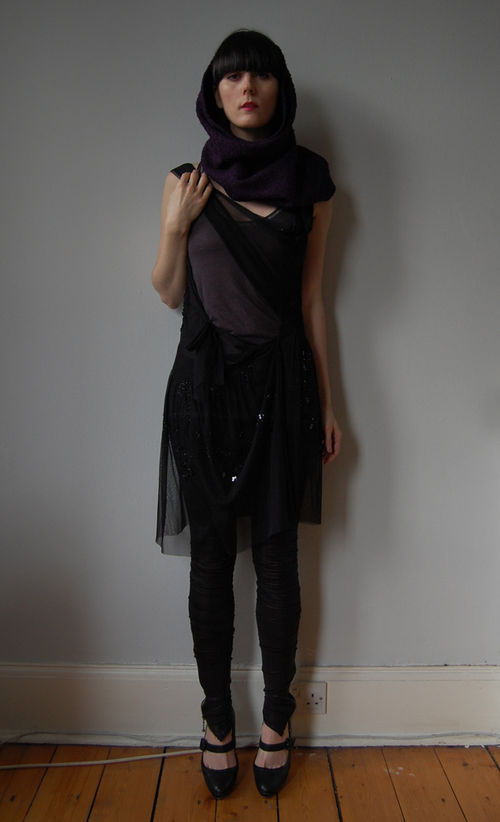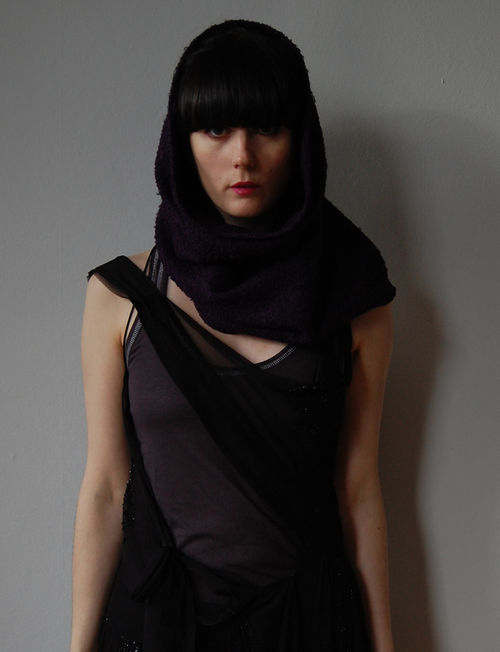 DIY hood/scarf; random mauve vest (which may or may not have come free in a magazine); Bleiht leggings; Pied a Terre shoes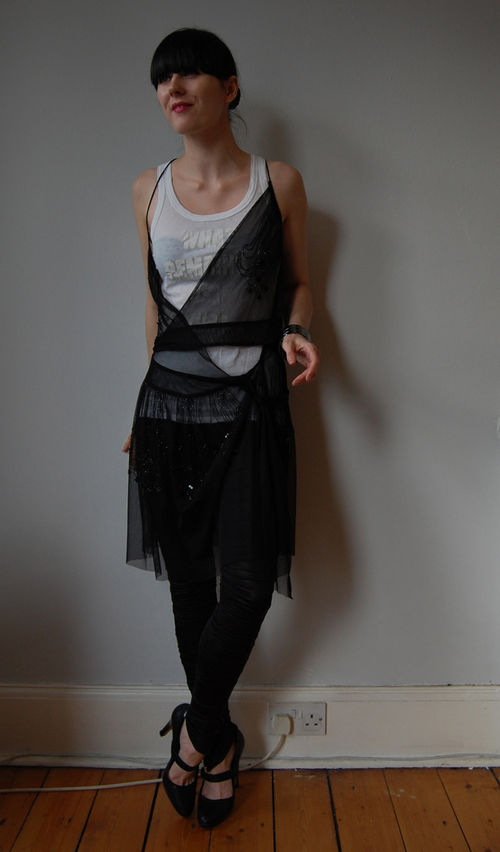 Ann Demeulemeester vest; Bleiht leggings; Pied a Terre shoes
By spending 10 minutes playing around with it I can see it's ripe for being hung in some pretty interesting ways. Exactly the kind of garment I get the most pleasure from.
Ideally of course I'd have a ballet dancers body to make the dress look even more ballet-like, but since I am currently sitting munching into my 4th home baked rock cake today, courtesy of the Duchess, I can't see me developing lithe limbs any time soon. 
Thanks dear Queeny!
Queen Michelle