The Juicy Couture website.
*shudder*
I was on the hunt for this precious charm bracelet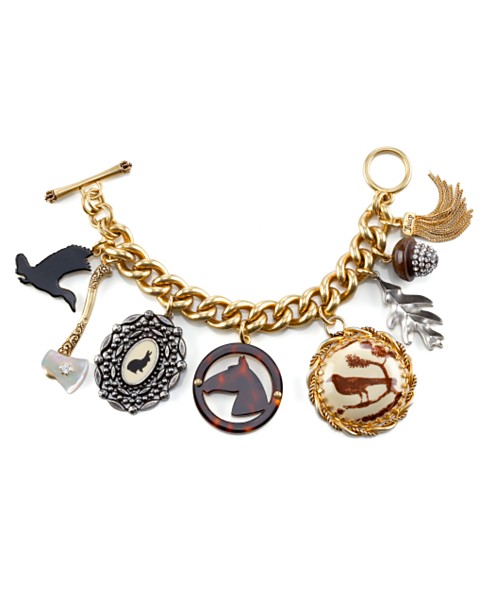 I love all the charms especially the little bunnny. The 'Country Estate' bracelet will set you back $178.
I could use the little axe charm to start hacking the 'hell handbag' into a million plastic pieces.
You can buy it from 
eluxury.com
 which is jampacked with goodies.
Queen Marie