...is another mans treasure so the expression goes.
I always find that the best DIY's happen when you look to things that no-one else will. Buy fabrics in the Halloween section of the fabric shop or buy items meant for brides and customise them. It's all about looking beyond the completely obvious.
I popped to the fabric shop at the weekend armed with £10 to spend on fabric to make more leggings. I had initially planned on getting navy satin but couldn't find any but then I saw some fabulous army green PVC! It was clearly the colour nobody wanted, after all what could you really do with army green PVC? So it was hidden up the back of the shop with all the strange crap no-one wants (except me of course!). It cost me a grand total of £6. I took my stash home and with much glee made myself some tight PVC leggings...army green ones.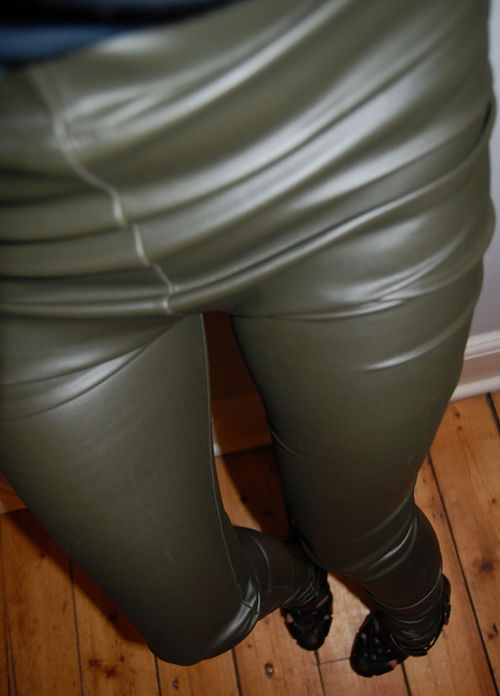 The PVC itself is incredibly stretchy which makes bending and general movement a lot less stressful. (whenever I wear PVC trousers I always have visions of the backside of them ripping open!). I made them very long so I could get them to wrinkle up my leg creating some texture, and it also aids bending.
The colour is one of amazing versatility since it really goes with most things.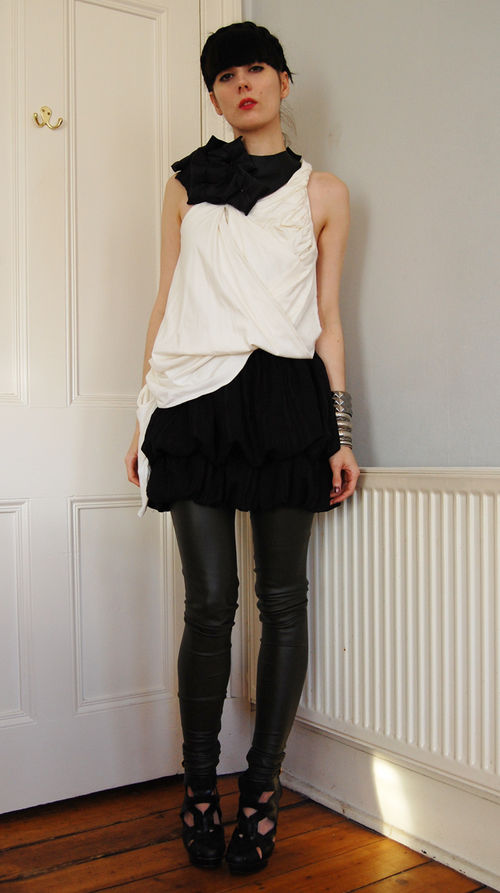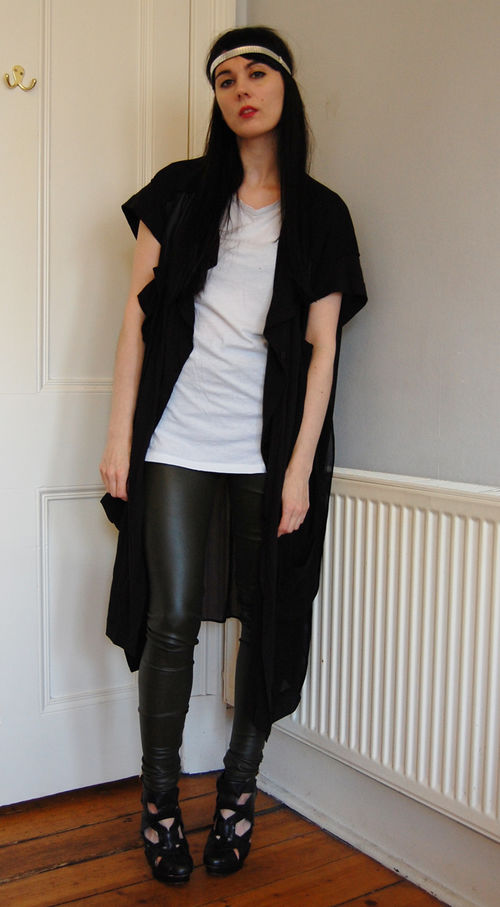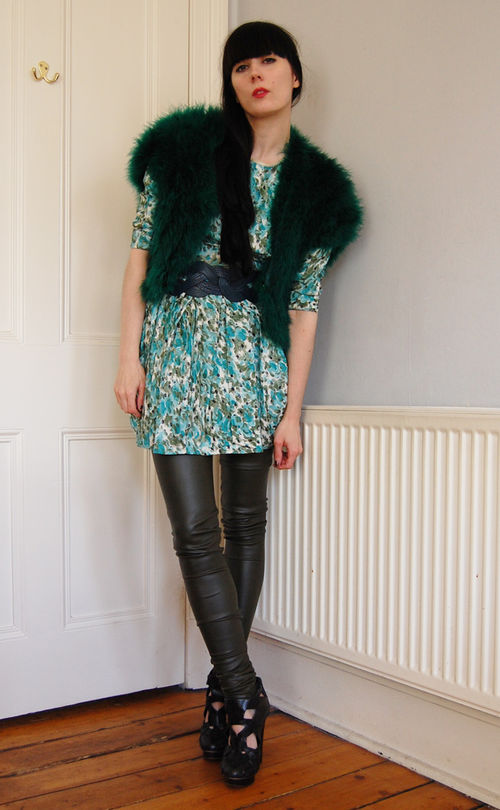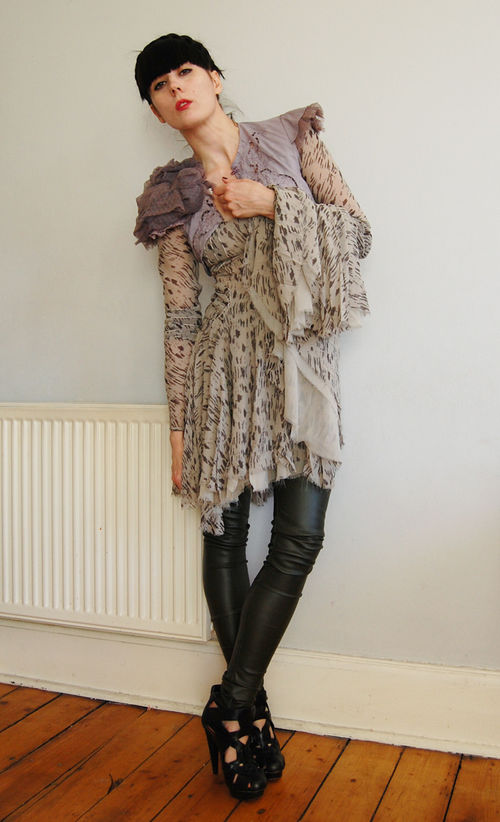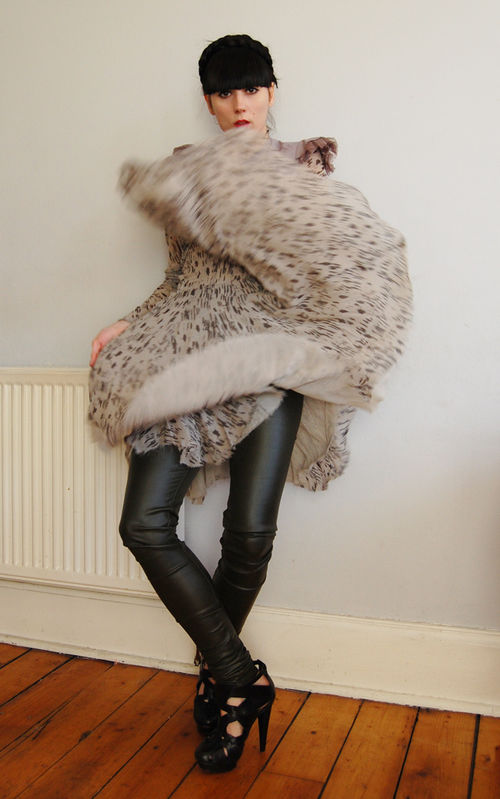 I also made some legwarmer type things. These are designed to cover half my foot too and when I wear these with the leggings it will give the illusion of wearing PVC tights. It'd work slightly better with black as you could wear black socks and get the full effect.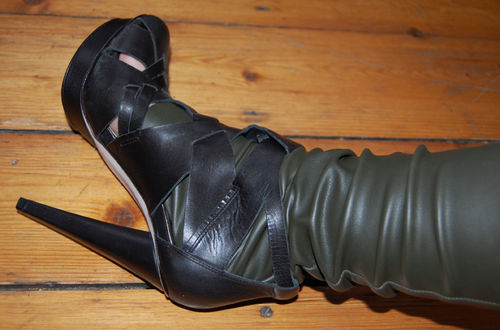 And of course they can be worn independently of the leggings.
Queen Michelle