Or does it???
You would need to have been living under a rock to not realise the massive impact photoshop and digital imaging have had on the images we are presented with every day.
Looking at this cover of Grazia, highlighting Victoria Bechams diminshing frame , a supposed reaction to events in her marriage, no one could deny that she looks tiny and frail...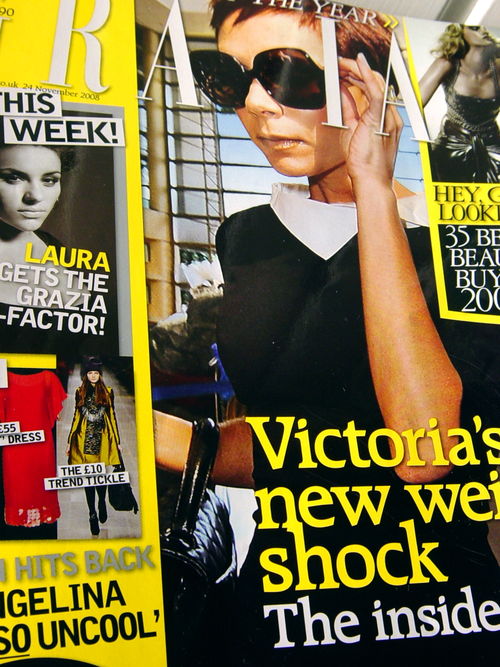 But when you look closer at the image, you will be in for a surprise. Her jawline and her hand have been photoshopped making her look even thinner...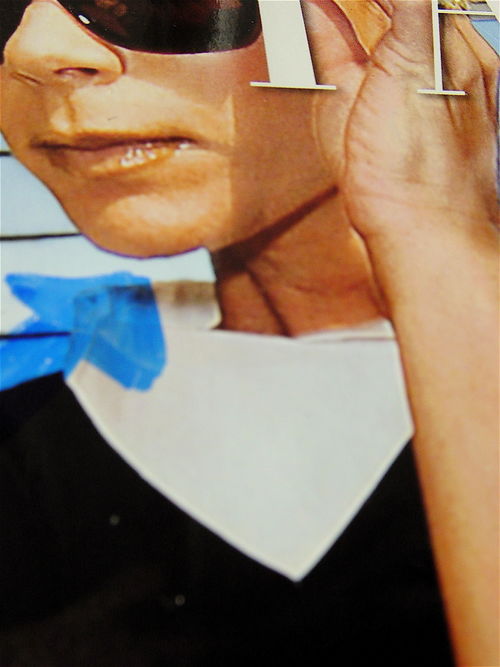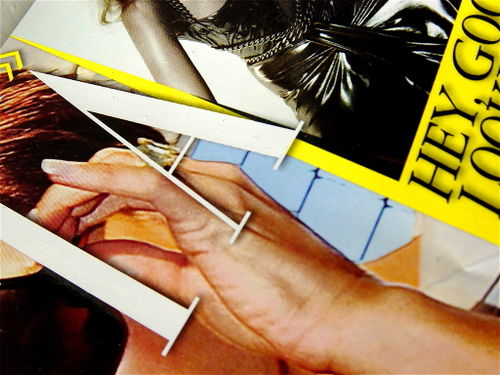 Now doubtless Grazia could say that they were just 'tidying up the shot' but come on kids, you could see that clipping path from outer space!!!

It is always worth remembering, that everything is not as it may first appear.
Now if you will excuse me, I'm off to phone the Grazia picture desk and see if they can photoshop 6 inches off my arse...
Queen Marie