As witnessed at the Gaultier Hautue Couture Show.
The whole show was heavy on religious and iconic imagery, and I cannot imagine anyone having the lightness of touch to carry of a dress which seems to be an interpretation of the "Sacred Heart"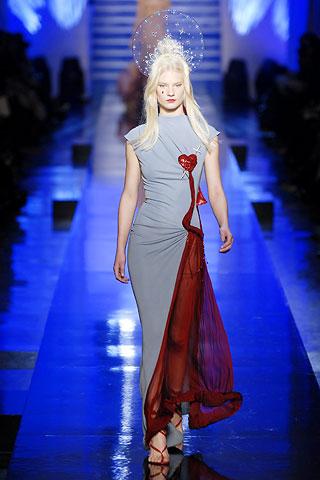 The way the blood drips out of the bottom of the heart to become the chiffon draping of the skirt. I wouldn't want to wear it but I admire the imagination at work here.
I love the custom halos designed to go with each outfit. These are some of my favourites...
Saint Bo-Peep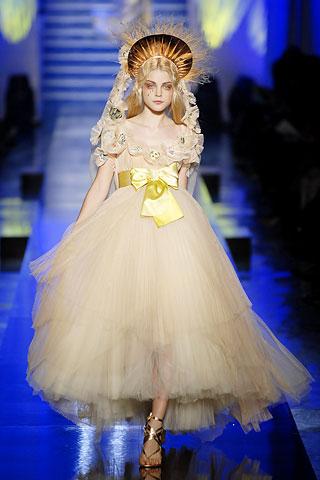 Saint Urban Chic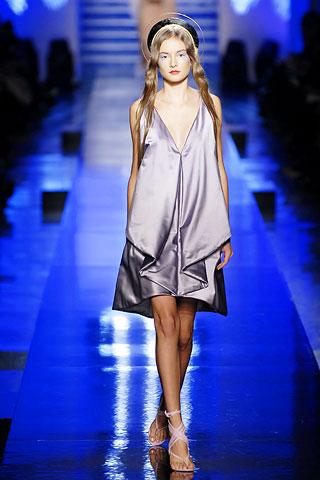 and of course my favourite, Saint Heidi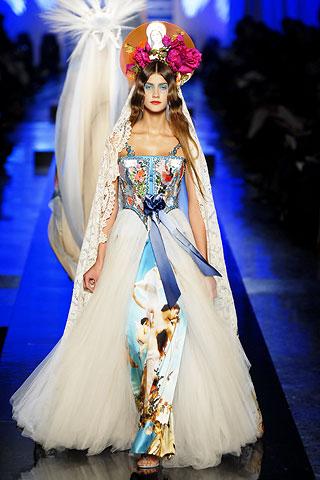 Now I know none of us is going to be wearing anything like this as we go about our daily lives but I have to say, I am rather hankering after a Halo, it would make such a pleasant change from my Crowns...
Queen Marie