Isn't it strange how sometimes you're channeling a trend and you don't even realise it? Well, whadayaknow it turns out my obsession with jazz shoes is actually my subconcious style radar honing in on the 20's flapper trend that's popping up - how do I know? - well I was watching Poirot last night AND wearing jazz shoes AND I was watching an auction for an authentic 20's flapper dress on ebay and then today I have a quick peek on Style.com, which I rarely do unless I need catwalk photos, and lo and behold there was a thing about 20's style!!! Evidence I tell ya! I have a telepathic link to the fashion gods! So fear not I have opened my third eye so they can channel their fashion forecasts via me which I shall spill forth onto this blog, kinda like Jennifer Love Hewitt only with smaller hair and real eyelashes.
The fashion gods have made me happy with this news as drop waists are a dream if you are less on the curvy side and more on the, um, stick side. As much as I love my waist cincher belts, I do at times feel I'm fighting a loosing battle against my skinny hips because no matter how much I tighten that belt I ain't ever going to look shapely. So drop waists are perfect. Not just for those who are challenged in the hip area but also those who don't have flat tummies and prefer not too draw attention to it.
Of all the era's in interior design I have to say Art Deco is my favourite. I was loving the corridors of Harrods with all the Egyptian murals on the walls, even though it was actually a bit tacky, but it definitely gave a sense of how passionate people were in the 20's and 30's about discovering new things, and how just walking down a street in an old town you'll see the sunburst icon above doorways and window sills.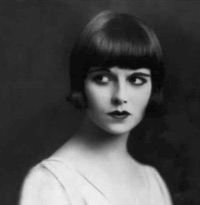 When I was studying design I chose to do my thesis on the great fontographer and graphic designer Herb Lubalin, the creator of the famous Avant Garde font. I learned a lot about the decadence of that period and also the steps women were making to push themselves as equals to their male counterparts. And let's be honest, who doesn't love Louise Brooks?
In fact the fashion gods are telling me to go and get my hair cut into a blunt bob...Anyway, back to fashion, some nice pictures for a Friday.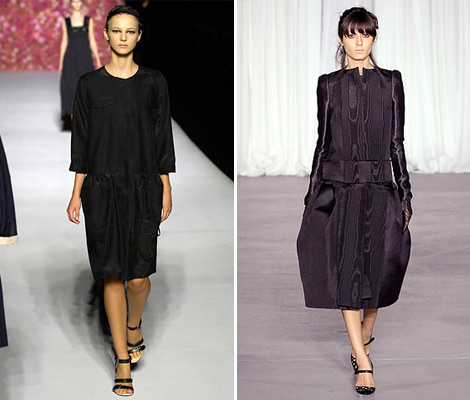 Dries Van Noten / Rodarte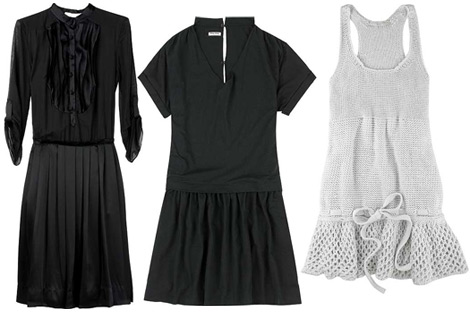 Phillip Lim / Stella McCartney / Miu Miu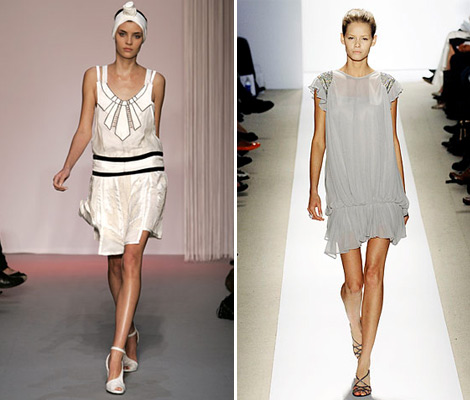 Tsumori Chisato / Doo Ri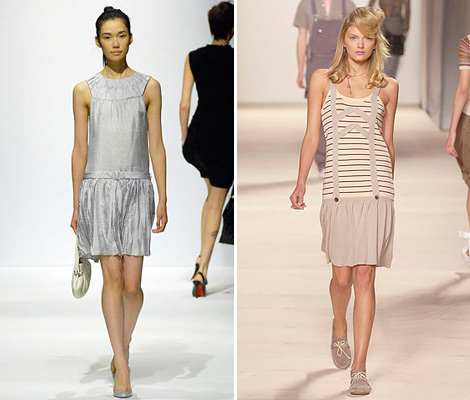 Martin Grant / Marc By Marc Jacobs

Go forth and drop those waists, the gods say it's OK.
Queen Michelle