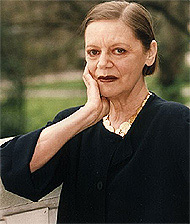 Oh how Lady Lisa will weep into her cornflakes, Jean Muir is closing it's doors.
The company was established in 1966 and quickly gained iconic status, creating timeless, elegant pieces, working miracles with matte jersey.
Lady Lisa is a huge fan of Jean Muir and will be devastated to hear that their S/S07 collection is to be their last. Since her death in 1995 the company carried on with Muir's husband at the helm, opening its first stand alone shop in London's Conduit Street in 2004.

Her husband released this statement:
"It is with great regret and sadness that I am making this announcement. For the past decade I have enjoyed watching a great team continue the work of Jean Muir and I am pleased with the exceptional success of our own shop. But there comes a time when a company needs to grow and for us I felt we should take the retail route based on the success of the Conduit Street shop. This, of course, requires substantial outside investment and as we have not been able to come to any agreement with interested parties, we have decided on the current course of action...Jean Muir is, and will remain, one of Britain's most eminent and brilliant designers. I wish to thank all those who have so loyally supported this company throughout its forty year history – our staff, suppliers and customers alike.

I am particularly proud of the fact that the complete Jean Muir archive donated to the National Museums of Scotland in April 2005 will represent one of the largest collections of one designer's work anywhere in the world. It will be open to the public in the near future. Another tribute is the recently published book 'Jean Muir: Beyond Fashion', which celebrates the wonderful company heritage. All of this will ensure that the Jean Muir name will continue to inspire and inform."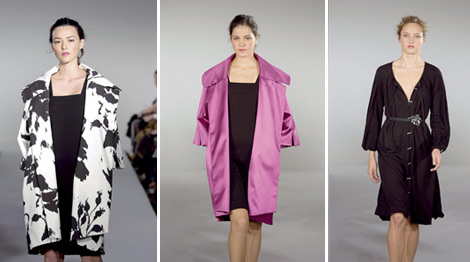 Sad days indeed.
Queen Michelle