The Paris couture shows…always very exciting and something to look forward to. To me it signals the start of the fashion calendar and the chance to dream about what you would buy if you had a few million hidden away in a Swiss bank account.
Even although there's absolutely NO WAY you are ever going to afford anything, it's always nice to see what the likes of Chanel, Christian Dior and Valentino come up with each season. Here's my view on a selection of couture shows…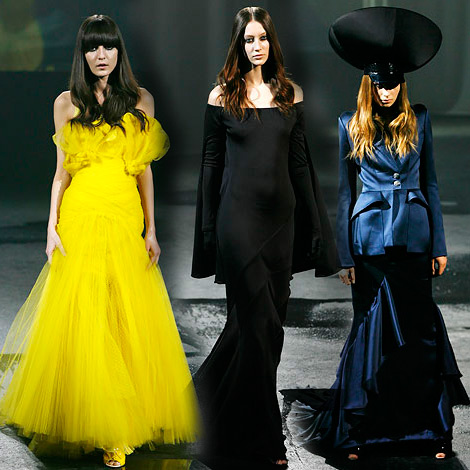 First up is Richard Tisci for Givenchy his 4th collection for the house. To me, this had a very gothic feel and wasn't reminiscent of the old house of Givenchy. I know, I know….houses have to move on once new designers are on board but to me this was more reminiscent of Madonna's recent look or Morticia Adams. The hats did nothing for me. Neither did the majority of the clothes, apart from the yellow tulle dress which I thought was gorgeous.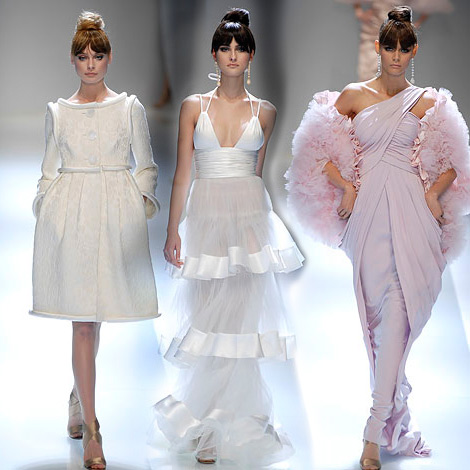 Next up is Valentino, he's celebrating 45 years in fashion this year and I was surprised to see no signature Valentino red in sight in this couture collection, which, to me was quite refreshing. This had more of an old Givenchy feel to it. Mostly white with touches of pale pink, gold or yellow - all very wearable. I also loved the hair and make up – very Park Avenue Princess, just lovely.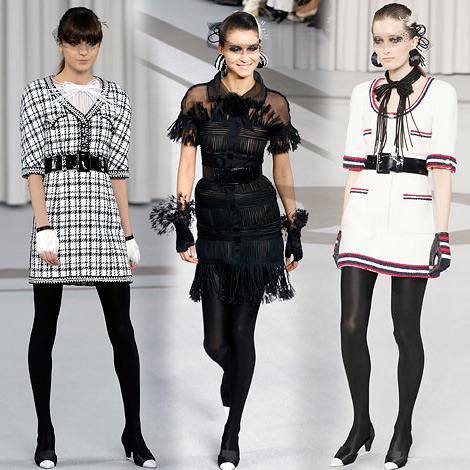 Then comes Chanel, is it just me or is everyone bored with this house?! I have been a fan of Chanel for my entire life and would commit murder for a 2.55 bag but does anyone else get the feeling that it's the same ole stuff rolled out again and again?! Lovely as it is, it's so formulaic. You just know what's coming next. Also, it's never appears to be THAT far off prêt a porter – I thought the whole point of a couture show is to let your imagination run wild and then filter some of the ideas down into the other collections. I think too much time is being spent on accessories and perfume (the money spinners as everyone knows) and not enough creativity on the couture side. Does anyone agree?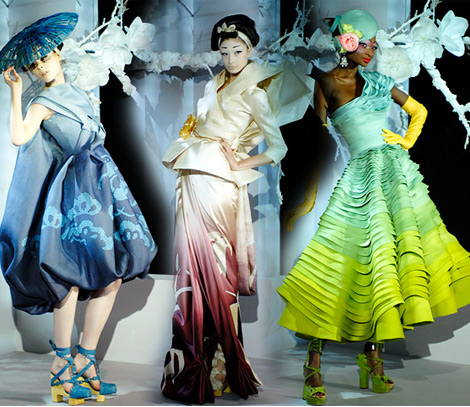 Last and by no means least was Galliano for Christian Dior - all hail Galliano! Celebrating his 10th anniversary at the house, Galliano never ever lets us ladies down and this season he has gone for a Japanese theme - Memoirs of a Geisha, meets Madame Butterfly. I thought it was absolutely outstanding. He never fails to impress every season and the workmanship and detail is utterly unbelievable. I couldn't pick a favourite piece, they are all stunning. I laughed when I read a supposed quote from a member of the fashion pack: "Well that's it, may as well pack up and go home now - that was and is couture week."
Never a truer word was said.
Lady Lisa