I couldn't possibly do a series about great graphic designers without mentioning David Carson.
He is, without a doubt, the most important designer of the 90's. He gave us 'dirty' graphics, and was dubbed the 'godfather of grunge'. Carson questioned the aesthetics and purpose of typography and not only broke the rules, he took the rule book, jumped on it, tore out the pages and then set it alight.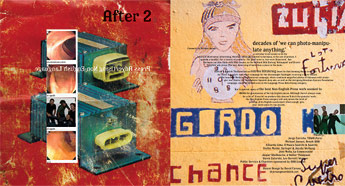 He was the art director for the magazine Ray Gun which was first published in 1992 in California. Through Ray Gun Carson created new boundaries in magazine publishing. He abandoned the usual conventions of the grid system and ignored the acceptable usage of columns, headlines and even page numbers. This resulted in a style which was chaotic and abstract in the extreme, often unreadable, but always visually exciting.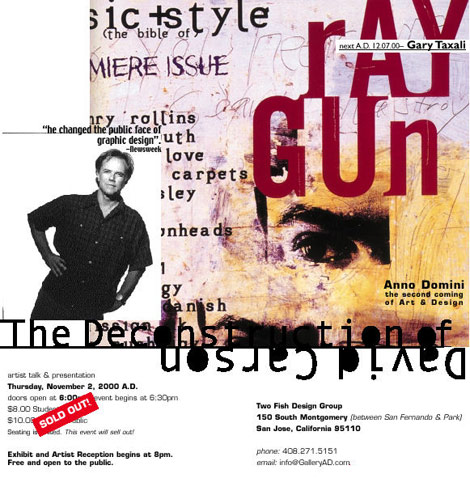 His unconventional approach soon emerged on everything from album covers to MTV, signaling the birth of a bona fide movement, and every designer worth their Pantone book has at least once attempted to design in the Carson style.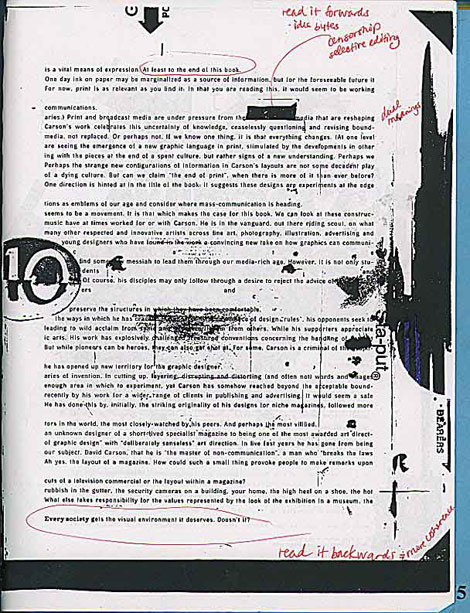 Carson went on to create magazines like Bikini, Stick, Huh, and later became the editor in chief of Nylon. His book, The End Of Print, is the best selling graphic design book of all time.
David Carson we salute you.
Queen Michelle