Sweet clothes, sweet styling, sweet site.
Maybe just a bit too sweet, or as my gran would have said " too sweet to be wholesome"
I fear the 'aahh' factor would wear off quite quickly and on repeat viewing there is something rather arch about it all that has started to irritate me.
However I love this coat ( Lady Ambika is to blame for making me remember how much I love these inuit coats and embroidery)
I wonder if you get a free Bambi with every purchase.
*wistful sigh*
Queen Marie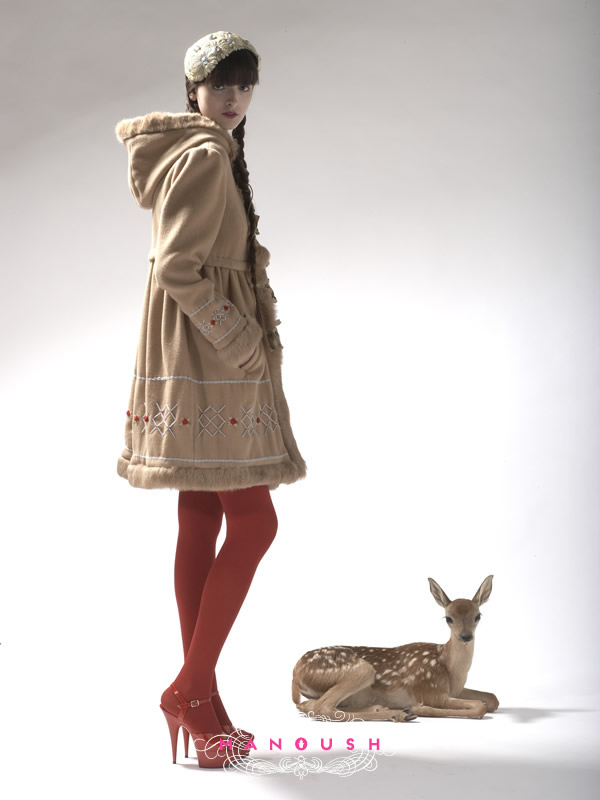 I think the little deer looks bemused because he is trying to figure out why the girl is wearing pole dancer shoes with such a pretty coat!