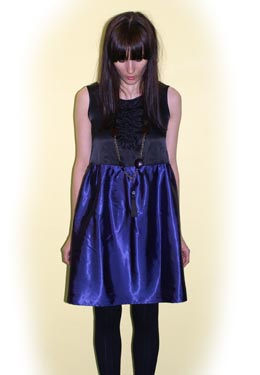 The hunt for The Awards Dress may have come to an end. I went through all options but could never settle on the way I wanted to go - expensive and wear it again; cheap and never wear it again; cheap and wear it again. Basically after looking at loads of dresses I decided I was infact a cheapskate and therefore wanted to spend as little as possible.
This of course meant I had little by way of choices. It was only a late night trip to Asda that I happened upon a cute little black, ruffled blouse and a plan began. I would make my own awards dress! And so it was.
I bought the blouse which cost me £10 and the next day I went to the fabric shop and bought satin in a midnight blue colour. I then chopped the bottom off the blouse leaving it the length of about 3" below the bust. I then took the blue and did a gathered skirt which I then attached to the top part of the dress and voila! A brand new dress!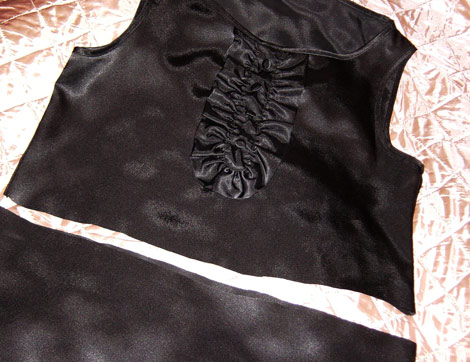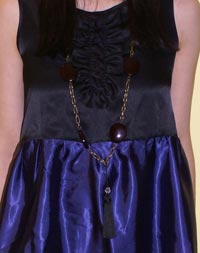 I will wear this dress with black woollen ribbed tights, a pair of platform mary-janes, this beaded necklace onto which I added a tassle thing which is actually for curtain tie-backs and I'll carry either my Balenciaga classique or my Luella Carmen Biker bag. Sorted!
I'm actually pretty chuffed with it and it really only took a few hours to make and I actually think I'll wear it again. The best thing of all is that the dress cost a grand total of £19.
Queen Michelle
Balenciaga Classique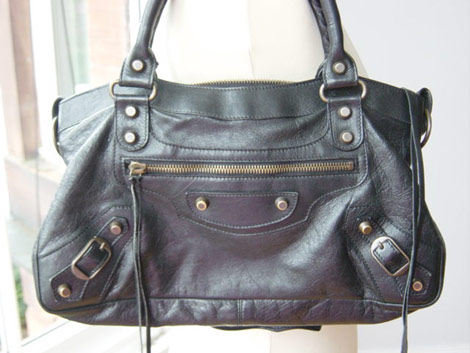 Luella Carmen Biker