Queen Marie posted her paltry makeup wears in response to an article by the Telegraph, which tells us that x amount of women buy truckloads of makeup, worth hundreds of pounds. I'm ashamed to say I am one of those statistics. To say I buy alot of makeup is a slight understatement. I buy it by the barrel load. But here's the irony - the only makeup I wear on a day to day basis is mascara, lipbalm, concealer and shadow (but only for lining my eyes). I never do full on eye shadow, I only wear foundation on special nights out, I never wear lipstick and I rarely wear blush and never wear powder. Yet I just keep buying it all.
This is my everyday makeup bag (or should that read makeup suitcase):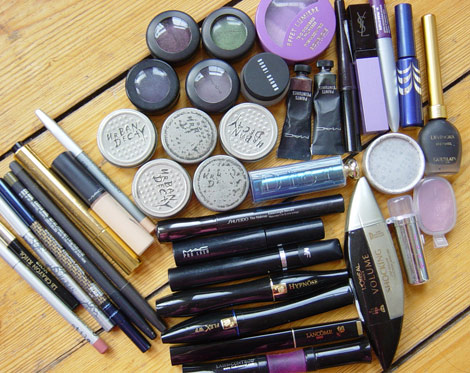 In my defense however, I don't carry any makeup out with me, only lipbalm. But here's the rest of my makeup, kept in various dedicated drawers around the house.
Mascara: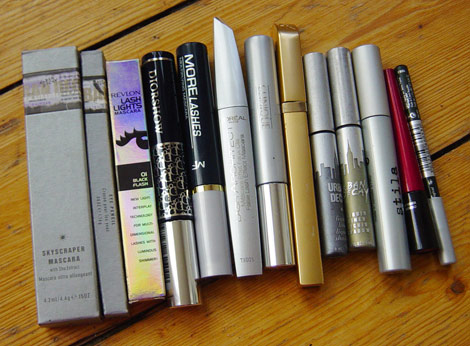 Foundations/Powder:
Lipgloss/Lipstick: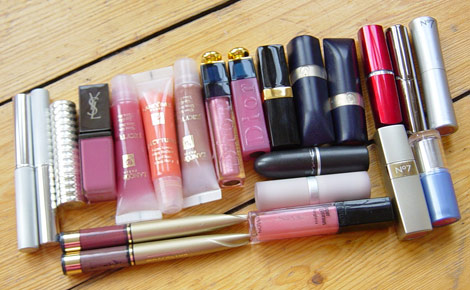 Blush/Bronzer: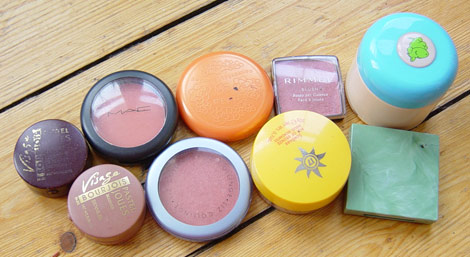 Eyeshadow: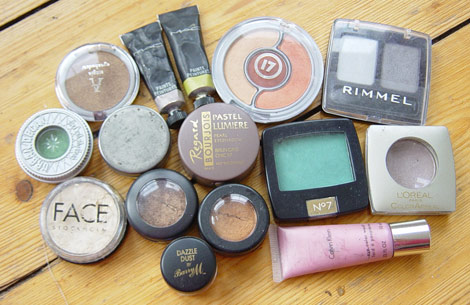 So there you have it, my makeup. Not bad for someone who wears so little...mmm, I think I have a problem...
Queen Michelle