My JNXKOS boyfriend t-shirt is excellent for wearing with leggings, but the raised back looks best with jeans and shorts. The dipped front tucks perfectly into the front of your jeans without having a lot of bunching up and excess fabric.
One of the other reasons I designed a t-shirt with this shape was because I can never find a decent shape of tee which works with my floor length length skirts. Most tees are either too long, too fitted or too boxy. Because the shape dips at the front, it doesn't produce that boxy effect many more traditionally cropped shapes do. The little hint of bare back really works because it's quite modest and my tummy remains hidden under fabric, which is always a good thing.
I've been wearing these samples pretty much constantly since I got them. As I get older I find myself simplifying my wardrobe down rather a lot. When all I live in for so much of the time is jeans, then fun t-shirts are often the main focus of my outfit. I think everyone is thoroughly bored of seeing me in my band t-shirts, so I had to do something different.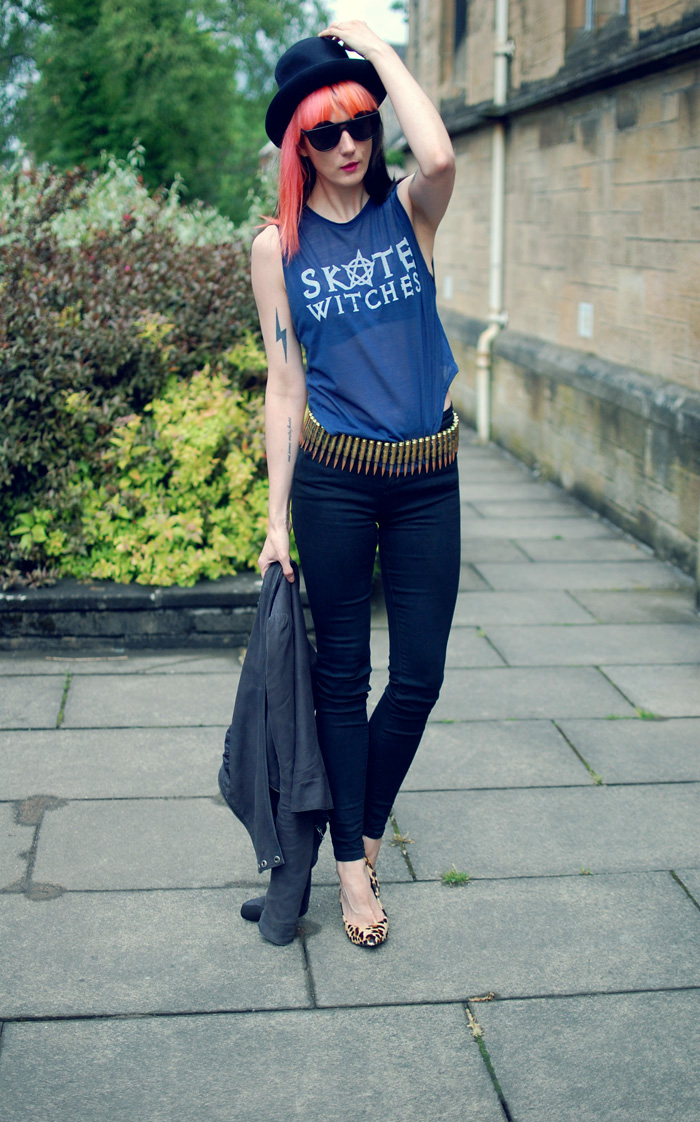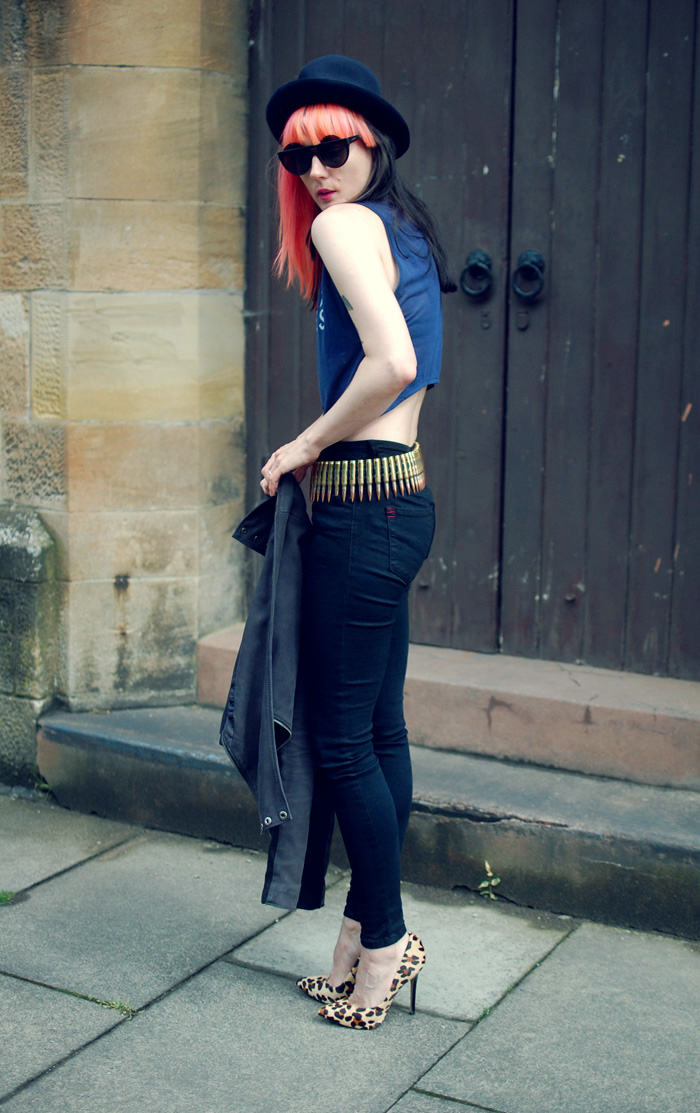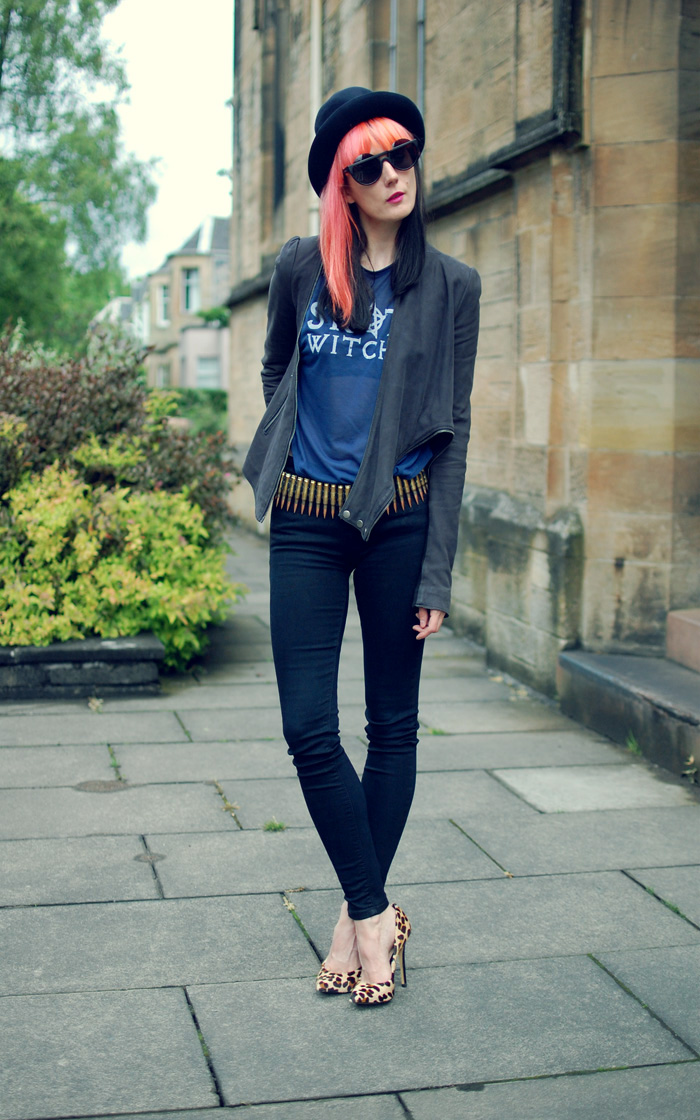 The next print will be released in a few weeks time.
100% UK made these tees are knitted in Leicester, made in Fife, hand dyed and hand printed by Jaggy Nettle in the Scottish Borders.  Even the swing tags are made from Scottish board and individually letter pressed in Innerleithen on an original Victorian Platen print press. These are available here in black, navy and white in a small, medium and large.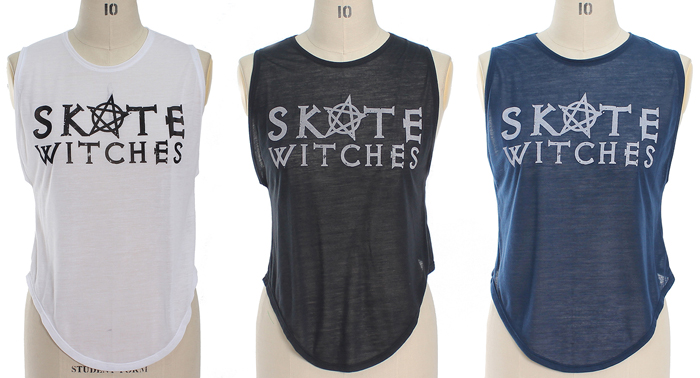 Kingdom of Style readers get a 20% discount until 30th June. Enter JNXKOS at checkout.
Queen Michelle