Today is a little post as I'm spending the day rehearsing for my ballet exam on Sunday. On Saturday I plan to spend the afternoon shopping with Queen Marie, eating cake and relaxing, thinking about anything except my exam.
But today is all about practice, practice, practice.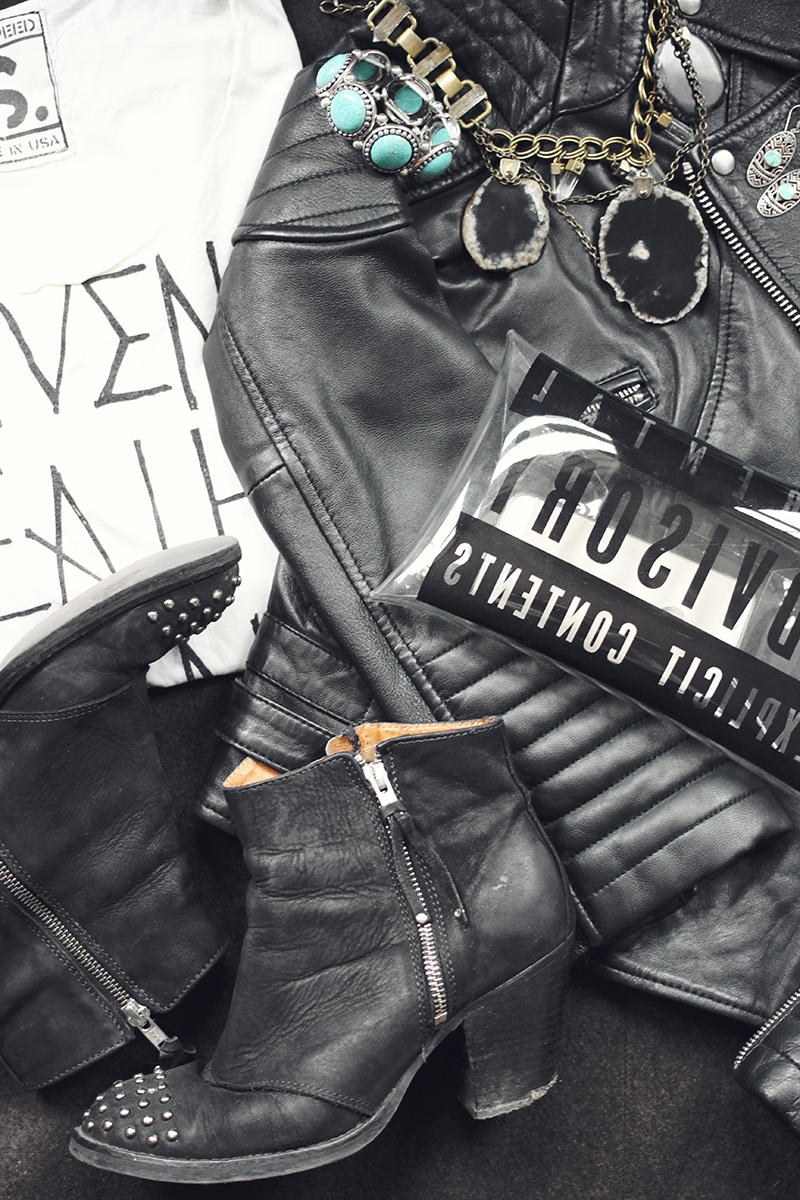 Biker Jacket - Whistles
Boots - Topshop
T-shirt - Obesity & Speed
Parental Advisory Clutch - Klear Klutch
This was an outfit from a week or so ago when I rediscovered my old 'Even Death Can Die' tee from Obesity & Speed. It's actually gone a bit discoloured now but looks better for it.
QMichelle