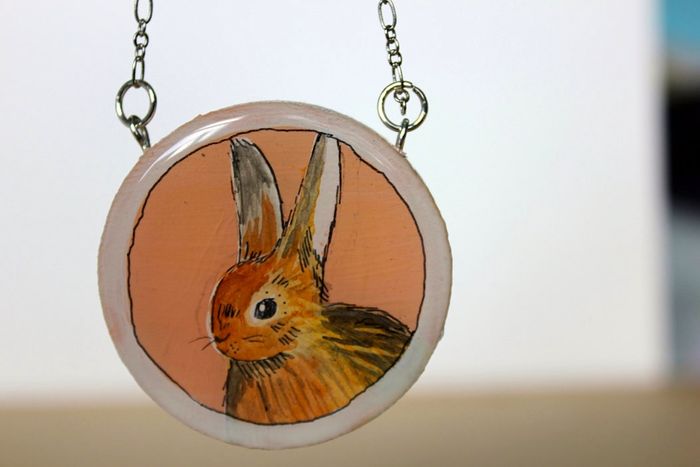 The other week I got an email from  the lovely Charlotte, pointing me in the direction of an etsy shop she thought i would like.
She was right.
The shop features the work of a young lady called Madeleine Belanger, a 21 year old jewelry designer from British Columbia, Canada.
She paints charming little animal portraits that are then framed in perfect wooden frames by her father.
I thought it was really sweet that she included a quote from her Dad about the wood they used saying -
"The wood that Madiee makes some of jewelry is Oak that has been used in the wine making process. This wood has spent from months to years submerged in Red Wine from the Okanagan Valley. It is natural color and no stain has been used. It is a pleasure to make these for Madiee."
Sweet!
Each necklace is unique and the price varies for each but they are around $45.00 on average, which is really rather good when you consider that you will be wearing original artwork around your neck.
 Geometric owl brooch - hand painted wood slice - white owl spring fashion $22
I'm thinking that these would be a much sweeter Easter Gift than chocolate.
Queen Marie
x