As I try and find time to digest the new collections, which I do at an alarmingly slow rate, I eventually found my way to the YSL FW13/14 menswear collection.

The collection is a feast of rock infused inspiration. Hedi Slimane sent musicians and 'yoofs' down the catwalk draped in dishevelled scarves, leathers, jumpers, fur coats and suits they look like they've spent the night in.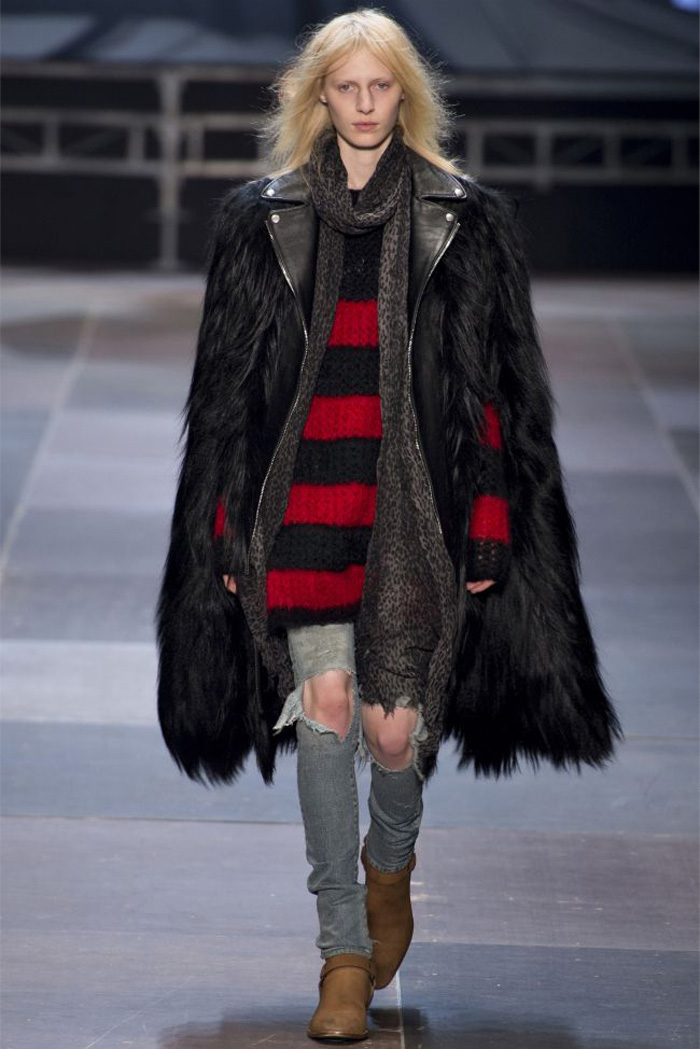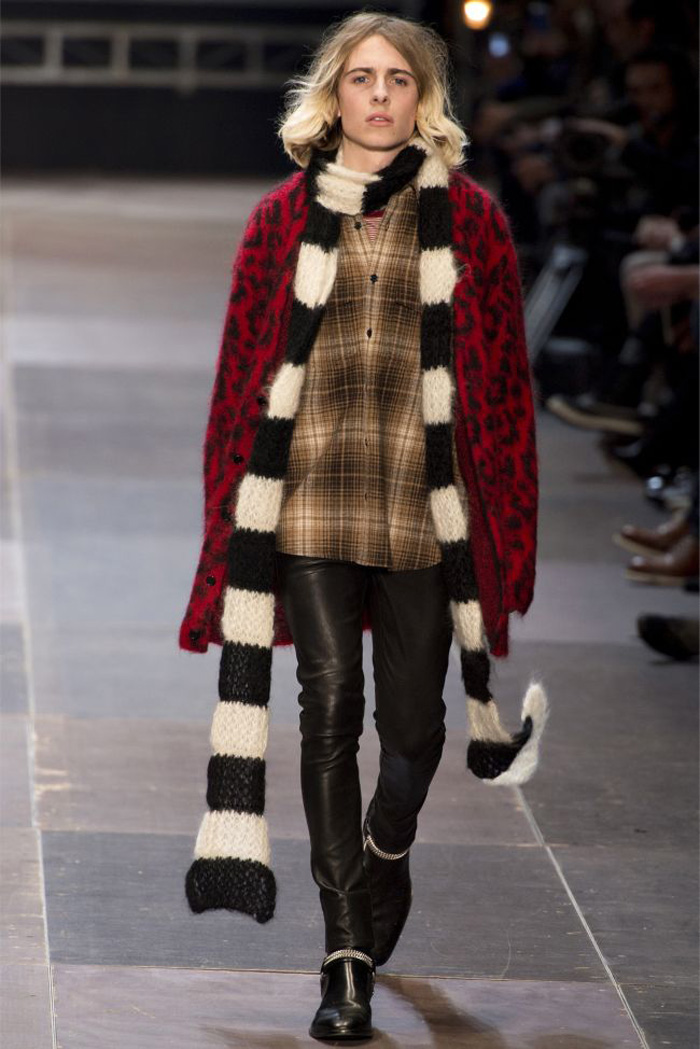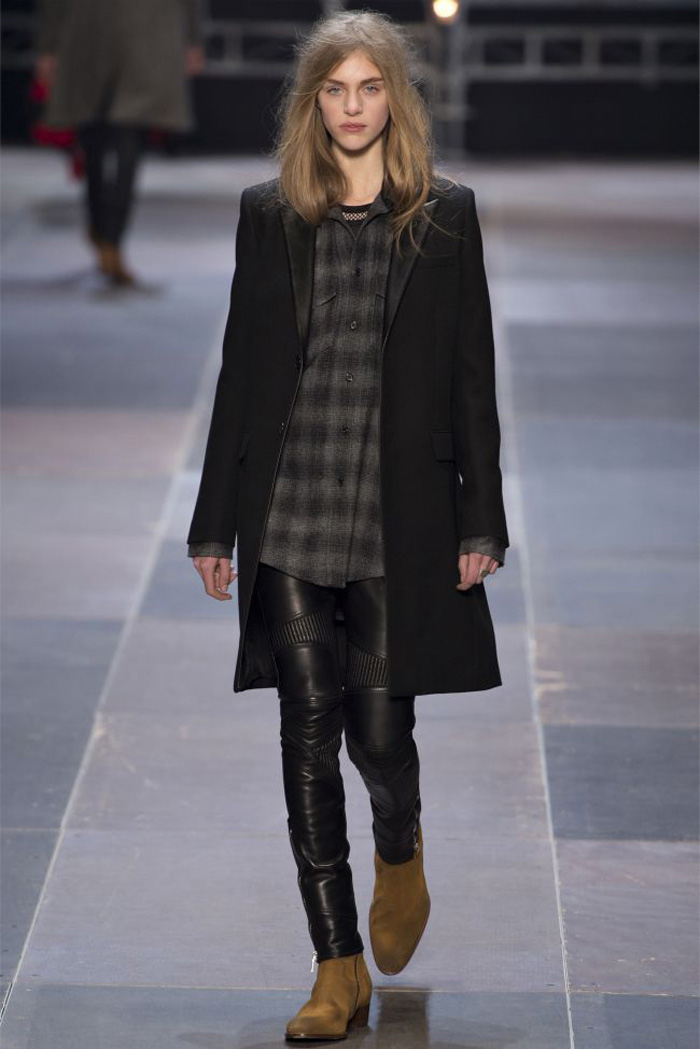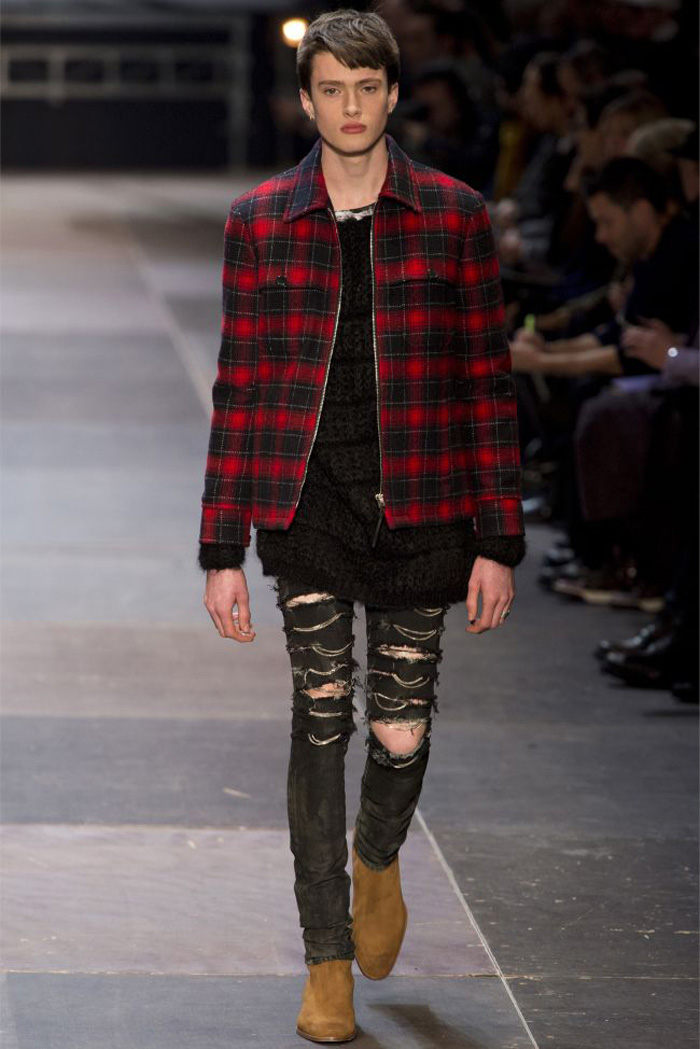 I terms of a collection it's a really simple one and feels more about the styling than the actual garments, but this makes it great for interpreting into your own version. There is nothing in there which most of us probably don't already own in some form or another.
The womenswear was in the same vein, with clear Courtney Love references with cute babydolls, peter pan collars and cardigans a-plenty.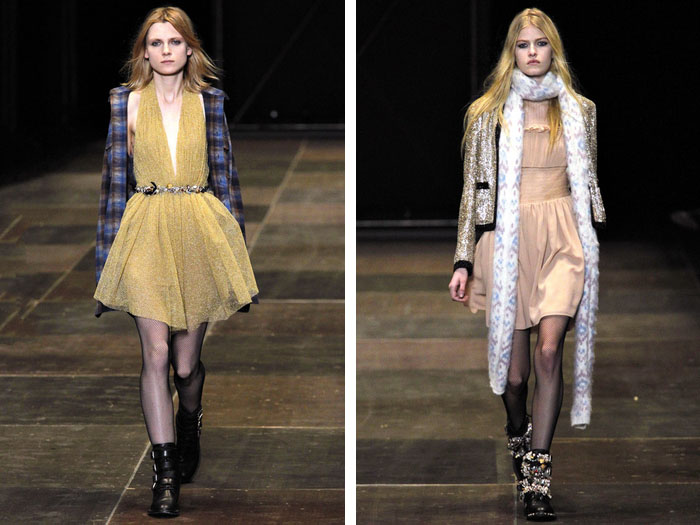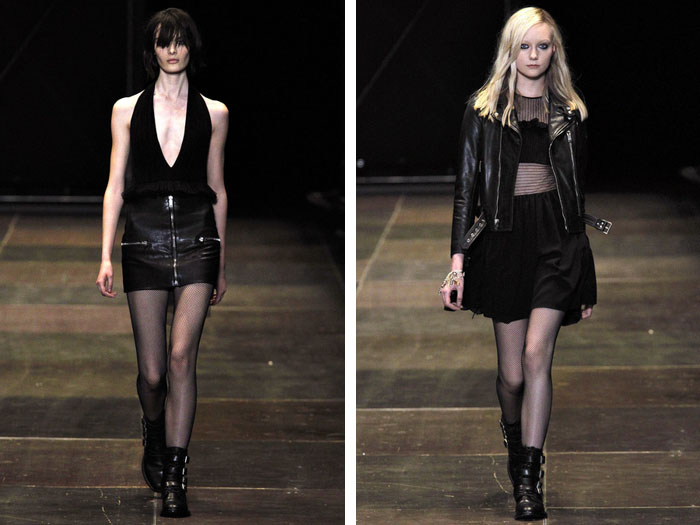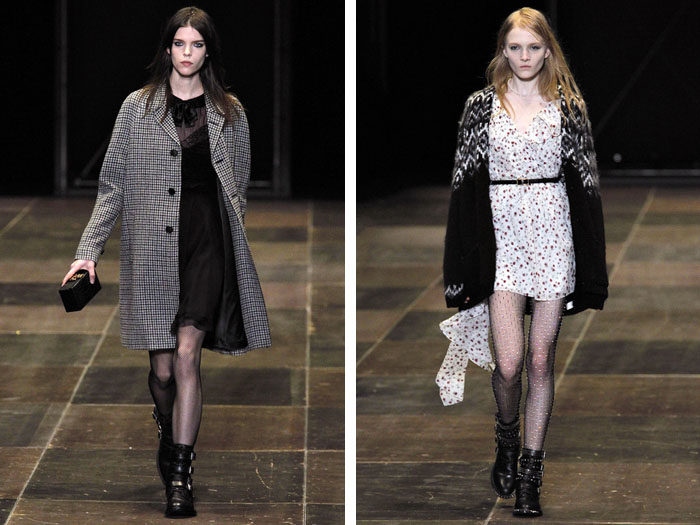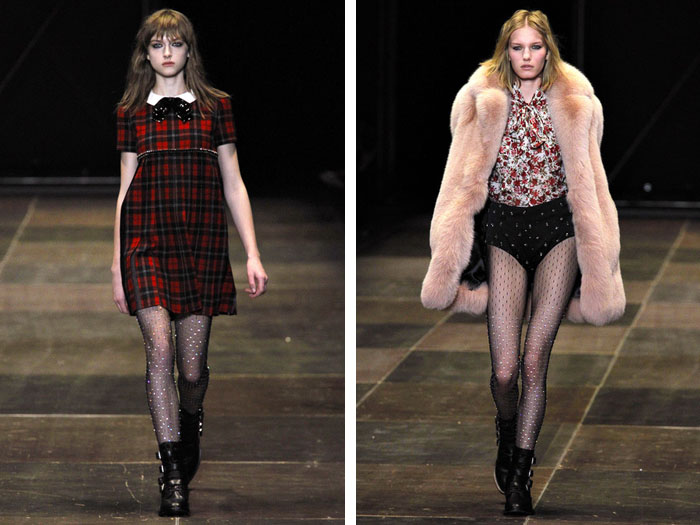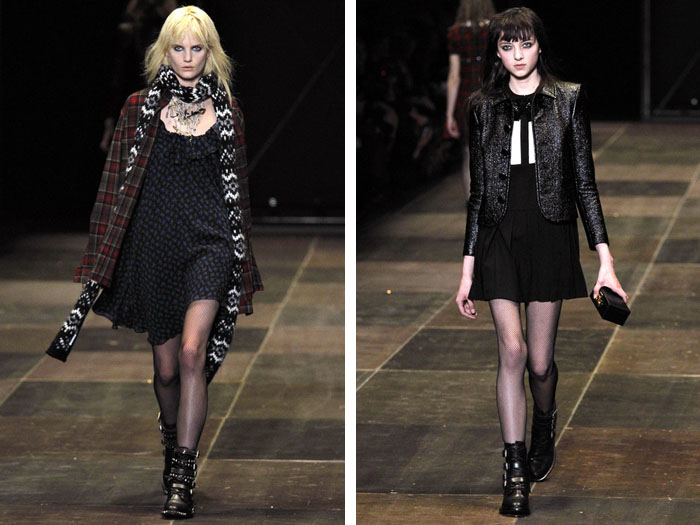 If I am honest, I am left asking the niggling question though; "where is the design". Sure, Hedi can style up an incredible outfit, but both collections as a whole seemed to lack any real design.  I get the 'California Grunge' reference but it feels like it's been taken a little too literally. When Jacobs did his own grunge collection in the 90's, he brought something fresh to it, a new take on an existing look. Whereas it feels like Hedi has just taken what's on the street now and sent it down the runway, which is why it feels more likes styled looks rather than a collection.
There are many people who really loved the collection, but I wonder if they loved it because they can relate to it rather than because it was a stonkingly good body of work? The former statement is the true for me personally. These are clothes which already populate my wardrobe and have done for over 20 years. I could easily work up most of these looks right now.
This collection feels more about Hedi, rather than moving on the YSL brand and aesthetic. It is a good thing for a new creative director to be raising so many questions only two seasons in? Time will tell.
Queen Michelle