As you might have noticed, we are terribly fond of an accessory here in the Kingdom. Big headpieces and dramatic hats, statement necklaces and everything inbetween, we are Queens who like to adorn ourselves in the dramatic from time to time. So we are always looking out for wonderful accessories - the more theatrical the better.
I was recently contacted by Rachael Forbes, a Scottish fashion designer based in Edinburgh who designs and makes the most outstanding theatrical clothing and accessories, under the wonderfully titled The Imaginarium Apparel. She currently designs and makes made to measure clothing and accessories for customers all over the world, including stage performers and singers.
Rachel's latest collection is inspired by human hybrid insects and amphibians and influenced by the dark, dramatic females characters found in myth and folklore. Each piece is beaded, embroidered and embellished using couture cut and techniques. Her work has a gothic/Victorian vibe to it but isn't entirely limited to it, which is a good thing.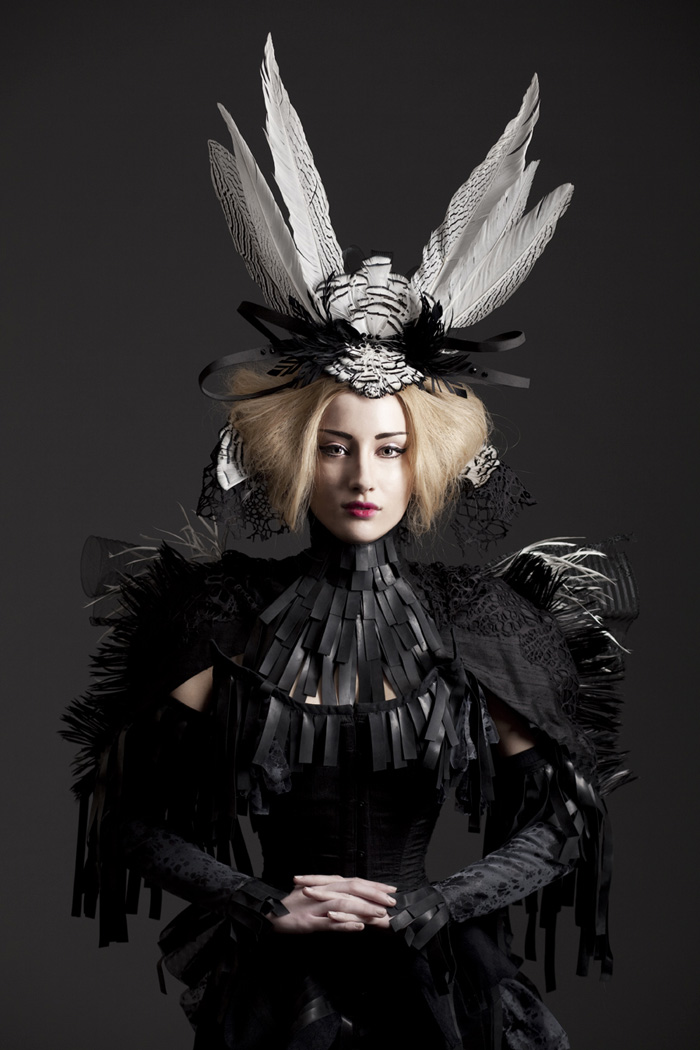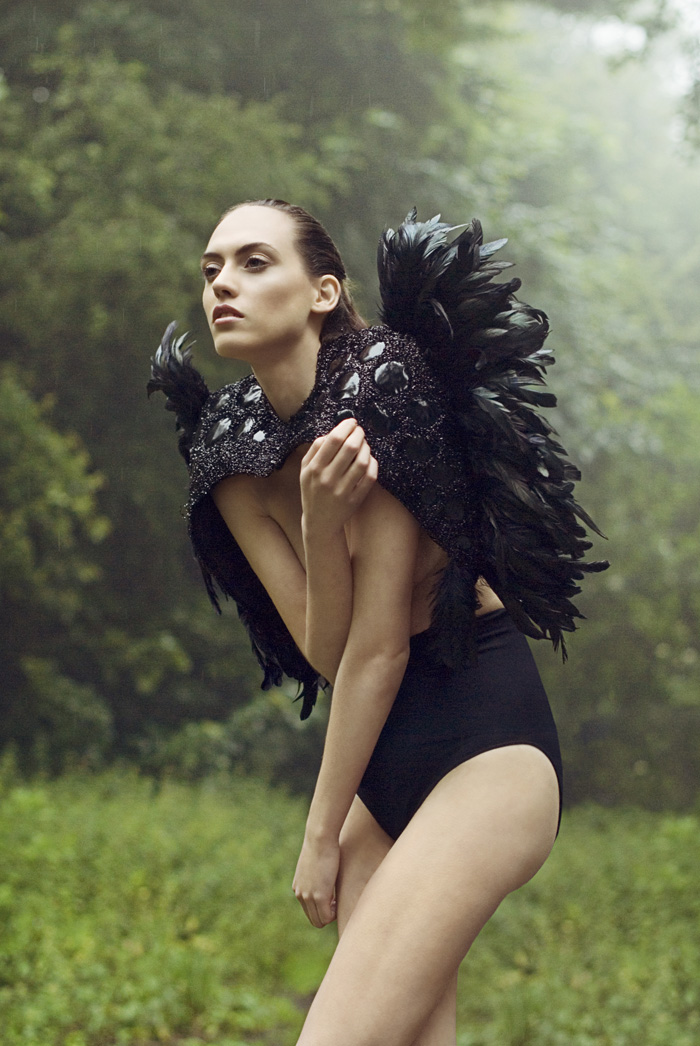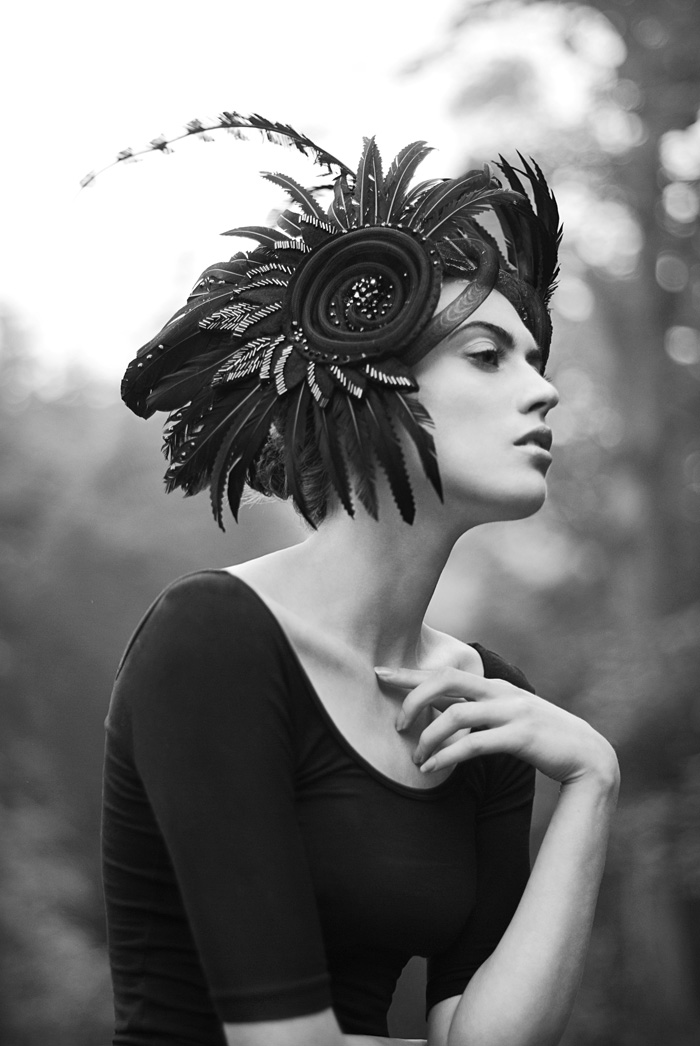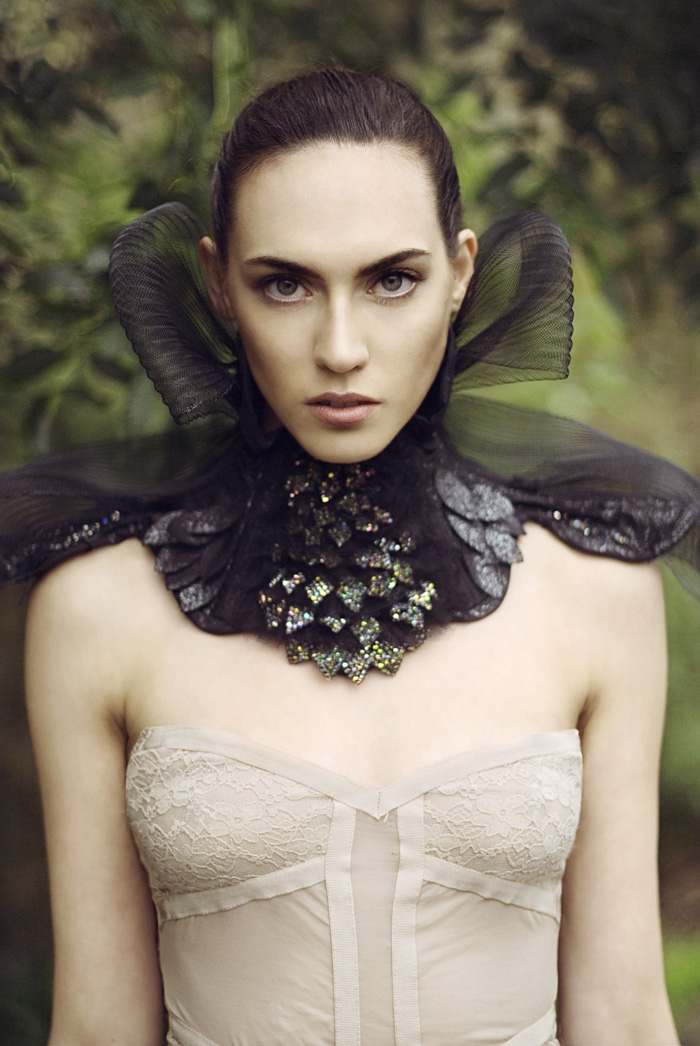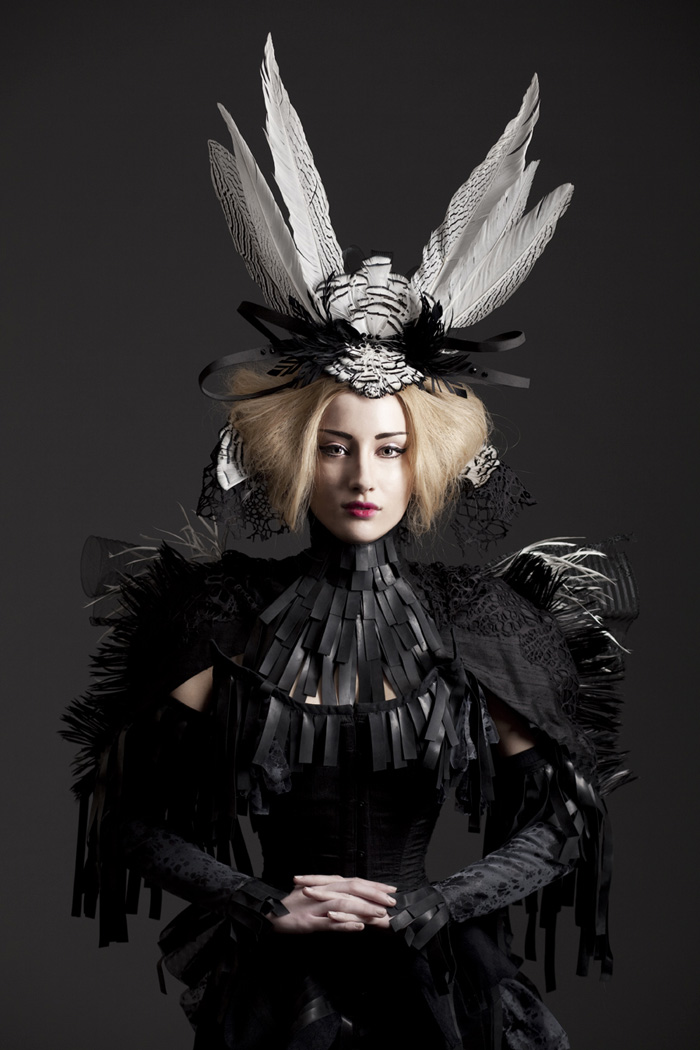 I'd love to see Rachel create a collection based on these pieces but made overall more wearable, for those not on stage.
Although how wonderful would it be if it was acceptable to black wear wings every day! I'd happily pop to the shops in a set of full black wings.
Queen Michelle