Sometimes it's the oddest or most unexpected of things that grab people's attention.

Over several months, I have received many emails about where this rather gorgeous bodysuit is from. The answer is...I don't know. But I do know it's probably very expensive however, like a lot of girls, I too fell in love with it.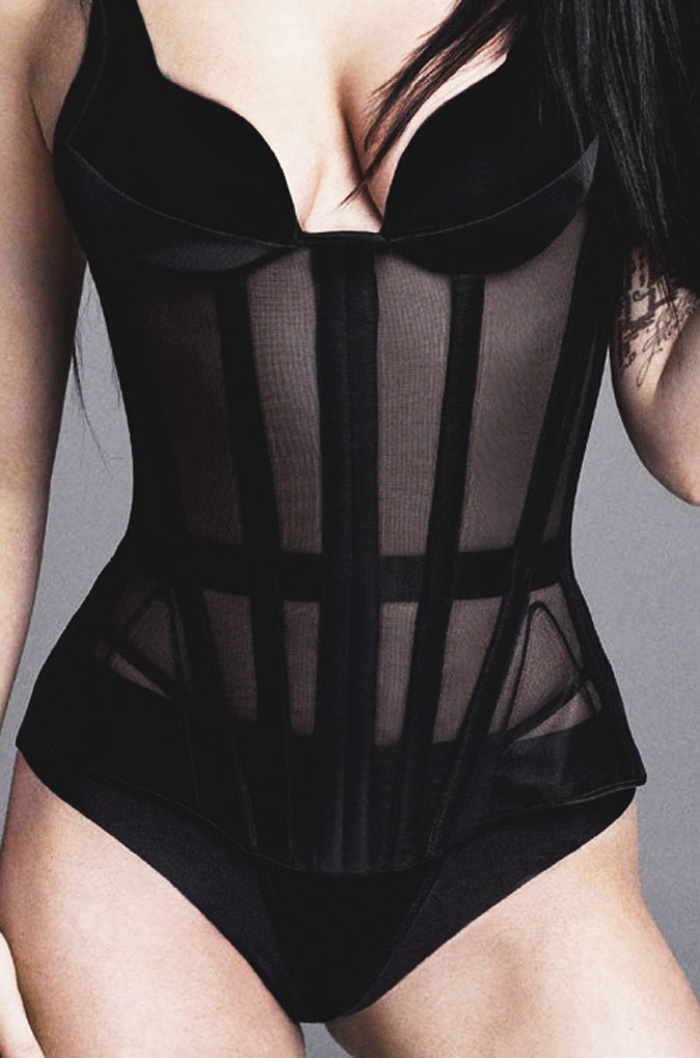 For a lingerie addict like myself, this was too beautiful a bodysuit not to love. And, like a lot of other lingerie addicts, my tastes do run a tad expensive. However, with a trip to London in May to save up for the last thing I need is to spend a ton on a pair of frillies! But thanks to Topshop, good sense prevails once more because they have designed a beautiful sheer mesh, caged bodysuit which looks very similar to the one above. And it only costs £32.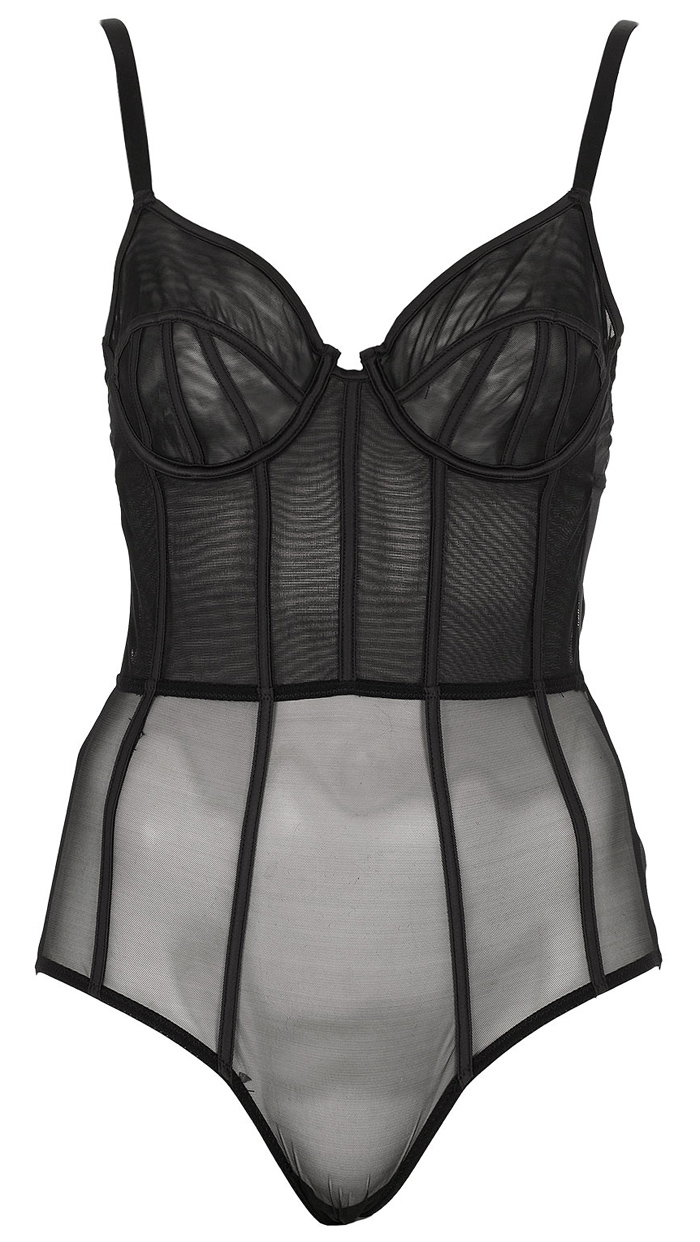 It also comes in a pretty pink and nude version.

I own quite a few Topshop bodysuits and the quality is actually pretty good. My usual complaint, and not just with high street lingerie but high end lingerie too, is that bodysuits are never quite long enough in the torso for me to be 100% comfortable. I have a long hip area so it's the fault of my body rather than the manufacturers. This one is actually quite a nice fit and is so comfortable to wear. A definite scoop for £30.
Queen Michelle