It's been such a long time since I've found anything decent in a charity shop. It's sad times when all you can find is cast-off Primark in your favourite charity shops. However, a few Saturdays ago I felt I'd struck gold in my local Cancer Research when I found the perfect pastel hued pleated skirt for £5. Perhaps it was more blind elation at actually finding something I wanted to buy, but when I got my purchase home I realised it was actually exactly what I've been looking for for spring.
The the pale blue and white tartan is basically the perfect spring update of the red tartan I've been wearing all winter. Even better is that this 80's era skirt hasn't even been worn.
I'm all about the knee length skirt just now, but only because my beloved quadruple sole Underground Barfly's make pretty much everything you wear look badass. This skirt looks like something a posh schoolgirl would wear, but with the shoes? Badass. 
As is my usual, I felt the need to mix prints a little so on went my lovely floral jaquard t-shirt from Topshop in similar blue and white tones. Underneath that, to keep me a little warmer, is a sheer white AA dress and top a blue leather biker waistcoat, so my badass shoes don't get lonely in their badass-ness.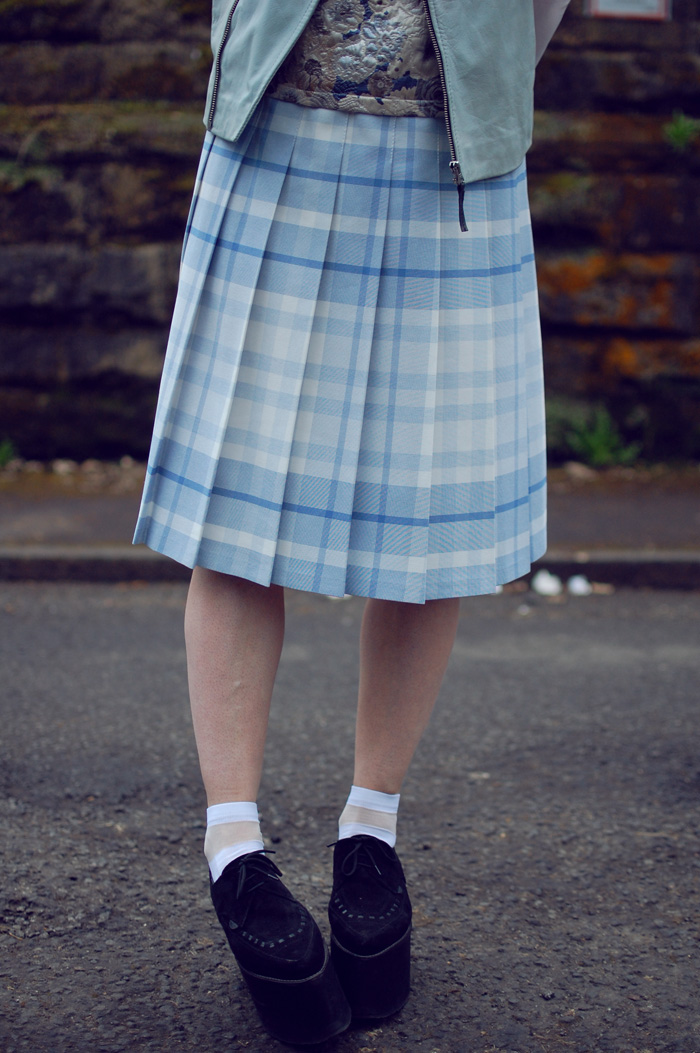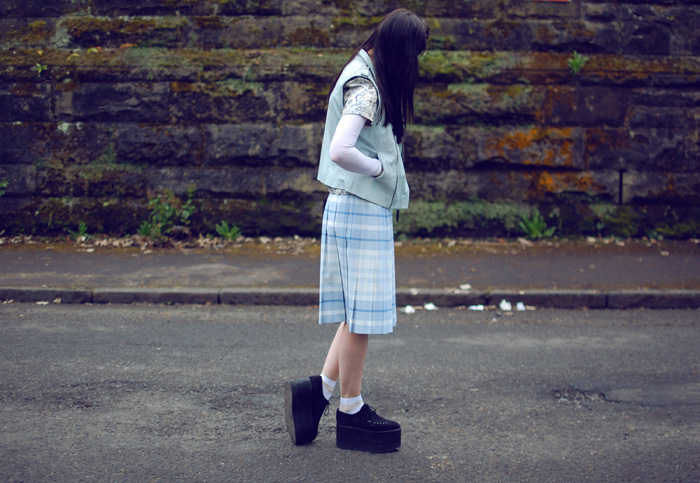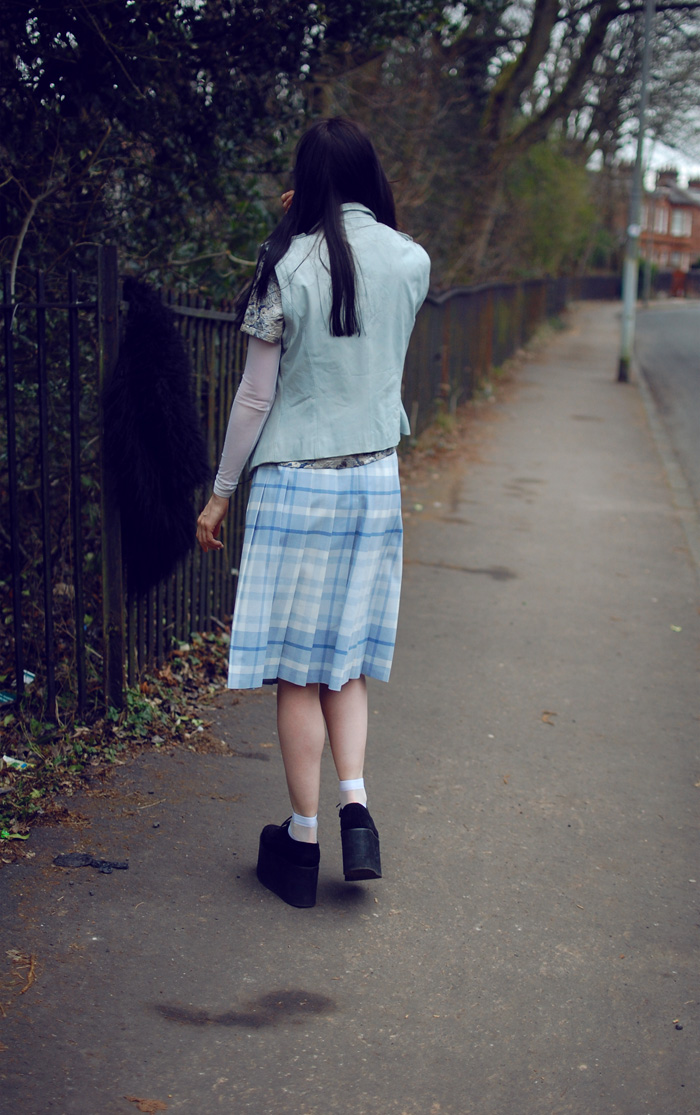 In my head, this skirt was made for these Miista neon oxfords though. The neon green and pale blue is going to be a favourite colour combination for me this spring, just as one of Pinterest boards suggests. 
Queen Michelle