As you can imagine I have been in a lot of tearooms over the years.
A lot.
But the other weekend on the East Nuek Adventure, we happened upon quite the most magical one of all.
On the way down to Crail harbour we noticed that there was little tearoom and gallery perched on the cliff looking out to sea.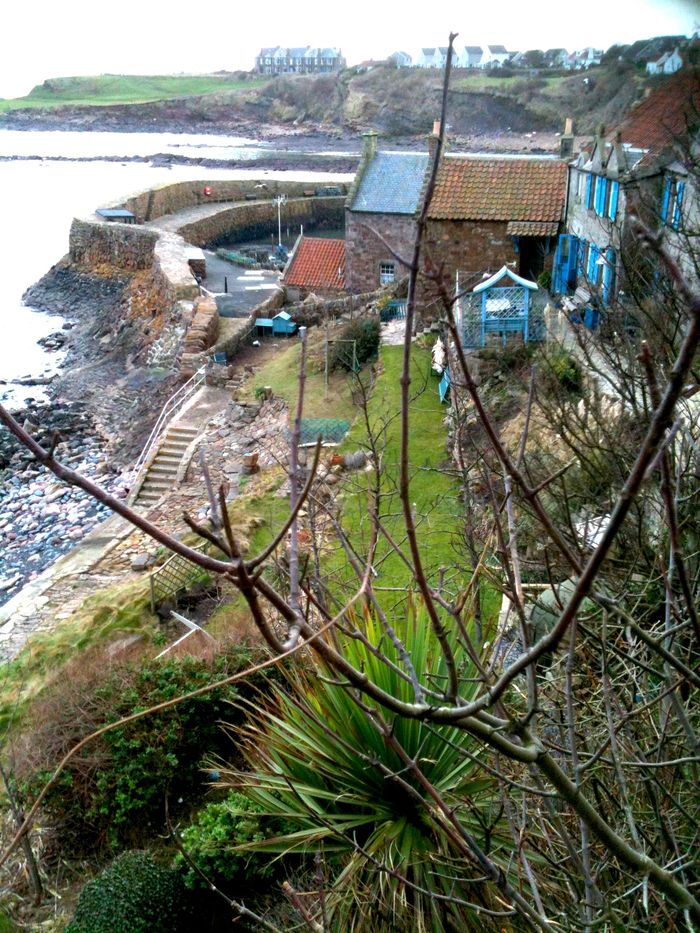 Words and pictures can't really describe it!
You walked through the little house with its wildly sloping floors to the back garden which was perched right on the of the cliff. You could sit there with seagulls flying past and look right out to sea and down to the rocks below as the waves crashed and thundered.
But best of all, they had tartan blankets for you to wrap up in as you sat outside with  your tea. A tartan blanket on top of a tartan coat and tartan stole - I was one happy Queen...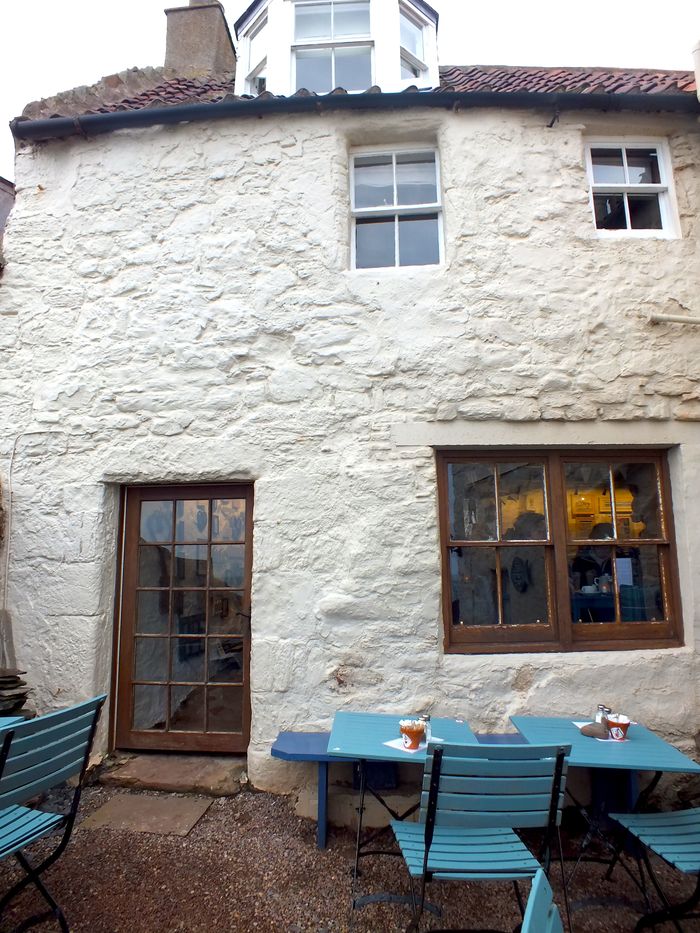 Just when we thought it couldn't get any better or otherworldy, some chickens walked up the stairs from the bottom of the cliff 
When you are sitting sipping your tea on the edge of a cliff, the last thing you expect , is to be joined by a chicken. Or even two!!!
I have long suspected that everyone in The Kingdom is united not just by fashion but also by cupcakes!
On the Saturday afternoon, my theory was partially proved correct. I had stopped outside this amazing cake shop in St Andrews to take a shot when we ran into a the lovely Nicky and her friend who have been reading the blog for years. 
Hope the cakes were as good as they looked girls and it was lovely to meet you both.
I could murder a cupcake right now .
*sigh*
Queen Marie
x