Do you ever become mildly, or not so midly in some instances, obsessed by things you'd wish you'd bought? Harking back to that moment you didn't 'add to cart'? I've been having a case of that lately, as in my mind my wardrobe is suddenly dull and boring without this Slow And Steady Wins The Race faux fox stole. I think it came out around 2008 or something.
So far, my periodic prowling of Etsy has yielded nothing similar.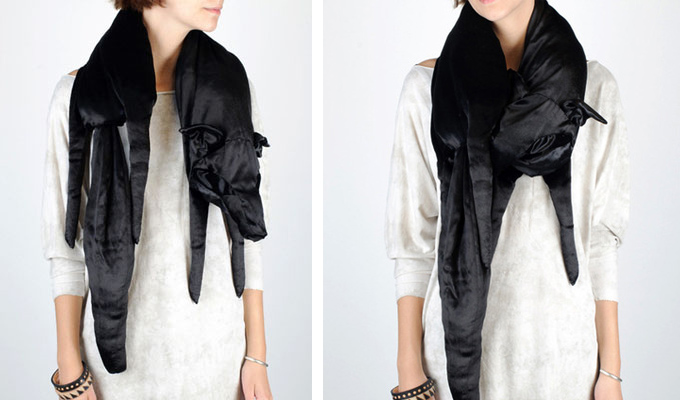 Is there anything you cry yourself to sleep at night wishing you'd bought?
Queen Michelle