And on the 7th day an angel came down from heaven and bound her wrist with thorns, yet she did not bleed. She wore the thorns every day and yet, still, she did not bleed. The angel said unto her "your skin welcomes the cutting edges of these thorns as you do not bleed. Your wrist shall be forever bound in these thorns".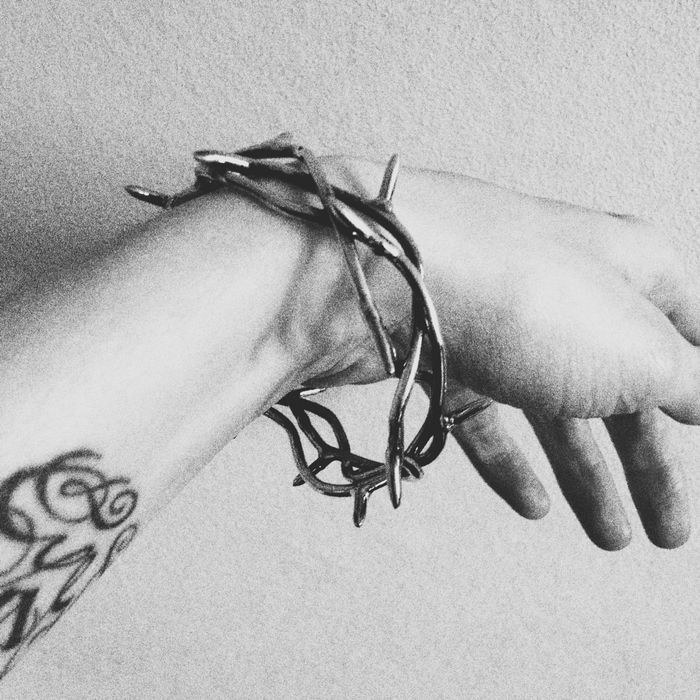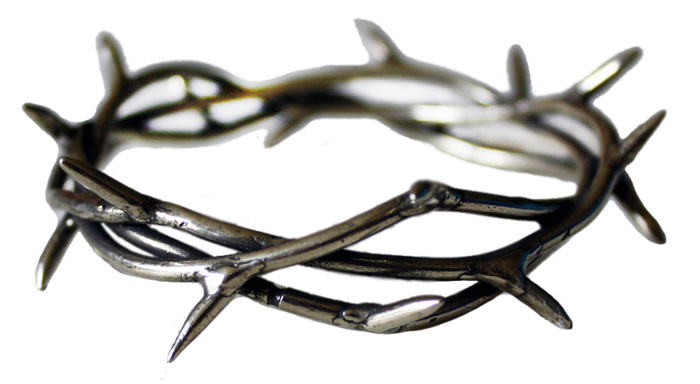 Well, that's what would have happened had this been a Biblical Epic and I was Charlton Heston. What actually happened was I went to the post office to pick up a mysterious parcel and, to my utter disbelief and delight, it turned out to be a bracelet from theBEAline. I wasn't expecting it and I don't why I have it but I've worn it every single day since, as my black mohair jumper and the lining of my leopard coat will attest to - both pulled and shredded to bits. But I care not, my wrist is wrapped up in the beautiful and dangerous thorns.
This thorn obsession I have dates back roughly to the time of my Shaun Leane gold hawthorn ring. From then I knew it was somehow the correct and most relevant motif for me.
Since then, and since seeing the likes of Givenchy and Ann Demeulemeester wrap their models' necks in thorns, it's gone from minor obsession to full blown lust and desire.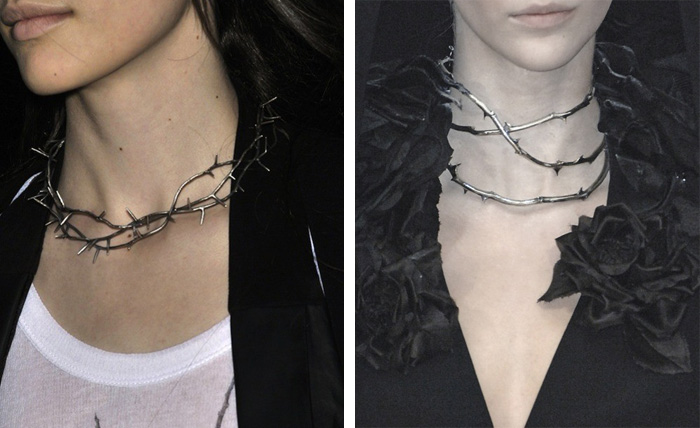 There are more affordable options out there though, such as this cuff from VampireGothic, which comes in under £45.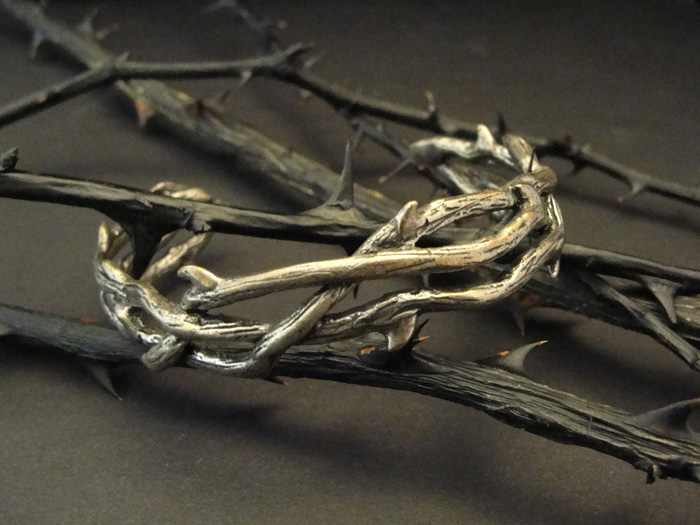 But really, for me, it's now got to be either Givenchy or theBEAline, Perhaps this thorn halo could be next?
Do you have any minor obsessions or all encompassing jewellery lusts?
Queen Michelle