A couple of weeks ago I was invited into Topshop by the lovely Laura Davidson from the Glasgow branch, to experience the Personal Shopping service. With the lure of cake and champagne, there are certainly worse ways to spend a Saturday morning.
Normally when I'm in Topshop I'm on a mission to get something specific, so rarely spend proper time persusing the rails. So this was a nice opportunity to meander around the shop picking up things I might not otherwise pick up.
I met Laura and her collegue Colleen, who showed me into the Personal Shopping changing room where a rail had been filled with some things I might like. I did go in with a plan - I wanted to come out with a pattern/print clashing outfit - and hanging on the rail was a lovely floral tapestry tee. This would provide the perfect foundation upon which to build my pattern-tastic outfit.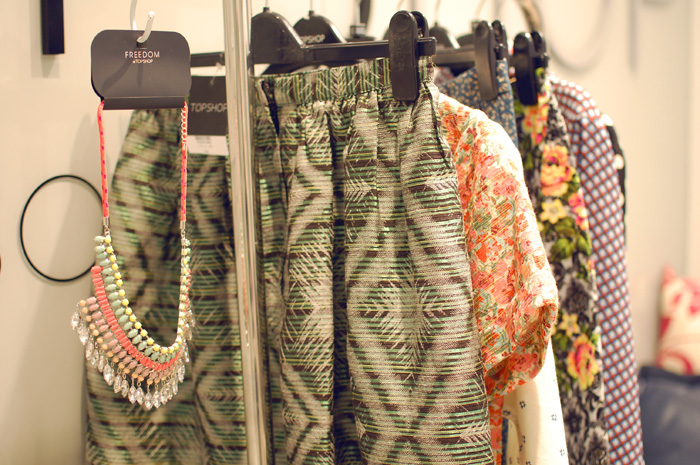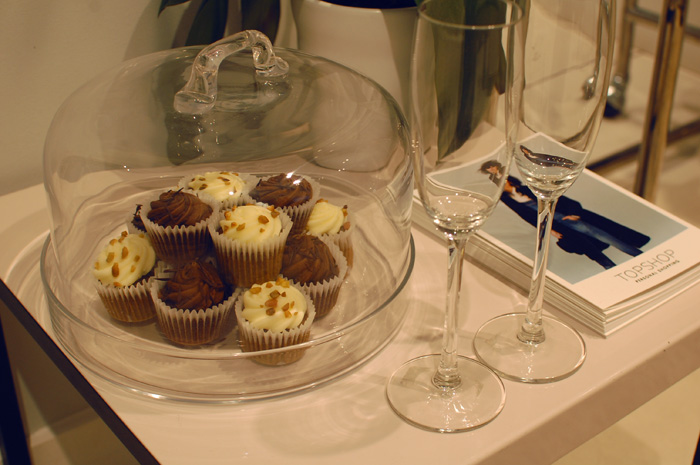 Colleen and Laura, my lovely hosts
So we all headed off to the shop floor and started picking things off rails. In no time, we'd picked up some great pieces I would use to build my outfit. I think Laura and Colleen were initially a little surprised by the seemingly random things I was picking up, but once we held each pattern against the other it became clear there was method in my madness and we started to get excited.
With haul in hand, I filled my face with cake before heading into the changing room to put on the outfit.
The end result is a feast of colour and print. I can't even tell you how happy this outfit makes me feel. It's so spring-like! I can also mix and match the pieces in part or with other things.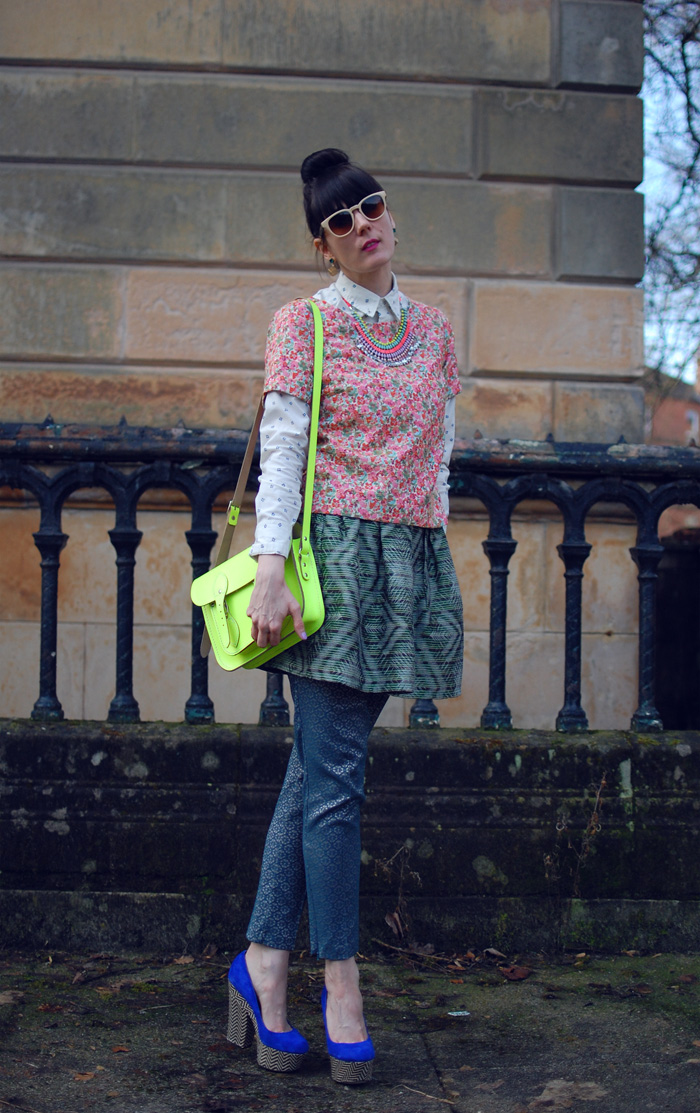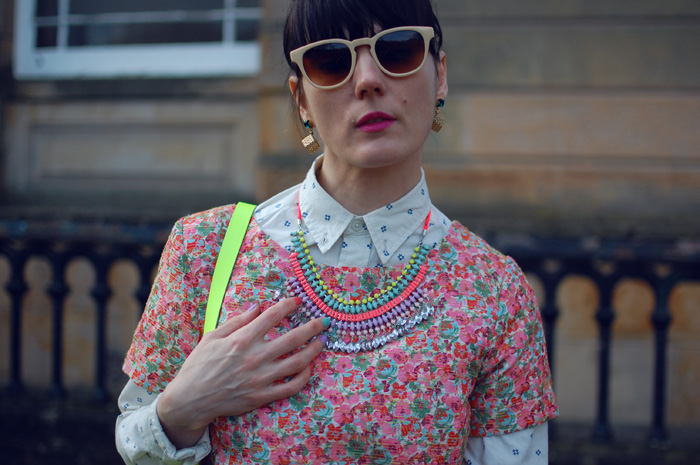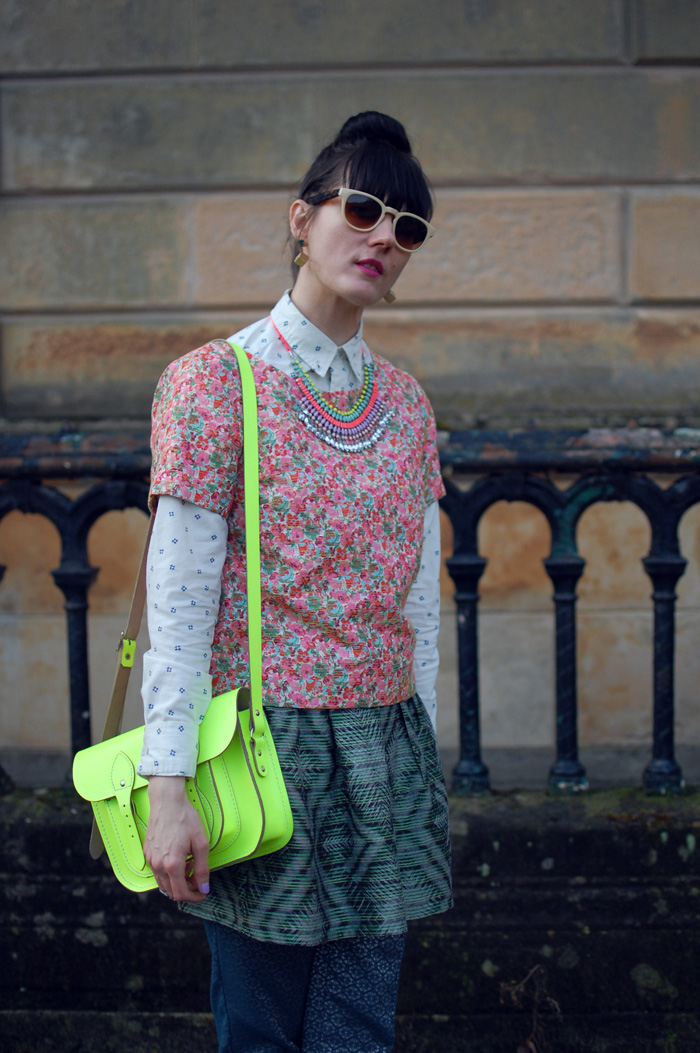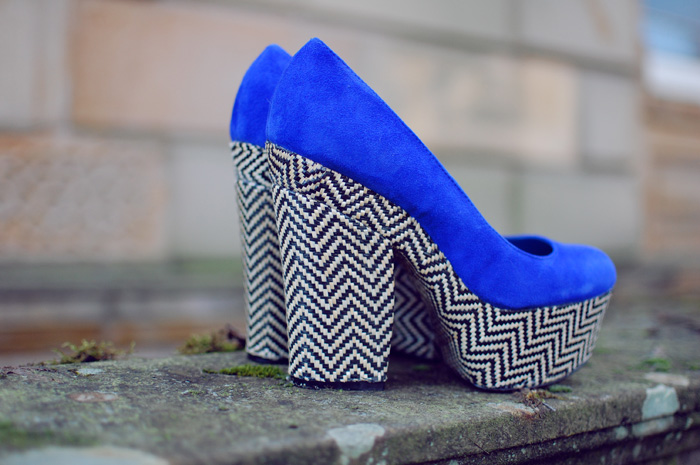 The neon touches in the necklace lend themselves perfectly to being teamed up with my beloved Cambridge Satchel Company bag. And matching nails finishes off the whole look.
Yup, this is definitely going to be my most worn spring outfit.
Queen Michelle