As I mentioned yesterday, I have been left trying to find stuff to wear post-ankle surgery. Left with a swollen foot dressed in vast amount of bandages, the only shoes I could even vaguely fit on were my old Converse.
They lie dusty and unworn underneath the bed most of the time, but I had to dig them out and try find some outfits that make me feel less like a hobbling invalid and more like myself who just happens to currently have one foot bigger than the other.
I also mentioned yesterday I am limited to trousers with ankle zips too,  as none of my jeans fit over the fat foot. The only other pair of ankle zip trousers I have are these PVC leggings. So on they went with some old blue Converse, an assymetric Topshop dress, vintage Anthrax tee underneath (you can't see it, but it's there), 5 Preview denim jacket and Lazy Oaf hat.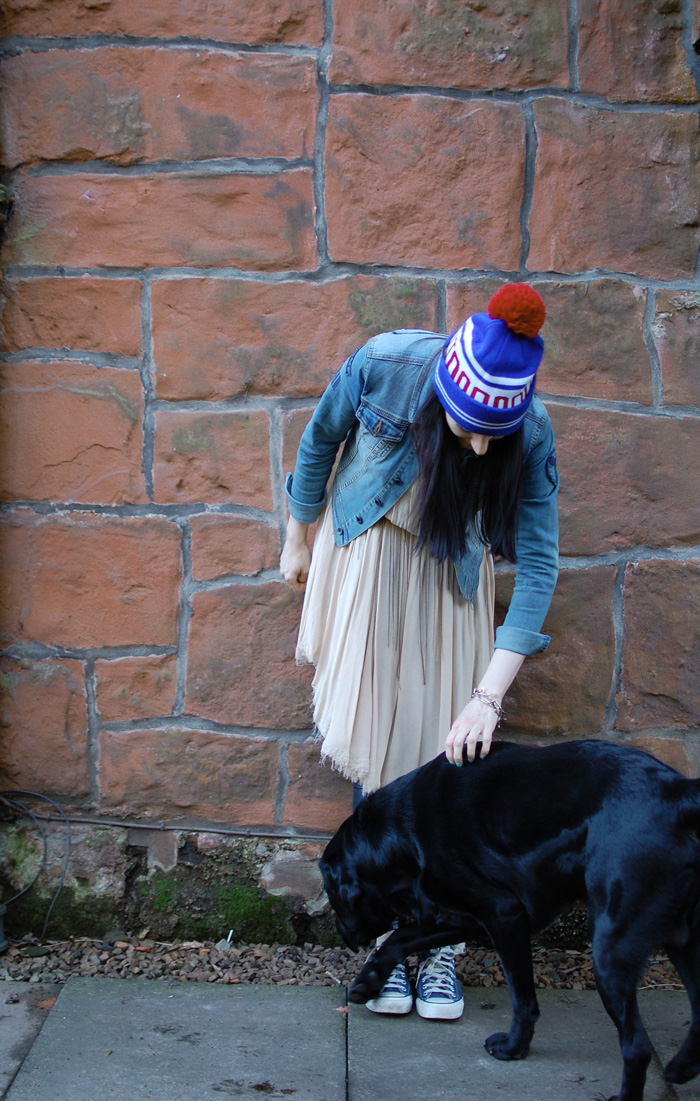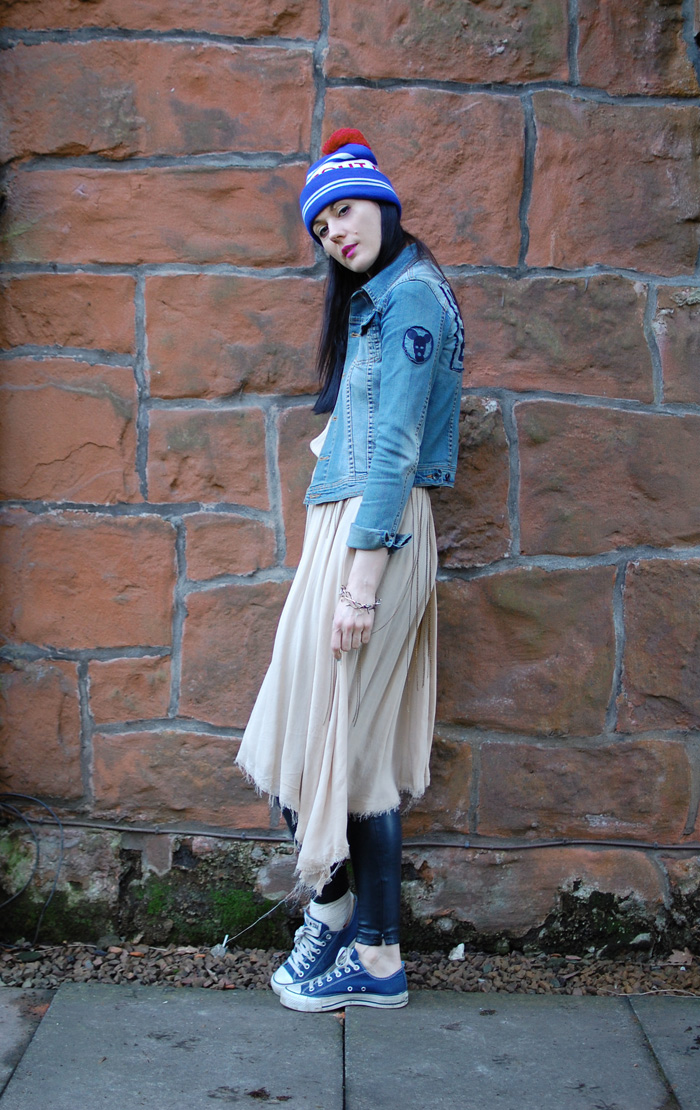 I also had the wonderful company of the handsome Oscar for the weekend. His big face was ideal for lots of kisses. I don't think there is anything better than dog kisses for healing any ailment. Also, he gives a fine high five. 
Queen Michelle