As some of you may know, I had some ankle surgery last Thursday. I'm not sure what I was expecting, but I sure wasn't expecting to have such a huge ankle afterwards. I had such vast amount of bandages on the result was akin to elephant foot!
The day after the surgery I couldn't fit on a single shoe, such was the combination of swelling and dressing. The following day I reduced the amount of bandages I had on because, quite frankly, it was an absurd amount and that meant I could fit on a shoe. But just a Converse shoe. None of my other shoes could fit so I was stuck trying to find stuff to wear with Converse. Easy you might think - shove on some jeans - but I couldn't wear jeans either as they were all too tight to fit over my foot! 
I don't wear my Converse from one year to the next as I find them unflattering on me, but I had to work with them this time. The only trousers I could fit on too were ones with ankle zips or jogging trousers. Some choice.
So that left me with trousers with zips and Converse to make some decent outfits with.
I therefore you Surgery Chic. Two days of outfits based on what I could fit on my elephant foot.
Part One. This involves white Cons with my leather biker trousers, Erin Alexander Klym sweater and denim shirt underneath. Post surgery also means not bothering to wash your hair, so thank heavens for hats.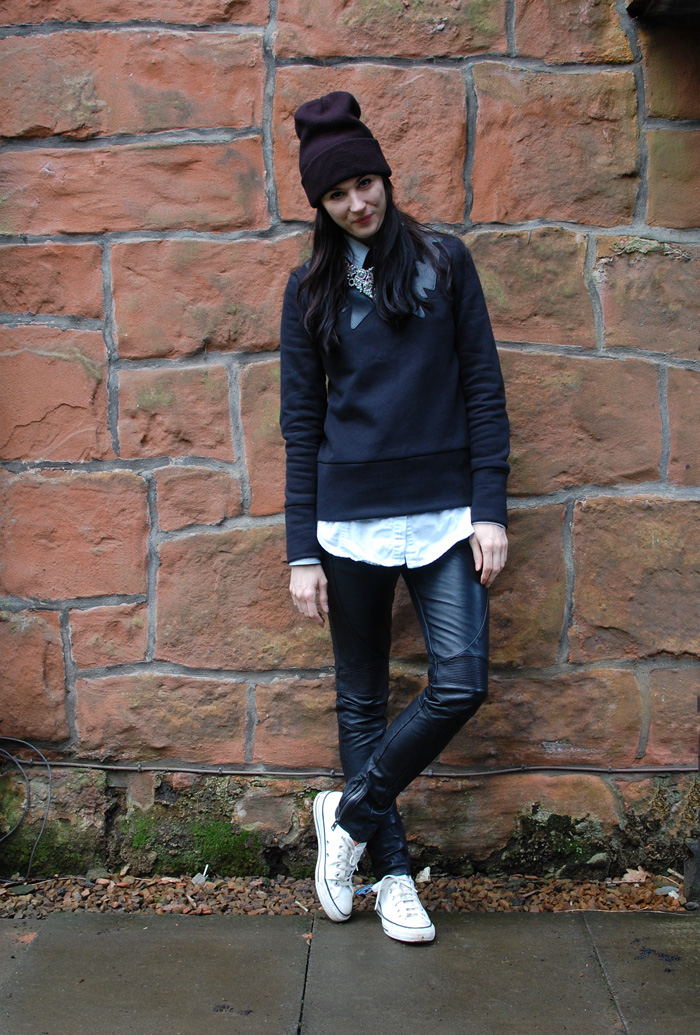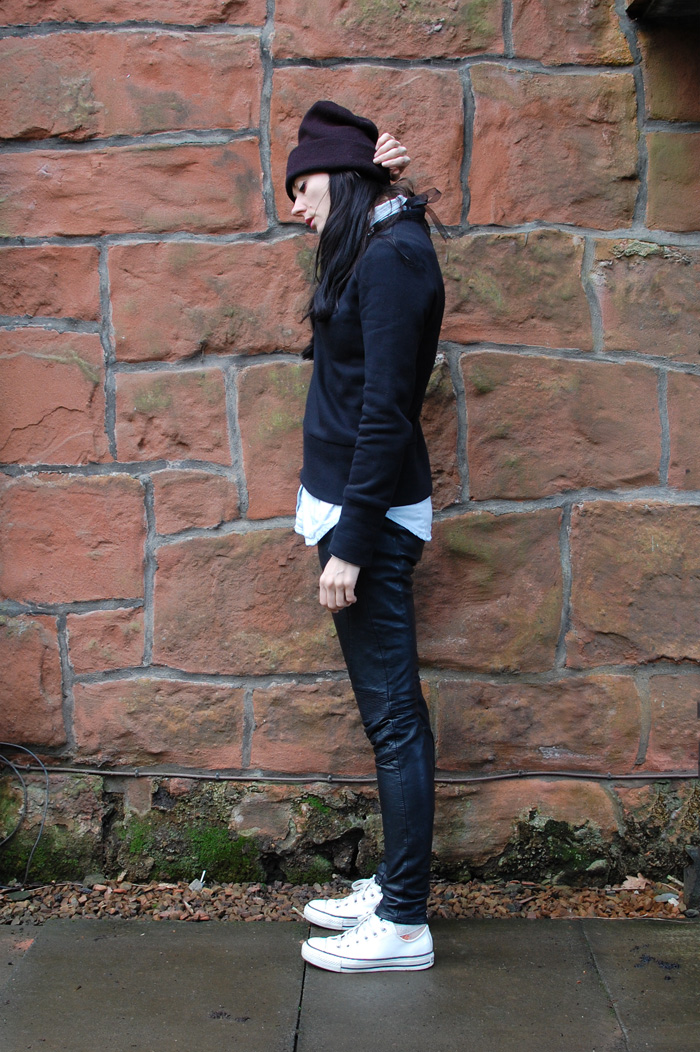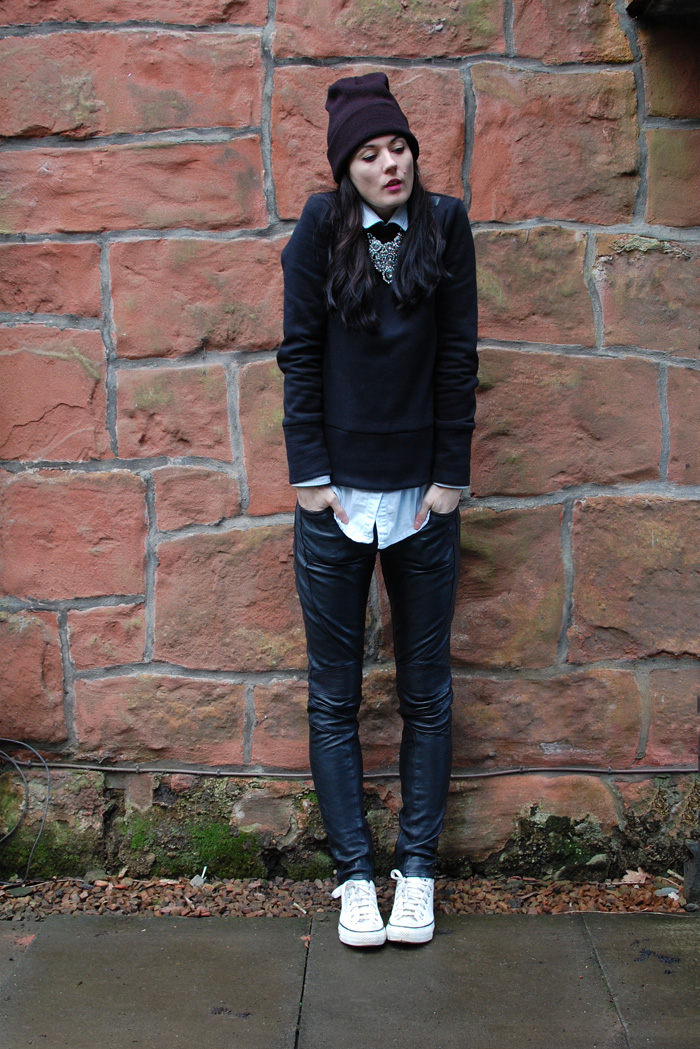 So that was the first of Surgery Chic. Tune in tomorrow to see how you could dress up your elephant foot.
Queen Michelle